Translational Research in Creative Practice Symposium
19 April 2017 5:00pm
–
21 April 2017 6:00pm
The Translational Research in Creative Practice group at UQ is hosting a symposium that aims to:
Provide a forum for discussing and debating the theory and practice of Translational Research in Creative Practice
Identify current practices in Translational Research in Creative Practice at UQ
Foster dialogue amongst researchers at UQ
Identify potential collaborations for future Translational Research in Creative Practice
The symposium program features:
Keynote presentations from leading researchers and creative practitioners including:
 - Dr Genevieve Lacey (Independent Classical Musician and Scholar),
 - Professor Nikos Papastergiadis (Director of Research in Public Cultures, University of Melbourne),
 - Associate Professor Alex Ruthmann (Music and Audio Research Laboratory, New York University)
 - Senior Lecturer Angela Woods (Centre for Medical Humanities, Durham University).
Panel Discussions
PechaKucha presentations
Roundtables
Open discussion forums
Cocktails and discussions
We invite you to participate in this conference through presenting a PechaKucha presentation (see "Call for Abstracts" for description) on your research and the ways in which it may address Translational Research in Creative Practice.
Translational Research in Creative Practice (TRiCP) is funded by the Faculty of Humanities and Social Sciences Strategic Research Funding Scheme. Borrowing the term "translational research" from the medical sciences where it describes the "bench-to-bedside" work of translating knowledge created in the lab into everyday care environments, the TRiCP project sets out to examine the ways in which creative practice can serve to translate complex research in the Humanities into the public realm and interrogate the translational possibilities of creative practice research. Our desire is to engage with researchers who are producing creative research outputs, whose research investigates creative works and the creative process, and whose contribution across a range of disciplines draws on creative practice as a means of investigation and dissemination. The depth and scope of this program of research includes but is not limited to the following disciplinary areas and Fields of Research (FOR): 1901 Art theory and criticism; 1902 Film, television and digital media; 1904 Performing arts and creative writing; 1905 Visual arts and crafts; 2002 Cultural studies; 2005 Literary studies; 2202 History and Philosophy of specific fields.
1. Keynote Speakers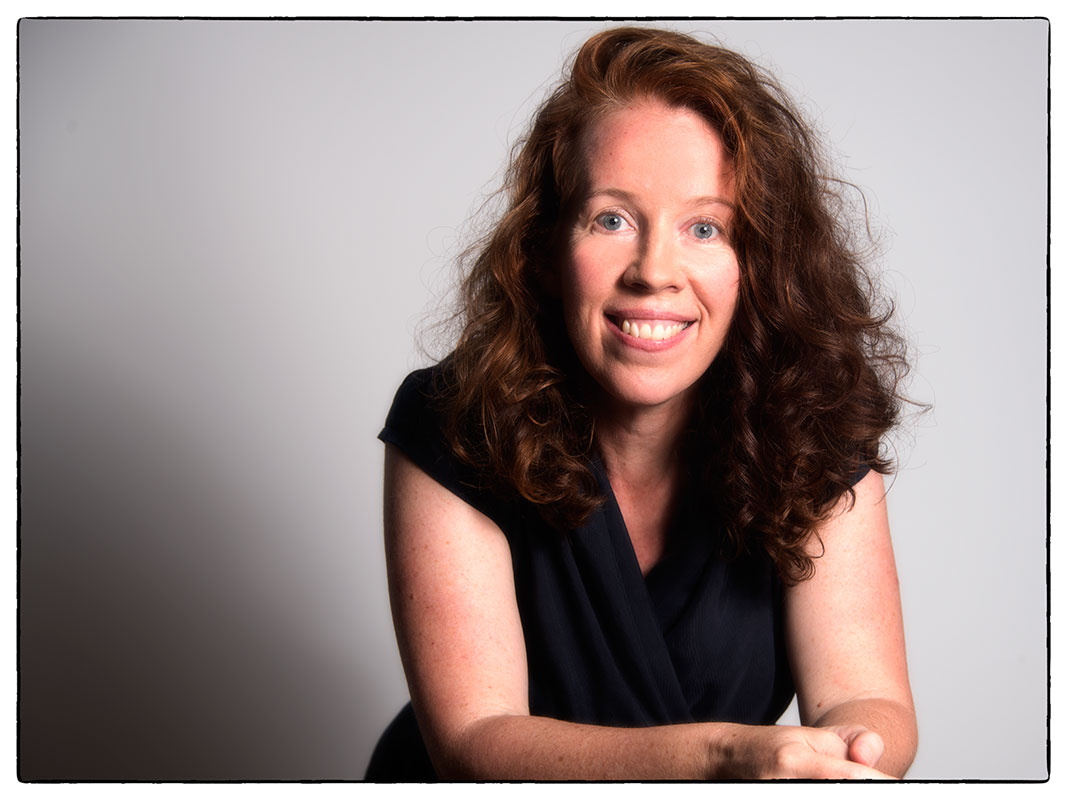 Genevieve Lacey is a recorder virtuoso, serial collaborator and artistic director, with a significant recording catalogue and a career as an international soloist. She creates large-scale collaborative works across radio, film, theatre and public art, and has premiered scores of works, written for her. Genevieve's music takes her into contexts as diverse as playing concertos at the Proms, performing in prisons and communities in remote Australia, for the Queen at Westminster Abbey, at the Lindau Convention of Nobel Laureates, on a Thursday Island oval with indigenous colleagues Black Arm Band, and for opening night of the London Jazz Festival. Genevieve has won two ARIAs, a Helpmann Award, Australia Council, Freedman and Churchill Fellowships and Outstanding Musician, Melbourne Prize for Music. She holds degrees (including a doctorate) in music and English literature from universities in Melbourne, Switzerland and Denmark. Genevieve is Chair of the Australian Music Centre, Artistic Director of Musica Viva's FutureMakers, guest curator and advisor for UKARIA.
Title: FutureMakers
Abstract: Musica Viva's artistic leadership program, FutureMakers, is translational research in practice. It combines hands-on creative practices, academic research, and life experience, alongside industry expertise from business and human-centred design, to brand creation. FutureMakers discovers and enables Australia's musical leaders of tomorrow. It builds on the work undertaken in the tertiary sector by providing early-career artists with mentoring support and a bespoke program over two years, including content around entrepreneurship, presentation skills, mental health, marketing and networking.
The learnings of FutureMakers musicians, and the research partnerships evaluating the program, have the potential to translate FutureMakers' thinking and methods to multiple artistic disciplines, providing methodologies, content, practices, opportunities and networks, which facilitate the careers of Next Gen artists, and pave the way for creative practices to flourish into the future. Alongside her consultancy work for FutureMakers, Genevieve Lacey enjoys a diverse life in music. Her keynote address hinges on her FutureMakers experiences, but also encompasses her wide-ranging interests and roles in the arts. Genevieve is a passionate advocate for the place of the arts at the heart of any healthy community.
---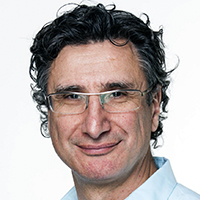 Nikos Papastergiadis is Director of the Research Unit in Public Cultures and Professor at the School of Culture and Communication at the University of Melbourne. He studied at the University of Melbourne and University of Cambridge. Prior to returning to the University of Melbourne he was a lecturer at the University of Manchester. Throughout his career, Nikos has provided strategic consultancies for government agencies on issues relating to cultural identity and worked on collaborative projects with artists and theorists of international repute, such as John Berger, Jimmie Durham and Sonya Boyce. His current research focuses on the investigation of the historical transformation of contemporary art and cultural institutions by digital technology. His sole authored publications include Modernity as Exile (1993), Dialogues in the Diaspora (1998), The Turbulence of Migration (2000), Metaphor and Tension (2004) Spatial Aesthetics: Art Place and the Everyday (2006), Cosmopolitanism and Culture (2012), Ambient Perspectives (2013) as well as being the editor of over 10 collections, author of numerous essays which have been translated into over a dozen languages and appeared in major catalogues such as the Biennales of Sydney, Liverpool, Istanbul, Gwanju, Taipei, Lyon, Thessaloniki and Documenta 13. He is a Fellow of the Australian Academy of the Humanities, Fellow of Cambridge Commonwealth Trust, Member of Clare College Cambridge, Visiting Fellow at the University of Tasmania School of Art, Advisory Board Member to University of South Australia School of Art and Architecture, and co-chair of the Greek Centre for Contemporary Culture.
Title: Translations
Abstract: Throughout my work I have been interested in the asymmetry between translations, the role of the intransigent and incommensurable elements in translation, and the use of translation as a concept for understanding both aesthetic creativity and social transformation. In this lecture I will examine the influence of key thinkers on translation from Walter Benjamin in literary theory to Naoki Sakai in cultural theory, in order to examine the way this concept has been useful for understanding the self understanding of migrants and exiles living in diaspoic contexts, the powerful creative leaps achieved by indigenous artists when they sought to bridge different worlds, and the capacity of people to conduct cross-cultural exchanges in what we have called the transnational public sphere. Throughout this lecture I will be drawing on my earlier studies on John Berger, (Modernity as Exile, 1993) Jimmie Durham (The Turbulence of Migration, 2000), the Papunya Tula artists (Cosmopolitanism and Culture, 2012) and the more recent project on linking large screens in Seoul and Melbourne, (Ambient Screens, 2016).
---
Associate Professor Alex Ruthmann
Biography and Abstract to be confirmed. 
---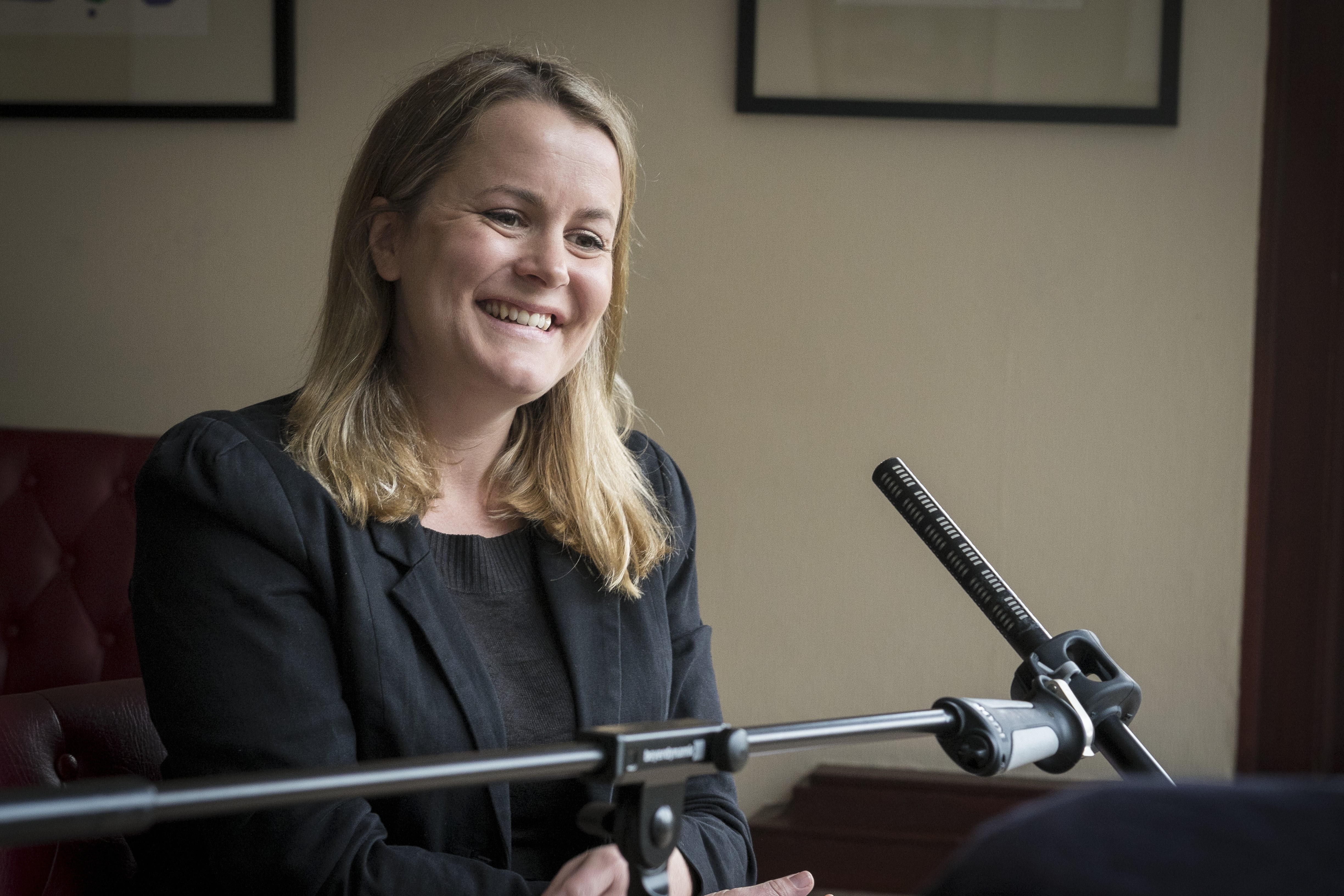 Angela Woods is Senior Lecturer in Medical Humanities at the University of Durham. Her research explores the dis/continuities between theoretical and subjective accounts of experiences typically regarded as unusual or pathological. Since 2012 she has been Co-Director of Hearing the Voice, a large interdisciplinary research project investigating the phenomena of hearing voices, currently funded by a £3m Wellcome Trust Collaborative Award in Humanities and Social Sciences. Angela has played a key role within Hearing the Voice facilitating collaborations between project researchers, experts by experience, and individual artists and arts organisations, locally, nationally and internationally. This work, which contributed to an impact case study rated as 4* in the 2014 UK Research Excellence Framework, reflects her ongoing commitment to fostering interdisciplinary and cross-sector approaches to the study of human experience, and to changing public understandings and stigmatising misconceptions of hearing voices. 
Title: Translational research in the critical medical humanities: A case study  
Abstract: Hearing the Voice is a large interdisciplinary study of the phenomena of voice-hearing – or auditory verbal hallucination – based at Durham University in the UK. Our international research team includes academics from cognitive neuroscience, cultural studies, English literature, history, linguistics, medical humanities, philosophy, psychology and theology, and working closely with clinicians, artists, voice-hearers and other 'experts by experience.' The project started in 2012 and has secured eight years of generous funding from the Wellcome Trust.
In order to reflect upon ways in which the work and the working methods of Hearing the Voice can contribute to the discussion of translational research in creative practice, this paper will first locate the project within what we have argued is a 'critical' medical humanities characterised by notions of entanglement and experimentation. In the spirit of Working Knowledge – an initiative launched in 2015 to document the practices, not just the aspirations, of interdisciplinary researchers – I will go on to discuss three aspects of our work in which creativity plays a central role: (i) the Writers' Inner Voices project, (ii) our recent major exhibition Hearing Voices: Suffering, Inspiration and the Everyday; and (iii) the formal appointment of a Creative Facilitator.
2. Program
 

19 April, UQ Art Galley

20 April, School of Music

21 April, School of Music

9.30-10-30

 

Keynote speaker – Angela Woods

Keynote speaker – Alex Ruthmann

10.30-10.45

 

Keynote response

Keynote response

10.45-11.15

 

Morning Tea

Morning Tea

11.15-12.15

 

Speed research presentations 1 (10x 5min)

Speed research presentations 3 (10x 5min)

12.15-12.45

 

Breakout session 1

Breakout session 3

12.45-13.30

 

Lunch

Lunch

13.30-14.30

 

Keynote speaker – Nikos Papastergiadis

Round-table discussions – mixed disciplines

14:30-15.30

 

Speed research presentations 2 (10x 5min)

15.30-16.00

 

Breakout session 2

16.00-16.15

 

Afternoon Tea

Afternoon Tea

16.15-17.00

Registration

Panel: ARC impact on creative research

Panel: reports from roundtables

Summary: future planning

17:00-18:00

Conference Opening

Welcome to Country
Keynote speaker – Genevieve Lacey

 

 

17.30 – informal dinner at St.Lucy's

(at own expense)

Closing address

18:00-19.00

Conference Reception

 

 
3. Call for Abstracts
PechaKucha (Japanese: ペチャクチャ, IPA: [petɕa ku͍̥tɕa],[1] chit-chat) is a presentation style in which 20 slides are shown for 20 seconds each (6 minutes and 40 seconds in total). The format, which keeps presentations concise and fast-paced, powers multiple-speaker events (https://en.wikipedia.org/wiki/PechaKucha)
Please Note: The format for TRiCP Symposium has been modified to include maximum of 10 slides in a presentation of up to 5 minutes in total.
Download the Abstract Submission Form and return it to Katie Zhukov k.zhukov@uq.edu.au by 13 March 2017. 
About 2017 Creative Collaboratorium and HDR Seminars
Reseach seminars by current staff and higher degree by research students, as well as by visiting academics.
Venue
Level 4, Zelman Cowen Building, UQ St Lucia