Artistic research in, through and for music | HDR presentation seminar
29 November 2018

11:30am

–

3:00pm
Artistic Research in, Through and for Music is a collaborative symposium between The University Queensland School of Music and The Queensland Conservatorium. As part of the symposium, the UQ HDR cohort will present their current research that spans across multiple fields including creative pratice-based research. 
Session 1: 11:30 - 12:30
Eloise Doherty
Jemma Powell
Dominic Retschlag
Session 2: 13:30 - 15:00
Josh Rivory
Margarett Hoey
Paul Ballam-Cross
Eloise Doherty
Music Education and Auditory Processing in Children with Hearing Loss
Research exploring the benefits of music education for children with normal hearing suggests that it may produce a variety of developmental advantages, including enhancements in auditory processing. Given that hearing loss has a negative effect on auditory processing, musical training holds significant promise as a tool to help children with hearing loss improve their auditory processing skills. However, research in the area is limited. 
This project is using a mixed-methods, repeated measures design to explore the logistics of providing flute lessons to children with hearing loss, the factors that influence their musical progress, and the effect flute lessons have on their auditory processing. Eight children, four with hearing loss and four with normal hearing, have been participating in group flute lessons since March 2018. Auditory processing results thus far show that the group with hearing loss are generally weaker than their normally hearing peers, but their skills are also improving at a faster rate. It is important to note however, that significant variations in performance were evident in both groups. All of the children are progressing in their flute lessons, and qualitative measures suggest that children with hearing loss may actually come to music education with some advantages over their normally hearing peers, allowing them to keep up in group lessons. Overall, the results support the use of instrumental music with children who have hearing loss.
Jemma Powell
A performing edition of Gabrielli's 7 Ricercari for Violoncello Solo, with an historical investigation and recommendations for performance.
In this presentation, I will outline the challenges I have faced in shaping my research to its final structure and making decisions on performance recommendations. I will outline areas within the Ricercari where performance recommendations were difficult to make, and where I had to evaluate contradictions between sources, including Baroque treatises, modern Baroque performance practice scholarship, and recordings demonstrating current performance practice.
Dominic Retschlag
Structural Proportions in Composition and Performance: A Comparison of Score and Recording-Based Analyses as Experienced from a Listener's Perspective
Although there are numerous musical analyses highlighting the various proportional structures evident within compositions, the extent to which a listener can hear and appreciate them is still uncertain. Through the examination of scores, recordings, and the experiential data gathered via a short behavioural experiment, this project aims to determine the musical features associated with listeners' perception of sectional boundaries in music, as well as the perceived aesthetic value of musical structures that are congruent with the Golden Ratio in comparison to structures based on simpler, small-integer ratios.
Josh Rivory
Music Composition in Virtual Reality, Virtual Reality in Music Composition.
Towards a perceptually effective workflow for composing interactive, non-linear, and immersive music in virtual reality
Composing three pieces which explore the interactivity, immersion and narrative possibilities created by immersive technologies. Specifically highlighting a potential workflow for enabling user agency, presence and embodiment within a music composition. The research is based on an iterative design which feeds the found knowledge (from heuristic evaluations, user interviews and identification of visually induced motion sickness) into each successive composition. With three research outputs – user perception of music compositions in virtual reality, perceptually effective workflow for composers, and the compositions themselves – this project aims to explore the potentialities (and limitations) of virtual reality technology and meaningfully contribute to the creation of an effective vocabulary for creating audio-visual compositions within virtual reality.
Margaret Hoey
Singing enhances learning: applications for the classroom
Margaret Hoey is a teacher with the Department of Education. For thirty years she has worked as a primary teacher, an instrumental music teacher and classroom music teacher. She has witnessed how music, in particular singing, can transform students learning. 
This proposal explores the possibilities for using singing to enhance learning in primary schools. The mixed methods study will review current research and use it to design an action research project in primary classrooms. Through collaboration, teachers will devise and implement a program, which will be analysed narratively. The results will inform how singing may assist general primary teachers to improve student outcomes.
Paul Ballam-Cross
Counterpoint and Performance of Guitar Music - Historical and Contemporary Case Studies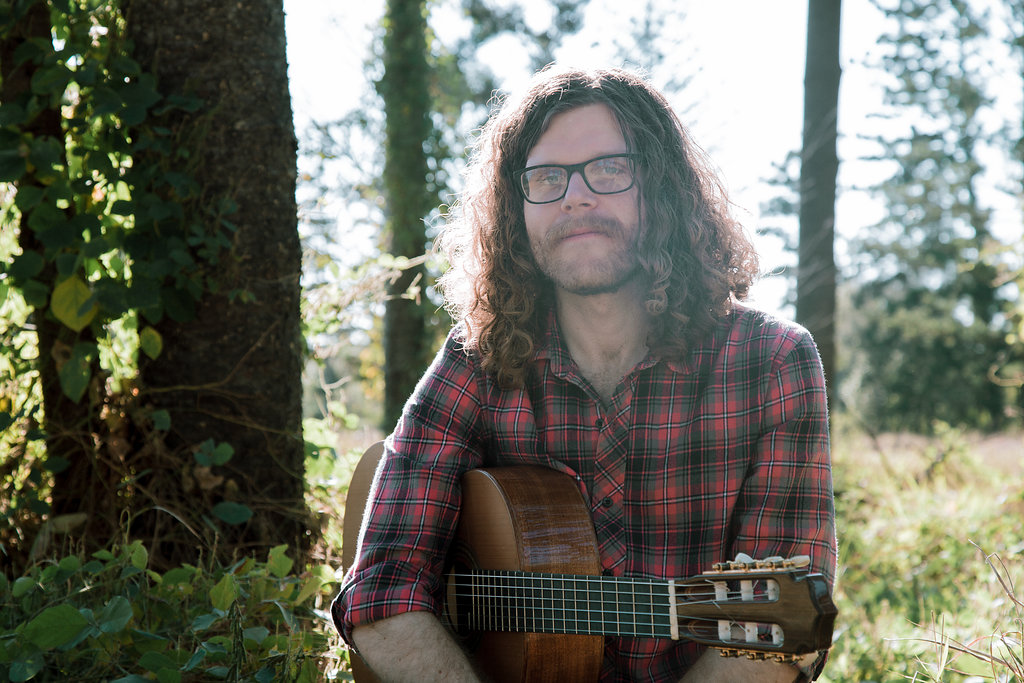 Performing counterpoint on the guitar has been a surprisingly divisive issue. Some well-known figures, such as Hector Berlioz, have argued that composers who do not play the guitar should not even attempt to write in multiple parts. This argument has persisted into recent times; guitarist Pat Metheny advised composer Steve Reich to only write single notes for the instrument. Some sources have gone even further and state emphatically that the guitar is an instrument more suited to static harmonic writing than counterpoint or polyphony, while for other writers the guitar's ability to perform contrapuntal music is clear . However, it is unnecessary to definitively prove that the guitar is capable of performing counterpoint, since an examination of most guitar compositions will demonstrate that it is certainly possible.
This thesis aims instead to discuss how approaches to counterpoint have changed and evolved across five centuries, leading up to a series of interviews with contemporary composers and how they approach the guitar and counterpoint. To this end, I discuss several major twentieth century works, as well as technical issues surrounding the effective performance of counterpoint on the guitar.
The series of interviews with six contemporary composers (Stephen Hough, Angelo Gilardino, Stephen Goss, Tilmann Hoppstock, Ross Edwards, and Richard Charlton) are the primary focus of this thesis. These interviews are intended to provide an overview of how twenty-first century composers use (or do not use) contrapuntal writing on the guitar. These interviews are paired with representative works by each composer, which are discussed primarily in regards to difficulties in practical performance and how the composer has achieved their compositional goals. This thesis aims to discover how approaches to the guitar and counterpoint have changed and evolved across the instrument's existence, including some of the most recent works composed for it.
About Higher Degrees by Research Seminar Series
The seminar series showcases our Higher Degree by Research candidates' work. The seminars are open to the public, and we regularly have visiting scholars attend and present their research. Please register by following the link in the session below that you wish to attend.
Venue
Zelman Cowen Building (51), UQ St Lucia