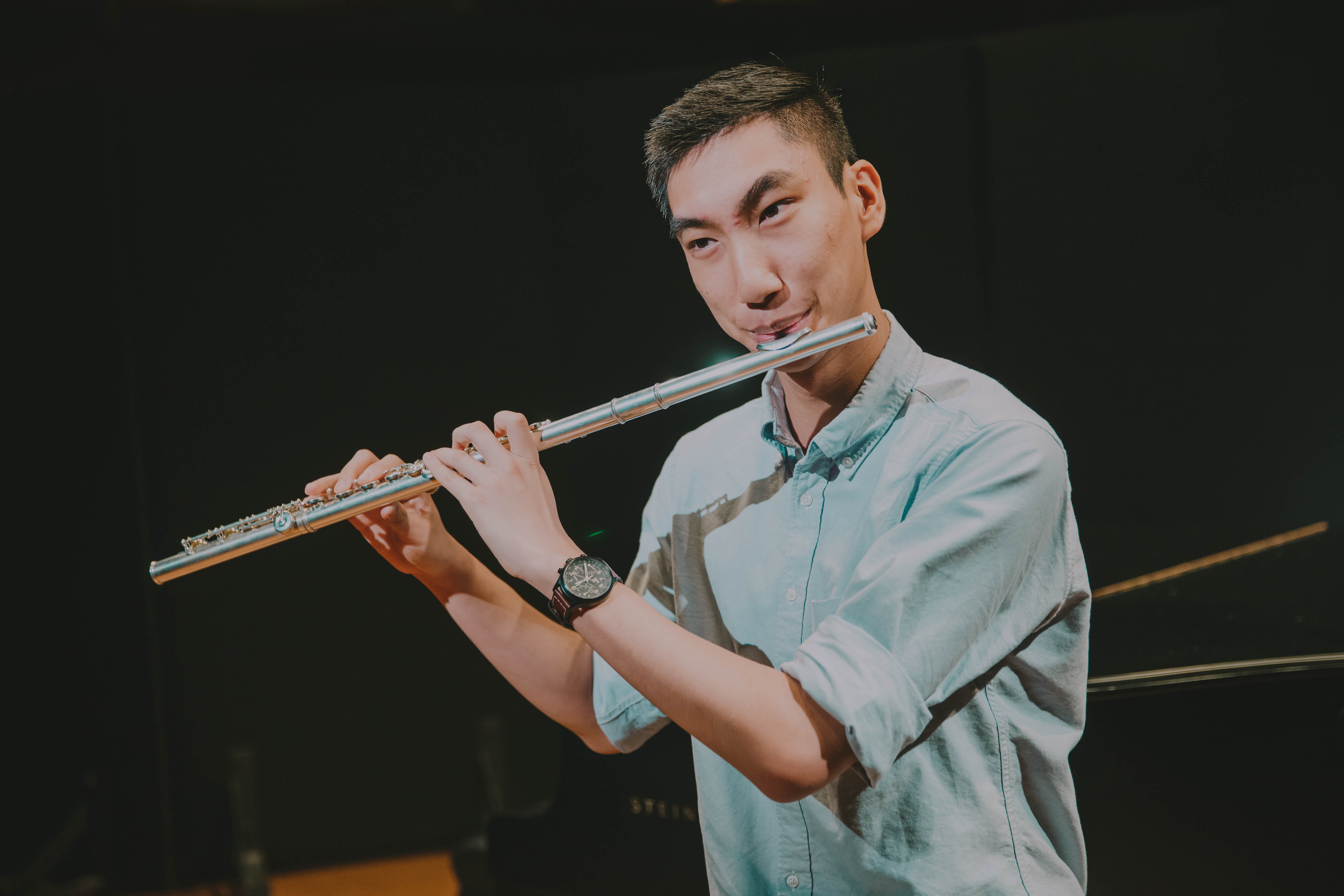 The UQ Flute Ensemble
Jemima Drews
Katya Willett
Katey Jeong
Jessica Walther
Tayler Basham
Sarah Kim
Christine Vellacott
Movement 4 from Flute Quartet in F# Minor by Eugène Walckiers
This piece is one of the few flute quartets that exists from the Romantic Period. Walckiers himself was a flute player and made many contributions to the flute chamber repertoire. This fourth and final movement of his F# minor quartet is a lively and energetic work.  
Selected Works from "The Magic Flute" by Wolfgang Amadeus Mozart
1.    "Der holle rache kocht in meinem herzen"
2.    "Ach, ich fuhl's, es ist verschwunden"
3.    "Wie stark ist nicht dein zauberton"
4.    "Der vogelfänger bin ich ja"
These arias are all from the opera "The Magic Flute" by Mozart and are arranged for 2 flutes. The first of the arias translates to "Hell's vengeance boils in my heart" and is sung by the Queen of the Night.  The remainder translate to "Oh, I feel it, it's gone", "How strong your magic is!", and "I am the bird catcher" respectively.
Image by Eugène Bozza
Eugène Bozza was a French violinist and composer, who's main output was a great deal of chamber music for wind instruments. This piece, Image for solo flute, is one of his most well-known works. It contains beautiful melodies whilst also displaying the players technical abilities.
Selected Works by Antonio Vivaldi
1.    Il Gardellino arranged for 2 flutes
2.    Autumn from the 4 Seasons arranged for 3 flutes
Il Gardellino translates the The Goldfinch and is a concerto for flute and orchestra in its original arrangement. It contains many bird-like motifs to represent its namesake. Autumn is an arrangement of part of Vivalid's famous "Four Seasons".
Movements 1 & 4 from Duet No. 4 by Joseph Haydn
Joseph Haydn was an Austrian composer and was known as the "Father of the Symphony" and the "Father of the String Quartet". Lesser known, however, he also wrote a series of flute duets. The first movement from his duet no. 4 for 2 flutes contains lovely melodic phrases, and the fourth movement has a much lighter and playful feel.
Within by Ian Clarke
Ian Clarke is a British flautist and composer who is held in high regard amongst flute players internationally. His works are best known for their improvisatory feel and use of many extended techniques on the flute. This piece is written for 7 flutes (including piccolo, alto flute, and bass flute), and contains many of these extended techniques such as singing-and-playing. The extended use of breath sounds add to the pieces still, almost breathless feel.
About 2019 UQ Music @ St John's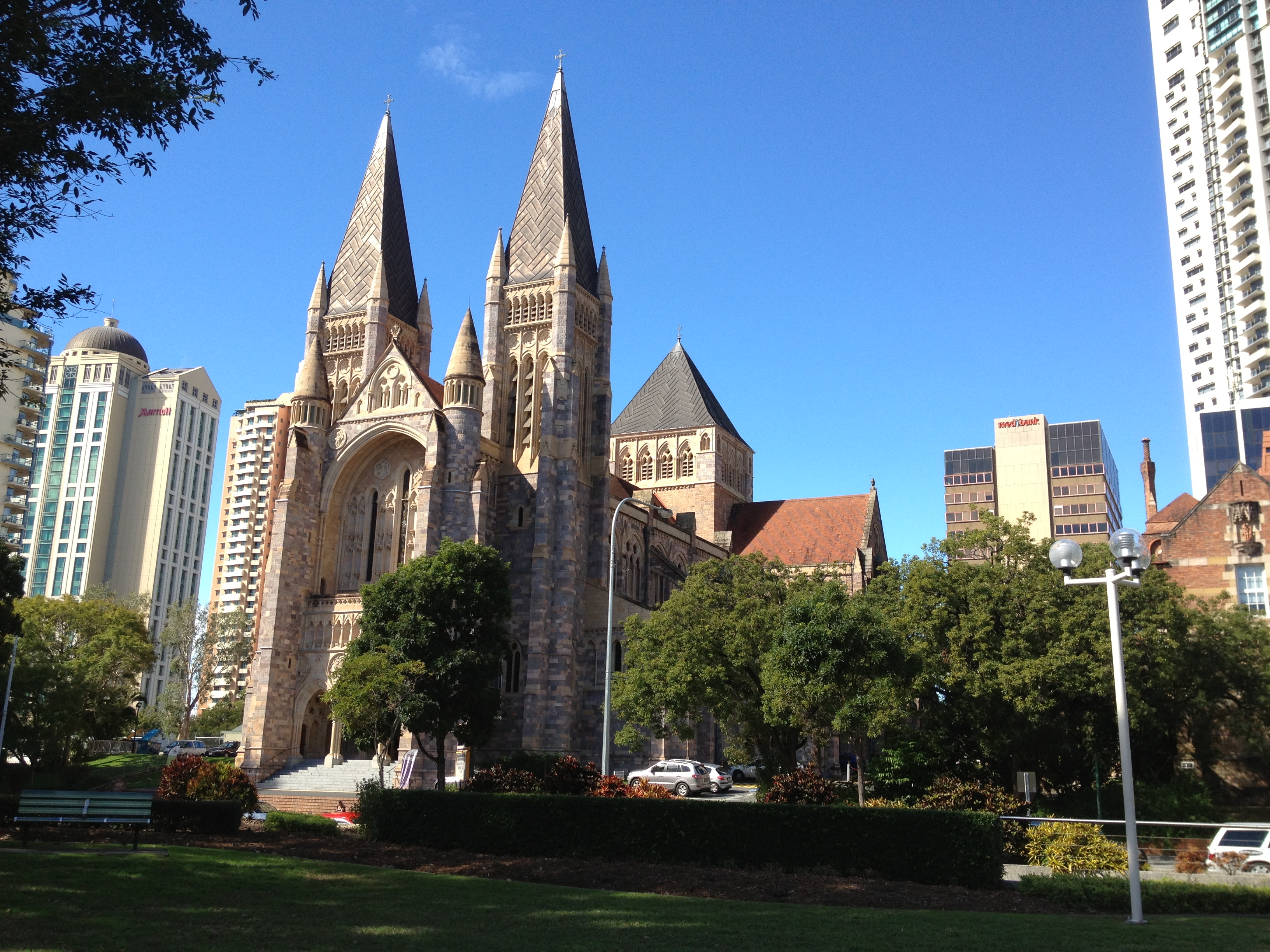 UQ Music @ St John's features performances by the UQ Chorale, Pulse Chamber Orchestra, UQ Chamber Singers, Andrew Goodwin, and Malcolm Stewart. 
The Cathedral is kindly offering our audience members complimentary coffee and cake from 10:00AM prior to each UQ Music @ St John's concert held at 11am, with the exception of the afternoon concert on 4 August 2019. Entry is free so come along and listen to the stars of tomorrow in the beautiful and serene setting of St John's Cathedral in the Brisbane CBD.
Venue
373 Ann St, Brisbane City QLD 4000