The Pulse Chamber Orchestra and Sarah Stranger
17 November 2019

11:00am

–

3:00pm
The school of music is proud to present a double bill concert at UQ Customs House. Pulse Chamber Orchestra directed by Adam Chalabi and Patrick Murphy will present a morning of string orchestra classics including music by Sibelius, Grieg, Bartok and Tchaikovsky. There is seating for up to 250 people for the free performance beginning at 11am. This is an unticketed event and doors open at 10.50am - ten minutes prior to the concert start.
Following this at 1.30pm, Postgraduate student Sarah Stranger will present a solo piano recital showcasing the magnificent works of Francois Couperin. This is a similarly unticketed event and doors open at 1.15pm - 15 mins prior to the concert start.
Concert 1
11am - 12.30pm - Pulse Chamber Orchestra
Concert 2
1.30 - 3.00pm - Sarah Strange
Pulse Chamber Orchestra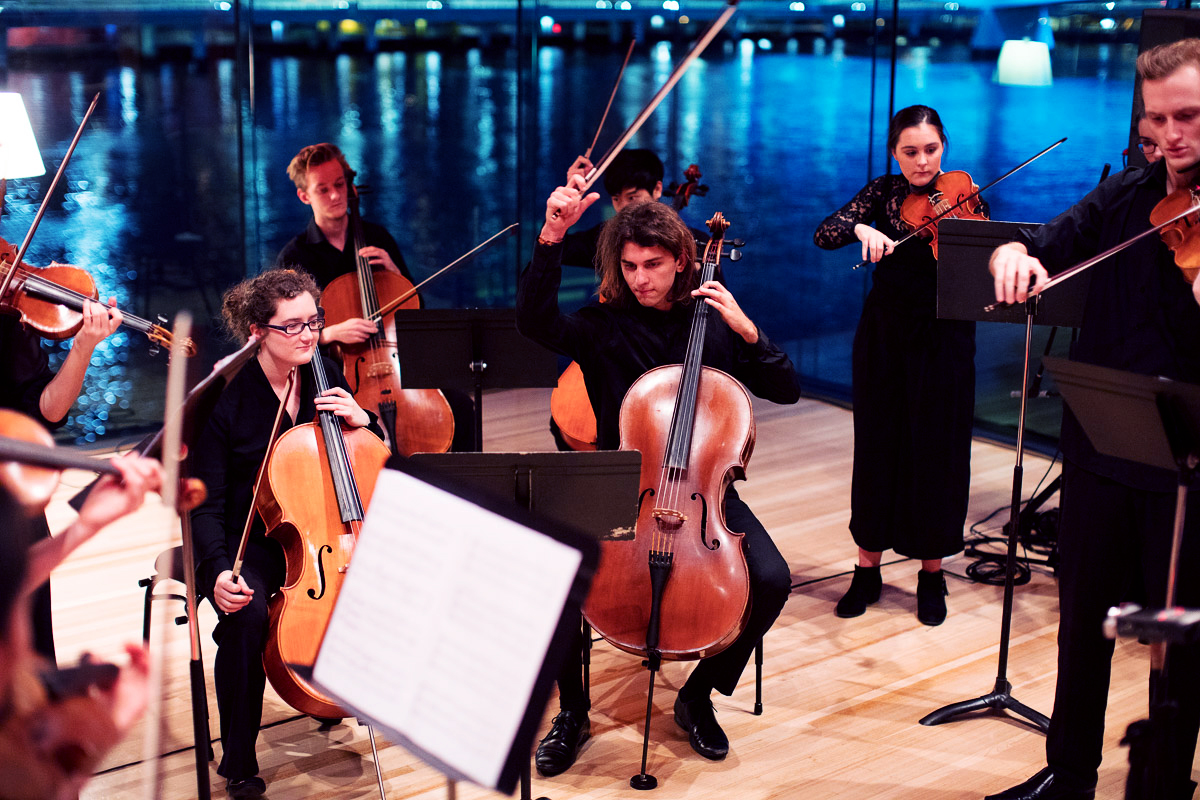 The Pulse Chamber Orchestra is an ensemble of selected School of Music string students directed by Patrick Murphy and Associate Professor Adam Chalabi. The orchestra performs unconducted, each member contributing to the artistic vision of the works. Pulse's eclectic repertoire ranges from masterworks of the string orchestra and string quartet genre, to transcriptions of Bartok's Mikrokosmos, to works of contemporary and past Australian composers.
Pulse also collaborates frequently with choirs and vocalists, most notably in with The Choir of Temple Church in 2017, in performing liturgical repertoire including works of Bruckner, Rutter, CPE Bach, J .S. Bach and Benjamin Britten. Pulse regularly engages with school students through visits and tours in regional areas, including the 2017 Cairns tour (supported by the Kinnane Bequest) where they worked with over one hundred staff and students.
Sarah Stranger
Sarah Stranger is currently undertaking a PhD in Piano Performance at the University of Queensland. Under the guidance of Dr Anna Grinberg and Professor Liam Viney, her study investigates the translation of harpsichord repertoire to the piano and how experience on the harpsichord influences a piano interpretation. At the commencement of her PhD, she received the UQ Research Scholarship and in 2018, she was awarded the Nancy Jones Travel Scholarship; this allowed her to travel to London and Paris to further her research and to present at the London International Piano Symposium. Previously, Sarah completed a Bachelor of Music (Hons) and a Master of Philosophy in Piano Performance, both from the University of Queensland. For her Masters, she received the Australian Postgraduate Award.
François Couperin
Pièces de clavecin, Second Livre - 6th and 9th ordres
Pièces de clavecin, Troisième Livre - 16th and 18th ordres
Venue
399 Queen St, Brisbane City QLD 4000