The UQ School of music will be hosting its 2020 Higher Degree Research Symposium on Tuesday, 1 December. The conference will showcase the work being undertaken by our Higher Degree Research students (PhD and MPhil) and School of Music academics. This years theme will be Exploration and Innovation and will include keynote presentations by Associate Professor Denis Collins and Associate Professor Elizabeth Mackinlay, as well as a performance by the Viney-Grinberg Duo. This is an exciting annual event in the School's calendar and this year, for the first time, it will be livestreamed to the general public. 

Livestream links
 
Schedule
9:30 – 9:40 

Welcome: Dr Mary Broughton 

9:40 – 10:30 

Keynote Address: Associate Professor Denis Collins

10:30 – 11:10 

HDR Student and Recent Graduate Presentations 

Eloise Doherty (10:30 – 10:50) 
Dr Paul Ballam Cross (10:50 – 11:10) 

11:10 – 11:30 

Morning tea 

11:30 – 11:55 

Performance: Viney-Grinberg Piano Duo 

5-minute movement break 

12:00 – 12:50 

Keynote Address: Associate Professor Elizabeth Mackinlay

12:50 – 12:55 

Conclude publicly streamed component of symposium 

Associate Professor Denis Collins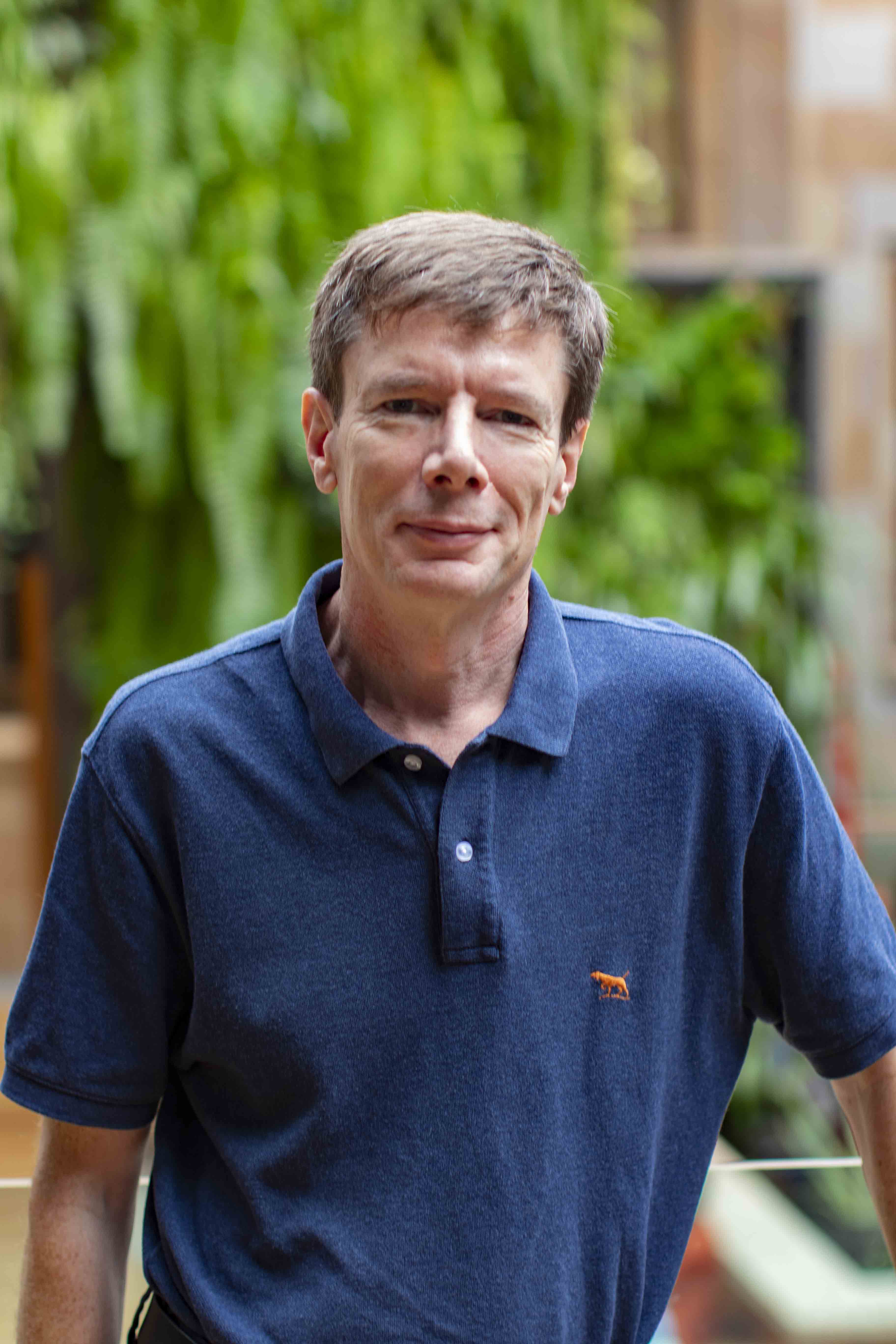 Associate Professor Denis Collins is an internationally recognised historical musicologist and music theorist. He studied music at University College Dublin and was a Fulbright Scholar at Stanford University, USA, where he was awarded MA and PhD degrees in musicology. His publications have appeared in many peer-reviewed journals and edited collections of essays, and his research on canonic techniques in Western art music has been supported by major national competitive grants from the Australian Research Council. An enthusiastic and committed teacher, Denis coordinates and teaches courses in musicianship, counterpoint, music history and research methods. He supervises Honours and postgraduate students on a wide variety of topics, and he has held the posts of Director of Teaching & Learning, Research and Research Training and Acting Head of School.
Denis Collins is a world authority on the history of compositional techniques, especially counterpoint, in Western art music from the late Middle Ages to the time of J.S. Bach. He is also an expert on the history of music theory, including the legacy of the Russian composer and theorist Sergei Ivanovich Taneyev. Denis's research draws upon digital applications to music, musical iconography, and music perception and cognition. He has been Lead Chief Investigator on two Discovery Projects awarded by the Australian Research Council: "Canonic techniques and musical change from c.1330 to c.1530" (2015-17) and "The art and science of canon in the music of early 17th-century Rome" (2018-20). He was an Associate Investigator at the ARC's Centre of Excellence for the History of Emotions in Europe, 1100-1800. He has published extensively in Australian and international music journals and edited volumes and he presents the results of his research regularly at international conferences and symposia.
Associate Professor Elizabeth Mackinlay
Elizabeth (Liz) Mackinlay is an Associate Professor in the School of Education at the University of Queensland where she teaches Research Methods, Gender Studies and Arts Education. She holds a PhD in ethnomusicology from The University of Adelaide and a PhD in education from the University of Queensland. Her book, Teaching and learning like a feminist: Storying our experiences in higher educationwas published by Sense Publishers in 2016 and together with Briony Lipton, co-authored the 2017 Palgrave publication, We only talk feminist here: Feminist academics, voice and agency in the neo-liberal university. Her most recent book, Critical writing for embodied approaches: Autoethnography, feminism and decoloniality is due for publication by Palgrave in 2019. In 2007 she published her Education PhD as a book, Disturbances and dislocations: Teaching and learning Aboriginal women's music and dancewith Peter Lang and has co-edited a number of books since then including Musical islands: Exploring connections between music, place and research (2009), Applied ethnomusicology: Historical and contemporary approaches (2010), The Routledge international handbook of intercultural arts (2015).
Liz is currently involved in a number of research projects which include "In-sister: reading and writing with Helene Cixous", decoloniality and education, critical autoethnography as heartline work, and feminism in higher education. She has professional associations with the Australian Women's and Gender Studies Association, the Australian Association for Research in Education, the Association for Qualitative Research, and Contemporary Ethnography Across the Disciplines.
Viney-Grinberg Piano Duo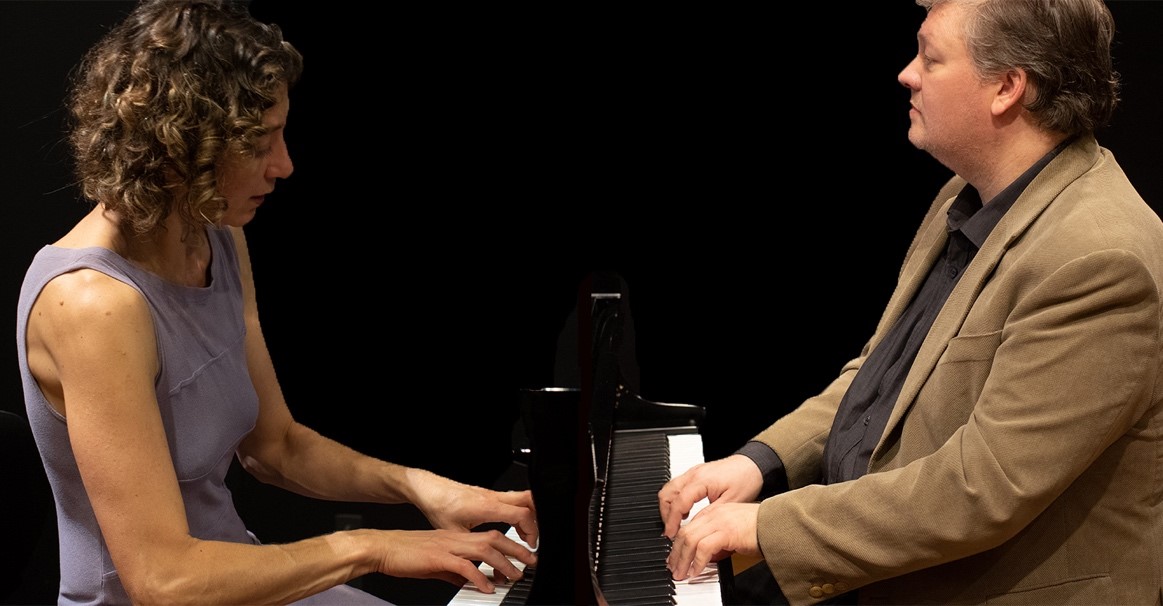 The Viney-Grinberg Duo enjoys an international profile in duo piano performance and scholarship as one of the Ensembles-in-Residence at the University of Queensland. While maintaining a performance career involving festivals, major series, live radio broadcasts, and orchestras, Professor Liam Viney and Dr Anna Grinberg also translate their experience into music performance research and teaching practice through the UQ Creative Collaboratorium.
The duo's innovative and creative approach has resulted in collaborations with composers, artists, dancers, choreographers and other established performing ensembles - as well as book chapters, articles and scholarly seminars and presentations. The duo is committed to exploring classics of the two-piano repertoire, but also contributes to the ongoing expansion of that literature through commissioning composers - fifteen new works have been written for them to date, and they have performed world and Australian premieres of music by composers such as Matthew Hindson, John Adams and Arvo Part.
The Viney/Grinberg Duo have released Four Hands - Australian Music for Piano and Invisible Dancers on the ABC Music label.