Anna Grinberg and Liam Viney will perform The Rite of Spring by Igor Stravinsky, arranged for two pianos. The arrangement was created by Stravinsky himself so that the Ballet Russes could rehearse the work ahead of its 1913 premiere in Paris.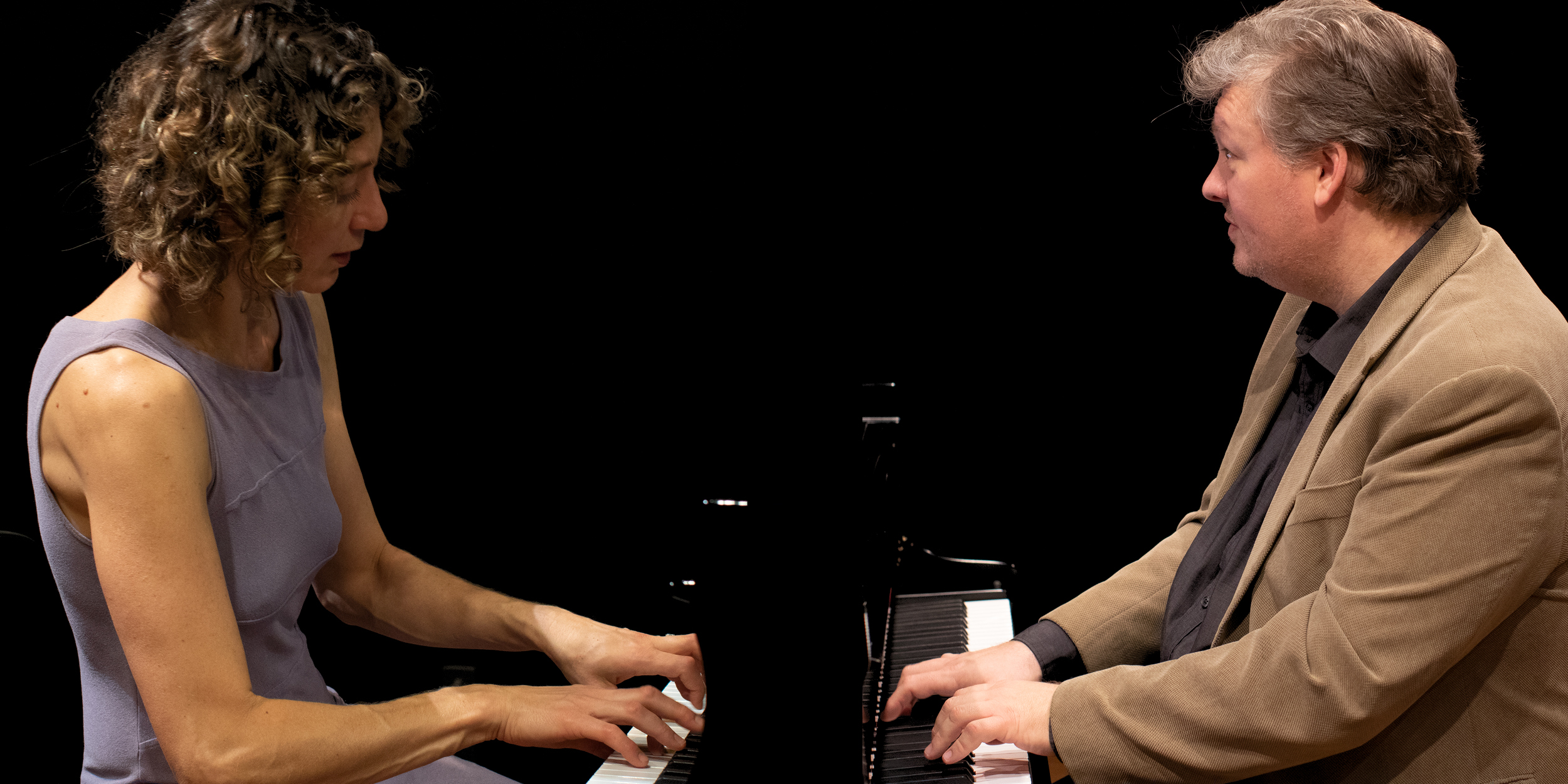 The Viney-Grinberg Duo enjoys an international profile in duo piano performance and scholarship as one of the Ensembles-in-Residence at the University of Queensland. While maintaining a performance career involving festivals, major series, live radio broadcasts, and orchestras, Professor Liam Viney and Dr Anna Grinberg also translate their experience into music performance research and teaching practice through the UQ Creative Collaboratorium.
Can't attend in person? Livestream! 
bit.ly/UQVirtualConcert6May
The duo's innovative and creative approach has resulted in collaborations with composers, artists, dancers, choreographers and other established performing ensembles - as well as book chapters, articles and scholarly seminars and presentations. The duo is committed to exploring classics of the two-piano repertoire, but also contributes to the ongoing expansion of that literature through commissioning composers - fifteen new works have been written for them to date, and they have performed world and Australian premieres of music by composers such as Matthew Hindson, John Adams and Arvo Part.
The Viney/Grinberg Duo have released Four Hands - Australian Music for Piano and Invisible Dancers on the ABC Music label.
About 2021 Live from UQ
The School of Music is proud to present a series of virtual and in-person concerts involving our performance and academic staff together with current and past UQ students, ensembles in residence, and affiliate ensembles . If you would like to receive regular updates on School of Music events, consider signing up to our Friends of Music Newsletter.
We are excited to offer this - and all livestreamed concerts - to our entire community free of charge. However, we hope you will consider making a gift to the Friends of Music Scholarship Fund, which supports our student musicians.

In 2021 the Live from UQ series will seat a total of 60 live audience members and will be livestreamed through our YouTube and social media platforms. Audiences must register to attend concerts in-person. 
Venue
Livestream URL: bit.ly/UQVirtualConcert06May