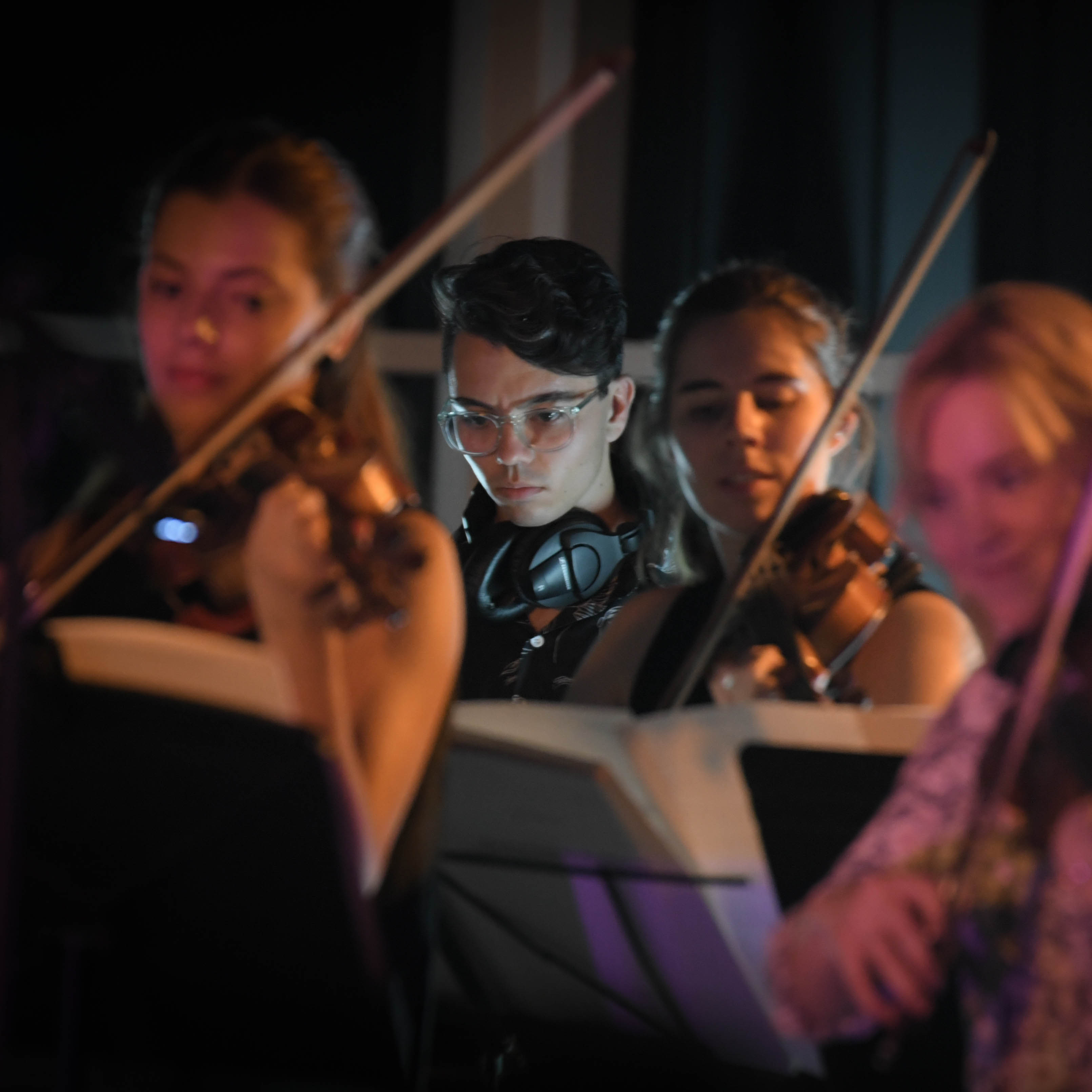 Dots+Loops is Australia's post-genre music and arts series, inclusively exploring the spaces in between a traditional classical concert, an underground club gig, and an experimental art show. For their debut set as a UQ affiliate group, the three Artistic Directors Kieran Welch, Flora Wong and Connor D'Netto perform a specially curated set of music for strings and electronics, featuring works by D'Netto, LÂLKA, MJ O'Neill, and Tilman Robinson, and alongside improvised music for strings and synthesizers.
About 2021 UQ Art Museum Concert Series
The School of Music in 2021 will collaborate with the UQ Art Museum to present concerts that feature emerging musical genres from staff, students and affiliate ensembles.

The series fosters an ongoing partnership between our two prestigious institutions and supports interdisciplinary projects within the arts at UQ. Ensembles from the UQ School of Music will compliment exhibitions, with concerts featuring lecturers and students working in the genres of electro-acoustics, structured improvisation, electronic dance music, and contemporary classical music. 
Venue
https://bit.ly/UQ15SepVirtualConcert