11 - 11:30am Keynote: Dr Eve Klein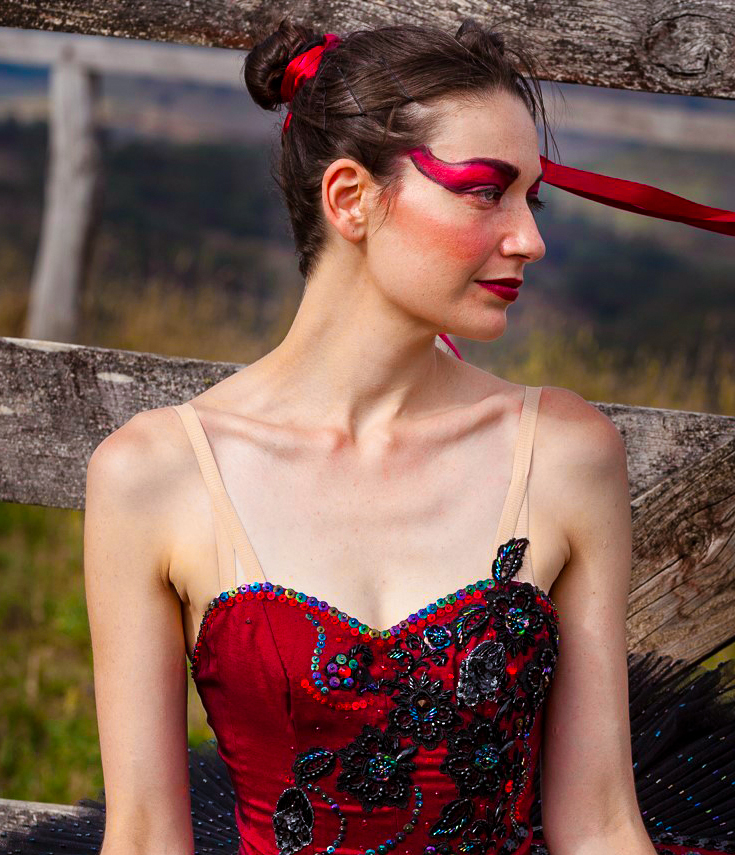 Dr Eve Klein is an award-winning composer, mezzo soprano, sound artist and academic. She designs large-scale, immersive art music experiences for festivals. Klein's music has been described as: "contemporary music at its most relevant – simultaneously inward and outward focused in addressing the challenge of its existence and its capacity to produce something great" (Cyclic Defrost). Drawing together traditional and experimental classical music, interactive performance art, and electronica, Klein pushes the boundaries of genre to find new ways of immersing contemporary audiences in art music forms. She holds a PhD in Music and Sound and is a Senior Lecturer in Music Technology and Popular Music in the School of Music, University of Queensland. Klein is also an Ableton Live Certified Trainer.
11:30am - 12pm Morning Tea Break
12 - 12:30pm Keynote: Dr Candace Kruger
Candace is a Yugambeh yarrabilginngunn (song woman) and proud Kombumerri (Gold Coast) and Ngugi (Moreton Island) Aboriginal woman. 
Candace is the founder and director of the Yugambeh Youth Choir and author of Yugambeh Talga: Music Traditions of the Yugambeh People (2005). Candace's Master's Research Thesis 'In the Bora Ring: Yugambeh Language and Song Project' and doctoral study 'Yarrabil Girrebbah Singing Indigenous language alive' are investigations in the fields of Indigenous musicology, Indigenous studies and Anthropology. Candace's research captures the songwoman's work, contributes to the development of Indigenous methodologies, and demonstrates one way in which an Aboriginal community are reconstructing Aboriginal knowledge for sustainability and legacy outcomes. Candace's co-composed piece 'Morning Star and Evening Star', which incorporations a Yugambeh songline community narrative, is one example of this work and is the Australian Music Examinations Board (AMEB) Online Orchestra 2021 piece. 
Candace has taught classroom music in both Primary and Secondary schools for over 25 years, including Director of Music at Knox Grammar Preparatory School (NSW), Prince Alfred College (SA), A. B. Paterson College (QLD) and The Southport School (QLD). 
12:30 - 1pm Lunch break
1pm - 1:40pm Interactive Panel Discussion - Insights into the academic journey
Associate Professor Julie Ballantyne, Associate Professor Denis Collins, Dr Robert Davidson, Dr Eve Klein, Dr Chris Perren
 
1:40 - 4pm HDR Student Presentations
1:40 - 2pm Johanna Davie
The Singer-Songwriter-Producer: Exploring the Nexus Between Music Technology and Contemporary Songwriting

This research aims to investigate how the female singer-songwriter relates to music technology, and how the singer-songwriter's knowledge and utilization of DIY recording processes can influence creative practice and musical identity. Given the current rise of home studios and self-production practices, this project seeks to address how female-identifying artists can practically learn and use technology within their compositional process, following the historical lack of female representation within the field. This will be investigated through an artistic research lens, where the lead researcher will engage in autoethnography whilst learning and using music technology to compose and produce an album. The data will be bolstered through semi-structured interviews with other female-identifying singer-songwriters. Reflective and interview data will be transcribed and coded to analyse patterns and connections. The outcomes of this project will be in richer understandings of how female singer-songwriters can creatively engage with technologies, whilst also contributing to music education programs by highlighting the effects of more comprehensive music technology instruction. 
2 - 2:20pm Celesty Winifred Perez 
Historical Keyboard Tunings and Modern-Day performance: Mozart's Piano Sonata No. 18 in D Major K.576 as case study
2:20 - 2:40pm Patrice Connelly
From Alvearie to Ayre. The Title page design for Robert Jones' Second Booke of Songs and Ayres 1601.
2:40 - 3pm Anna Kho
The Multi-instrumental Percussionist: A Qualitative Analysis of Teaching and Learning the Practice of Total Percussion within High School Instrumental Music Lessons and Individual Practice.
3 -3:20pm Yujie Wang
Musical Imagery and Themes of Spiritual and Secular Life in Selected Artworks From ca. 1500.
3:20 - 3:40pm David Crowden
Isaac Nathan (c.1791-1864) and the failure of early post-emancipation Jewish humanism in the mid-nineteenth century Haskalah movement.
3:40 - 4pm Taana Rose
Creating opera utilising augmented reality and virtual reality technologies
4-4:20pm Tony Dupé
Self Production as a Creative Practice
Zoom Link: https://uqz.zoom.us/j/84655940319 
4:40pm Afternoon tea and networking
About Research Seminar Series
Research seminars are presented by current staff, higher degree research students and visiting academics. 
The seminar series showcases our Higher Degree by Research candidates' work, as well as providing valuable professional development opportunities for those interested in Higher Degree by Research. Visiting scholars are regularly invited to address staff and students, and the seminars are open to the public. Please register by following the link in the session below that you wish to attend.
Venue
Room:
Nickson Room, UQ School of Music