Simon Perry, Robert Manley and Courtenay Cleary
From the great Russian orchestrator Nikolai Rimsky-Korsakov comes a rarely performed piece of chamber music, the dark and alluring Piano Trio in C minor (1897). Largely dismissed by the composer and remaining unfinished at his death, Rimsky-Korsakov's epic trio was completed by his student and son-in-law Maximilian Steinberg in 1939. Performing the greatest piano trio you've never heard of is an exciting new UQ chamber ensemble, bringing together legendary musicologist/pianist Dr Simon Perry, Julliard-trained violinist Courtenay Cleary and Postdoctoral Research Fellow Dr Rob Manley on cello. 
Digital Program: https://bit.ly/1SepProgram
Dr Simon Perry is a lecturer in musicology in the School of Music at the University of Queensland, Australia. His research interests include: theory and analysis of music, with particular focus on repertoires of the late 19th and early 20th century; music theory in Russia in the early 20th century; the music of Percy Grainger. Recent work (including forthcoming material) includes chapters and articles on: work on notational analysis of late common-practice and early post-common practice repertoires; a study of the notion of posthumous collaboration, considering Rimsky-Korsakov's completion of Musorgsky's Khovanshchina, and a study of the aesthetics of Percy Grainger as approached through his unpublished autobiographic writing.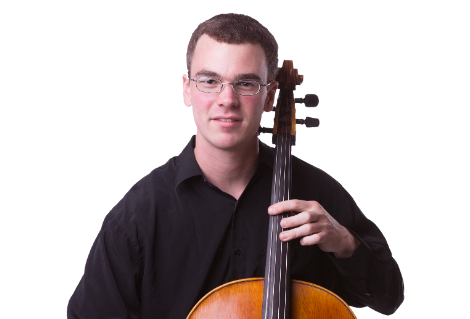 Prior to completing his PhD at UQ, Robert Manley studied the cello with Howard Penny at the Australian National Academy of Music. Robert has worked with the Tasmanian Symphony Orchestra, Queensland Symphony Orchestra, Camerata, Melbourne Chamber Orchestra, and Auckland Philharmonia Orchestra. As a chamber musician, Robert has toured extensively in regional New South Wales, Queensland and Tasmania. His tour to Central Queensland with the Orpheus Club String Quartet was shortlisted for an APRA AMCOS Art Music Award in 2018. Robert is also a professional piano accompanist and recorder player. He has worked as a staff pianist with Queensland Ballet since 2015. With Eureka Ensemble, he recently he premiered the world's first work for recorder and whipper snipper in an apple evaporator shed in Franklin, Tasmania.
Courtenay Cleary recently graduated with a Master of Music degree from The Juilliard School in New York where she studied with violin Professor Naoko Tanaka. During her time at Juilliard she was awarded the M. & E. Cohen Scholarship and the Charles H. Bechter Scholarship, and was a finalist in the 2020 violin concerto competition. She received her Bachelor of Music degree with first-class honours from the Royal Academy of Music in London where she studied with professor Maureen Smith. In 2017 Courtenay performed as a soloist for Her Majesty Queen Elizabeth II and other distinguished guests at Westminster Abbey for the Royal Commonwealth Service. This was broadcast live on BBC television. In 2018 Courtenay again performed for the HM the Queen at Buckingham Palace for the Opening Ceremony of the Commonwealth Heads of Government Meeting. During her time in London, she has performed as a soloist at prestigious venues including the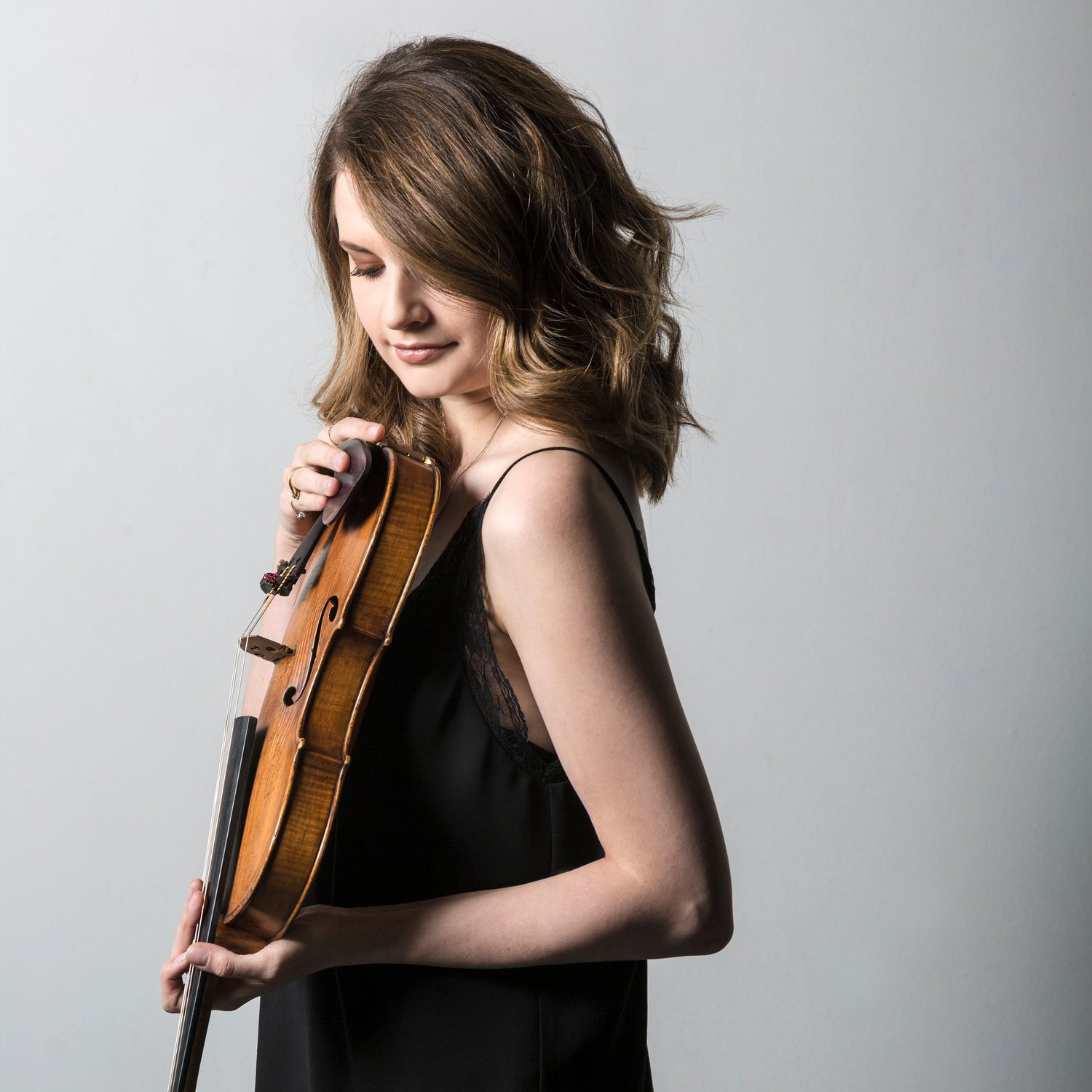 Wigmore Hall, St James' Piccadilly, the Regent Hall and Colston Hall. She recently performed Beethoven's Violin Concerto with the Willoughby Symphony Orchestra in Sydney and gave the Australian premiere of David Lang's Mystery Sonatas, as well as two solo recitals in the Queensland Performing Arts Centre Concert Hall. She is a Tait Memorial Trust and ABRSM scholar, and was recently awarded second prize at the Australian Concerto and Vocal Competition as well as the the Dame Joan Sutherland Award from the American Australian Association and the Guy Parsons Award from the Portland House and Australian Music Foundations. Courtenay was recently awarded a full tuition scholarship to undertake her Doctor of Philosophy in contemporary violin music at the University of Queensland.
She is a member of the Patronus Quartet who in 2015 progressed to the semi-final of the Melbourne International Chamber Music Competition. She has performed at many international festivals including Tallinn Music Week, the Melbourne Festival, the Aldeburgh Festival, Prussia Cove and the Juilliard Chamber Music Festival. She has performed in many masterclasses for esteemed artists including Julian Rachlin, Tasmin Little, Daniel Hope, the St Lawrence String Quartet, and the Borodin Quartet, from whom her own quartet received a letter of recommendation for the MICMC.
 Courtenay is a core member of the Melbourne Chamber Orchestra and also plays casually with the Melbourne Symphony Orchestra and Orchestra Victoria. She studied at the Australian National Academy of Music from 2012-2014 with William Hennessy. During her time at the academy she played alongside many visiting artists including the Brodsky Quartet, Brett Dean, Michael Collins, The Australian Chamber Orchestra, The Aurora Orchestra, Anthony Marwood, Dale Barltrop and was concertmaster of the ANAM orchestra under the direction of Simone Young, James Judd and Nicholas Carter.
 In 2011 Courtenay studied under the direction of Associate Professor Patricia Pollett at the University of Queensland. During this time she was concertmaster of the University of Queensland Chamber and Symphony Orchestras and was finalist in the university's Bach Prize and The Howard and Gladys Sleath Prize for Strings. She was the recipient of the Sleath String Scholarship for outstanding students and was a winner of the Sid Paige & Musica Viva/4MBS Chamber Music Prize.
About 2022 Live at UQ Concert Series
The University of Queensland, School of Music is proud to present our Concert Series for 2022. In reflecting the School's role in the broader South-East Queensland community, we have designed a diverse and exciting program. With established international and national artists performing, as well as our own emerging student artists, this year is set to be a vibrant, creative, and energetic time at the UQ School of Music. We look forward to connecting with you, as you explore this concert series, listen to our streamed and recorded concerts, and visit us at the St Lucia campus or browse through our website. 
Venue
bit.ly/UQVirtualConcert1Sep2022