Do You Want to be a High School Music Teacher?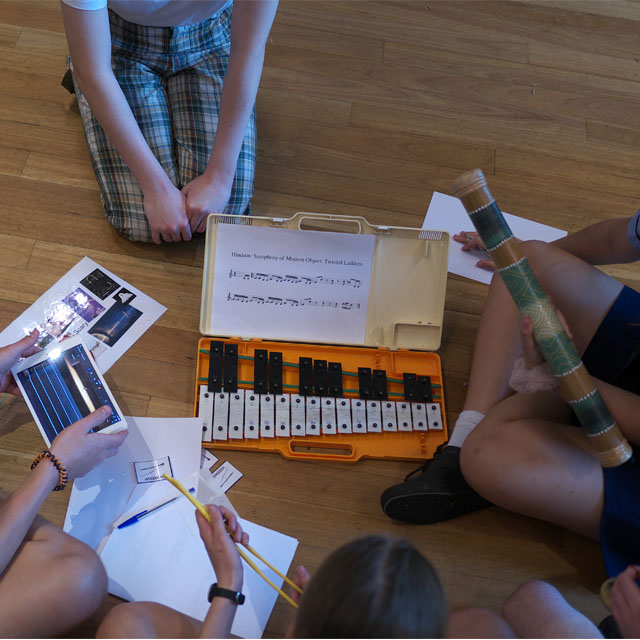 At UQ, you can study to be a music teacher using three different pathways:
the BA/BEd(Sec) dual degree;
the BMus(Hons)/BEd(Sec) dual degree; and
either the BA or the BMus(Hons) degree followed by the MTeach degree.
What are the differences between these three pathways?
All three options allow you to qualify as a classroom music teacher and an instrumental music specialist teacher.  The primary difference is in the length of the degrees and in the number of courses offered in music education courses (there are more of these on offer in the dual degrees).  A dual degree reduces the time you have to study to be a teacher by 1 year. Graduates of the Bed(Sec) and MTeach programs have the same starting salary. 
The BA also gives you the option to qualify in two teaching areas (such as Music and English or Music and History) or to specialise in Music (through an extended major), while the BMus(Hons) enables you to specialise in Music (although you can take electives in other areas from across the university). 
The BMus(Hons) requires an entry audition and includes one-on-one practical lessons with specialist tutors. The Honours year can be undertaken in music education, performance, music technology, composition or musicology (or a combination of these).
Choose the pathway that best suits you and what you want to get out of your studies at the UQ School of Music.
If you are a Single Degree student who wants to complete a teaching qualification after your undergraduate degree, you should undertake electives in music education while enrolled in your undergraduate degree. These 'music learning' electives will significantly enhance your skills and abilities in teaching music, and will help you to succeed as a music teacher.
Course choices in music education are fantastic. They are practically geared to prepare you to teach music effectively. Plus, you'll get to perform on new instruments (iPads, alternative orchestral instruments, piano and guitar), and learn how to teach them!  Participation in the school ensembles is included as an option in every year of the dual degree (free of charge).
The Bachelor of Music is available as a dual degree with the Bachelor of Arts, the Bachelor of Science, and the Bachelor of Education (Secondary).
The Bachelor of Arts is available as a dual degree with many other Bachelor degrees, including the Bachelor of Music and the Bachelor of Education (Secondary).