University of Queensland graduate Sam Mitchell recently accepted a position in the Choir of Christ Church Cathedral at Oxford University. The pianist and singer reflects on the journey that led him to such hallowed ground.
During his studies as a pianist at UQ, mentor Liam Viney allowed him to discover his own niche and nurtured his musical personality; a foundation which serves his work ethic well. Passionate about diverse and innovative programming, Sam enjoyed exploring the lesser known works of the repertoire. He says "[Liam] let me play huge sprawling works of minimalism or pieces by George Crumb where I'm thrashing away on the strings inside the piano. Nothing was off limits." 
Early on, working as a singer at St John's and St Stephen's Cathedrals, Sam considered his singing discipline to be secondary to piano as, "an activity that could make a little money on the side," he admits. He showed a dedicated interest in studying piano with Liam who, "allowed me to play some pretty whacky repertoire," and became very much involved in the contemporary music scene premiering and commissioning new music as a core member of the septet, Nonsemble and frequent performer in the Dots+Loops and Argo concert series. However, it was his call to singing that would project his career. Despite this, tickling the ivory was never something he thought of putting behind him.
"At this stage, I don't consider my piano career to be secondary to my singing career. What has changed is that I now consider singing to be equal with piano. It's an attitude I'm actively trying to maintain because I can't imagine my musical life without having both. I love the variety and breadth of musical experiences they offer. But on a more prosaic note, it doesn't leave all my eggs in the one basket, so to speak."
Sam's foray into singing started at St Peter's Lutheran College in Brisbane, singing in the school's Chorale under Graeme Morton. He acknowledges his high school music teacher and later lecturer at UQ as a formidable influence and somewhat of a visionary for his student's future.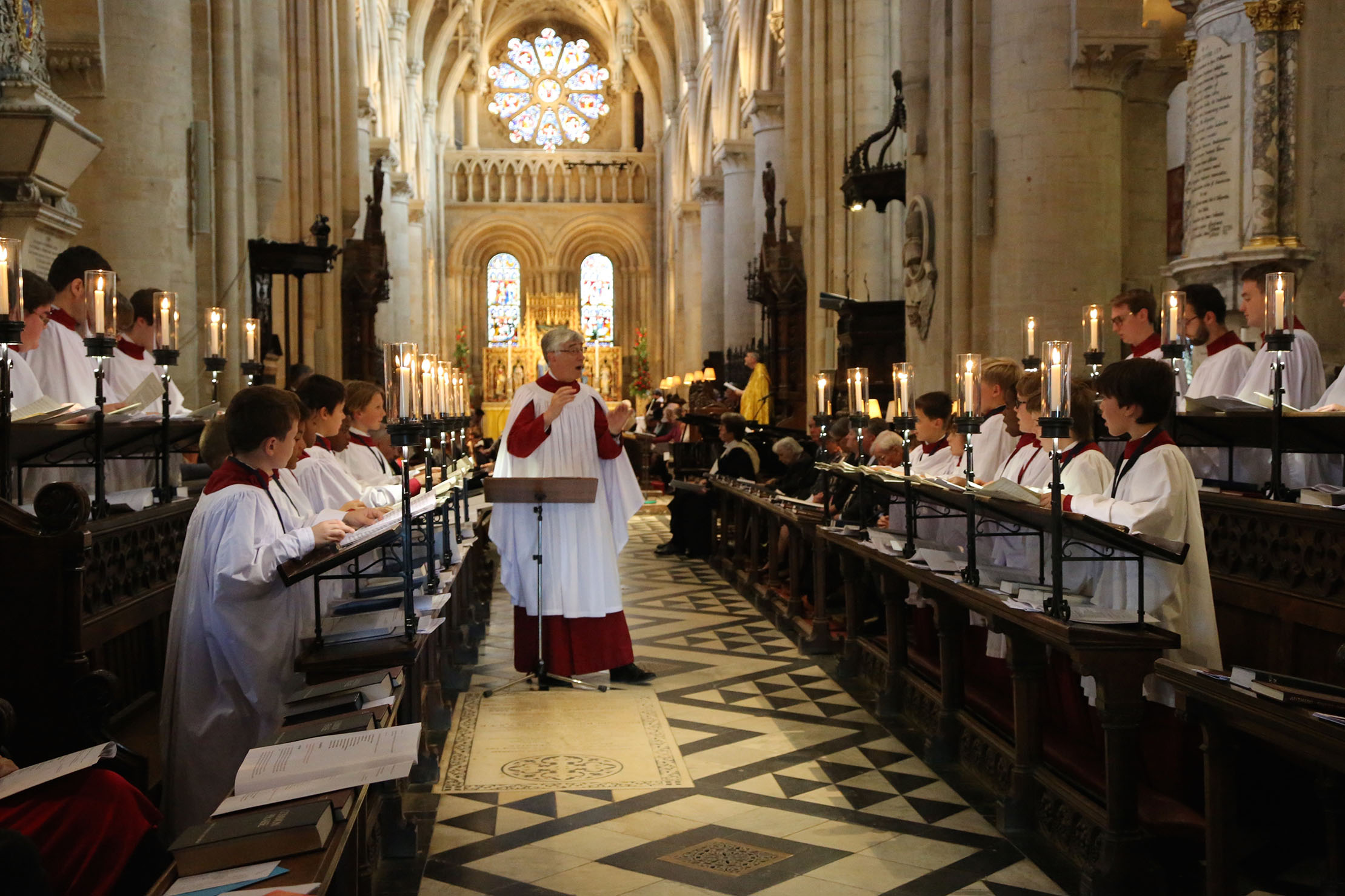 It was on a tour to the UK and Europe with the Chorale that exposed Sam to the traditions of great cathedral singing; an experience that weighed heavily on the direction he would take. "There's no way I would be where I am without Graeme's mentorship and support. I was recently reminded of a conversation we had about ten years ago when he said, 'What about Oxford?' That was the first time I thought about thinking big. And now here I am."
He received a bursary to the Dartington International Summer School which he attended twice in 2014 and 2015, participating in masterclasses with the esteemed soprano Dame Emma Kirkby, DBE, Carolyn Sampson and Andrew Watts. There he also sang the solos in Zelenka's Magnificat conducted by Andrew Griffiths from Stile Antico and the English National Opera, and sang the role of Petrus in Charpentier's Le Reniement de Saint Pierre under the legendary Laurence Cummings. One of the resident teachers at Dartington, Nicholas Clapton, is now a teacher of his in Oxford.
These were seminal moments for Sam. After being offered a place in the Advanced Vocal Masterclasses course, he was soon singing before one of the world's greatest and most respected singers in Dame Emma Kirby, which he found profoundly "life affirming." He states that Dame Kirby was "one of the most generous, kindest and nurturing teachers I've come across. Her genuine encouragement was life changing and her expertise was boundless."
Sam revealed that in order to accept his esteemed position in Oxford's Christ Church Choir, he turned down offers from Lincoln Cathedral and the Choir of St John's College, Cambridge. Now at Oxford, he is part of a choir established in 1526; a leading cathedral choir in the UK also known for singing the themes to UK classic television shows: Mr Bean and the Vicar of Dibley. He has also been singing with Ex Cathedra, the Oxford Bach Soloists, is a deputy choir member at Westminster Abbey and St. Paul's Cathedral, and as a Christ Church lay clerk, is often called upon for functions held in the same dining hall where Harry Potter was filmed. "It's an absolute dream job," he adds. "I had a surreal moment in my first week where I found myself singing close-harmony arrangements in the Hogwarts dining hall filled with Swedish lawyers."
However, he makes no fantasy of his adventure, stating that the "work is intense and the standards are incredibly high," referring to it as a "no-mistakes zone". The preparation required is considerable, having to deliver several hours of new music each week. With the initial stresses of the job subsiding as he becomes familiar with his surroundings, he reflects on his place within centuries of grandeur.
"The sense of history is staggering," Sam marvels as he's asked how he handles his position within a foundation nearly five centuries old. "When you're busy charging through so much music it's easy to forget the significance. But there moments of reflection when you take in the beautiful eleventh century building and realise you're sitting in seats that have been occupied by singers for 500 years— it's very affecting."
"It's an exciting time to be a part of the choir," concludes Sam, looking to the ambitious opportunities ahead. "We've just been asked to be involved in the filming of a major motion picture starring Sean Penn and Mel Gibson."
By KIRK WALLACE