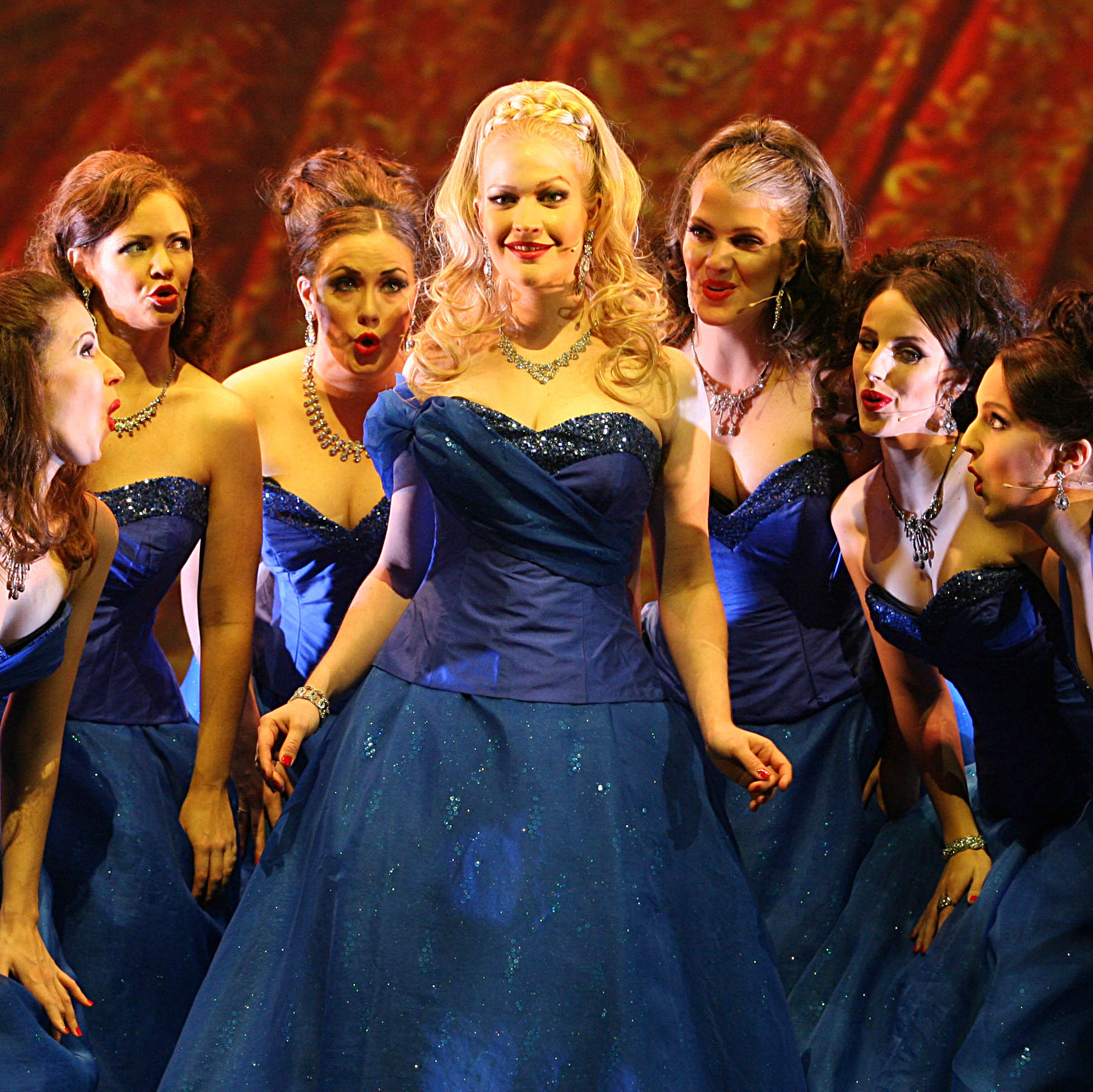 The ensemble was originally formed in 2009 when acclaimed opera singer Tarita Botsman was invited to put together a group of sopranos to perform at a prestigious large-scale, outdoor event at the iconic Angkor Wat in Cambodia. Utilising her operatic pedigree and industry connections developed from her career on the operatic stage, Botsman called upon fellow singers to form an ensemble that combined the voices of seven opera singers and their journey began.

Website
The newly formed ensemble The 7 Sopranos unwittingly became an instant success, quickly followed by further worldwide appearances including performances at the Singapore Light Festival, Singapore Fashion Festival and the Dubai Shopping Festival. In 2013 they signed a recording contract with ABC Music that debuted at No 2 on the Aria Charts. They were named as "Australia's most beautiful voices" by ABC Limelight magazine, the new "Showgirls of Opera" by the Sydney Morning Herald.  
The individual singing pedigree of each of the artists is impressive: performers who are all graduates of Australia's finest universities and conservatories, winners of Australia's most prestigious singing competitions and aspiring and jobbing solo artists from opera companies and orchestras internationally. Individually they are each impressive… collectively as The 7 Sopranos they form a unique ensemble – renowned for their versatility and vocal quality. Their repertoire straddles the divide between opera and mainstream music, creating their own unique fusion of faithful classical traditions and techniques meshed with contemporary music, yet never losing touch with their classical roots. Tarita and The 7 Sopranos work hard for every event and concert to create inspiring and entertaining new tailored made music to suit a variety of different venues and purposes
The 7 Sopranos have toured independently both around Australian performances venues and internationally to New Zealand, Asia and across the Middle East. Worldwide The 7 Sopranos has developed a stellar list of corporate clients. They have performed for Gucci, Sofitel, IBM, Microsoft, Paspaley Pearls, Cartier, IGA, Export, Finance and Insurance Corporation, Team Australia - Bangkok, Hyundai China, Naersi, Clipsal 500, SALT resorts, Rolex - Fiji, Advance Queensland, Tourism Australia- Singapore, Orica, UDIA, Premier's Department - NSW, The Mater Hospital, Sheraton, Lush, Ritz Carlton, Brisbane City Council, City of Sydney, Sealy Orthopedic, RAMS, Raptis group, Raffles Asset Management, Mercedes Benz, Maserati, Local Government of New South Wales, Australian Hospitality Management Awards, Royal Hospital for Women - Brisbane, City Plaza Shopping Centre - Hong Kong, Art Gallery of NSW, Marina Bay Sands – Singapore, Naersi (China), Audi and have appeared regularly on the prestigious Bravo Cruises of the Performing Arts.
They have performed at a significant number of private concerts and festivals including most recently the 2020 Bleach Festival (Gold Coast), Italo-Australian Festival, Mackay Festival, Dubai Festival, Singapore Light Festival, Singapore Fashion Festival, Opera in the Outback, Opera by the Lake, Opera in the Canefields and more recently Opera in the Gardens.  In 2016, hey have also performed the opening concert for Waitaki Arts festival at the Oamaru Opera House in New Zealand.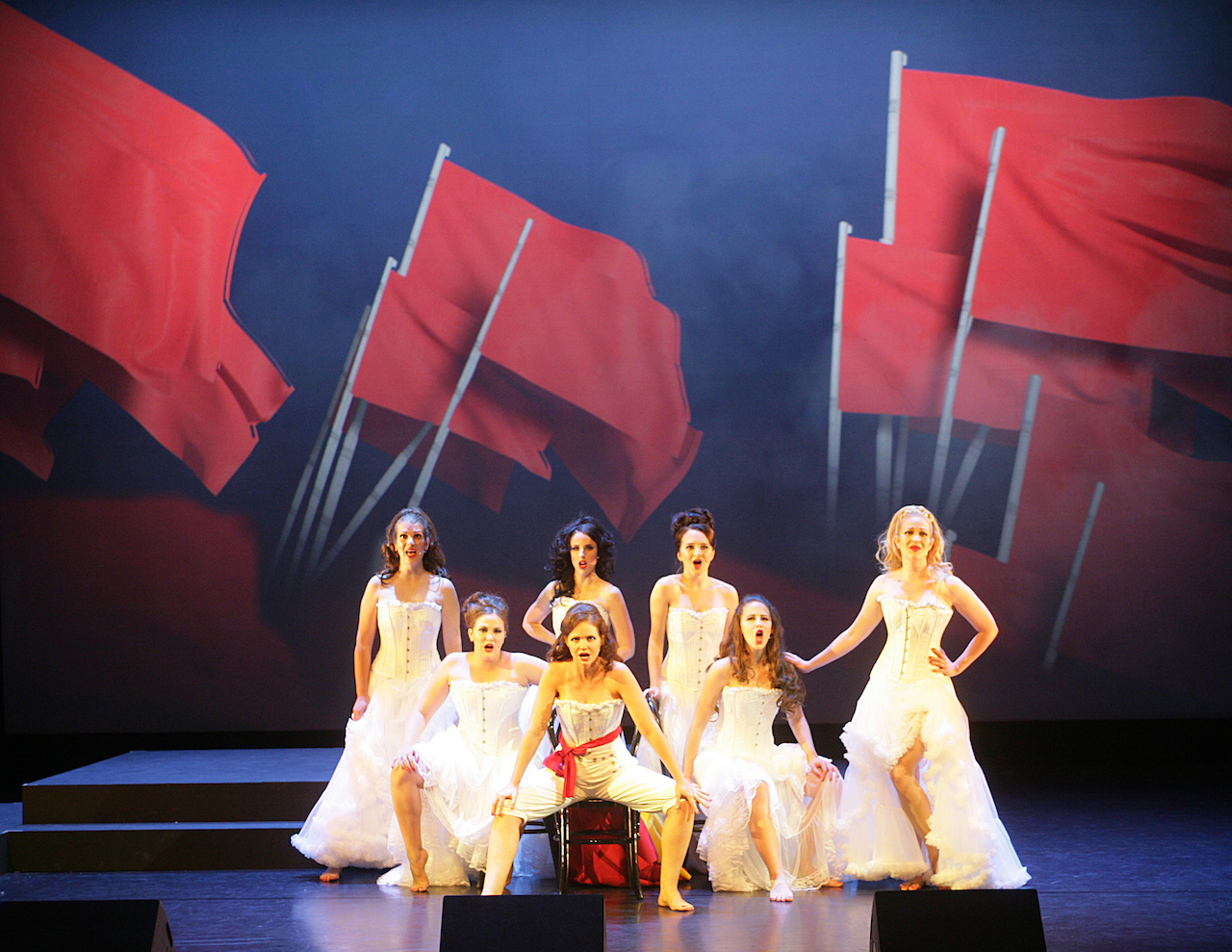 In 2015 The 7 Sopranos released their second album, Popcorn, with Fanfare Records and Sony. The album was a selection of easy-listening, popular classics from the 1950s. Tarita Botsman, the artistic director of the ensemble then wrote and directed a jukebox music called Songs from Stage and Screen based around the repertoire of the album that then toured Australian venues in 2017.  In 2018 and 2019, (and 2021 – COVID depending) Tarita Botsman, The 7 Sopranos and Cre8ion in conjunction with Rotary and Drug Arm Australia have produced and delivered the annual Opera in the Gardens concert in the Mt Cootha Botanic Gardens, raising money for Drug Arm Australia. The 7 Sopranos have worked in conjunction with the producing house Cre8ion as their producing partners since 2015.
In this new COVID world The 7 Sopranos are carefully examining how to create and identify emerging trends for the delivery of innovative, accessible and versatile live music experiences.
TESTIMONIALS AND REVIEWS
"Like 7 sails of the Sydney Opera House – The 7 Sopranos are Australia's greatest voices. They defy all pre-conceived ideas of opera singers. They get my vote – true talent" 

Dawn French
"Beautiful voices and a classic selection of beloved opera tunes" 

Dame Marie Bashir, Former Governer of NSW
"An operatic troupe of international standards - an absolute hit, thank you for launching the new Audi "

Audi, Singapore
"Stunning to the ears and eyes, Australia's The 7 Sopranos are taking the corporate world by storm."
The Courier Mail, Brisbane
"A night of supreme moments."
The Gold Coast Bulletin, 2016
"We don't often get all the partygoers to pay attention to any one single act...but they did for you. Your voices were strong and beautiful and you looked stunning in the dresses you performed in. We couldn't have asked for more."
Peter Howland, Principal
The Edge Creative, Inc, LA, USA