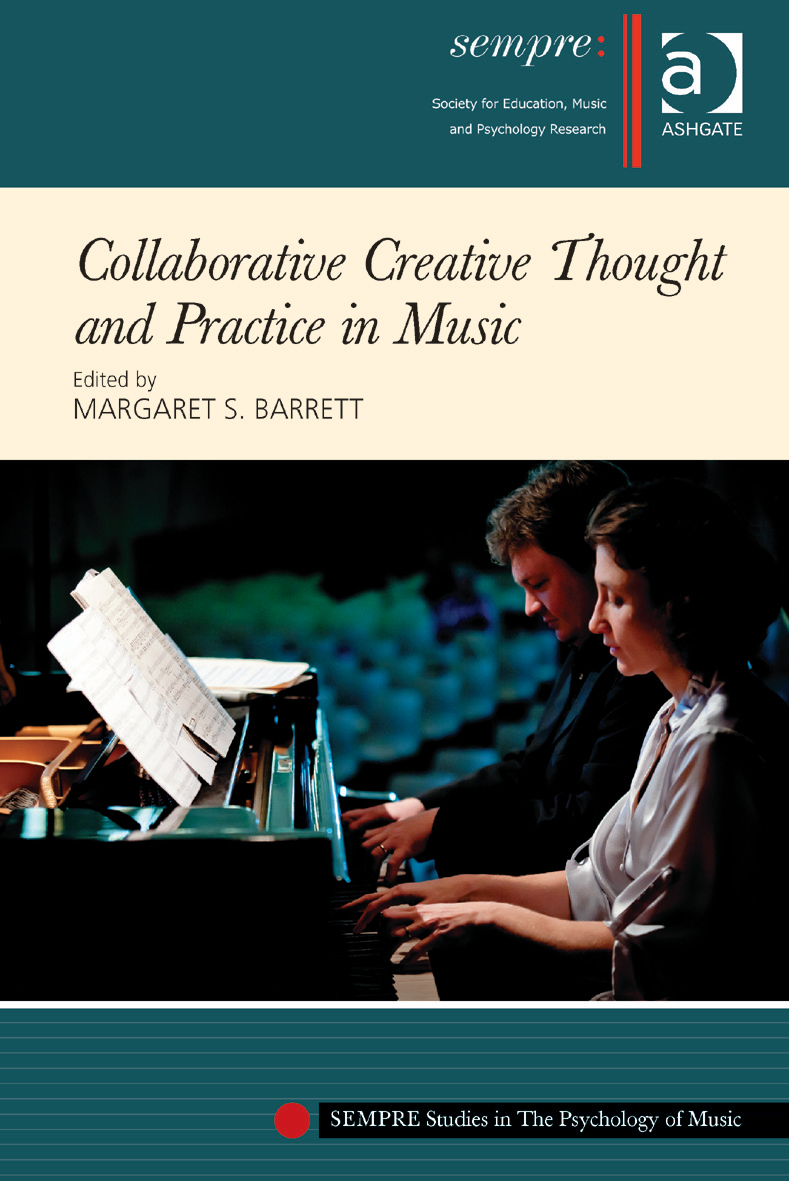 On 10 December 2014, the School of Music held an event to celebrate what has been a very successful year of research for the School. Highlights include:
The publication of the Creative Collaboratorium's first book,Collaborative Creative Thought and Practice in Music, featuring chapter contributions from School staff, RHD students, and international scholars;
The launch of the School's new performance-based research team, the White Halo Ensemble;
Ten RHD completions in 2014, matching in one year the number of completions from 2011 to 2013;
The award of the School's newest ARC Discovery Project, Canonic Techniques and Musical Change from c.1330 to c.1530, with Dr Denis Collins as chief investigator; and
Various other publications by staff and students, including Dr Katie Zhukov's book, Sight-reading for Advanced Pianists.
At the event, attendees enjoyed a demonstration of performance-based research by the Viney-Grinberg Piano Duo (who are featured on the book cover):
This performance creates connections between heritage Australian music (Percy Grainger) and a recently composed Australian work for two pianos and recorded voice (Robert Davidson). It generates new reflective, associative and connotative understandings of specific pieces by Grainger. The performance itself requires versatility through an affinity with traditional forms of musical expression as well as an ability to handle demands specific to contemporary music (such as accompaniment of electronically recorded speaking voice). It bridges gaps between old and new music and reminds listeners that all music was once new.
The performance involves a kind of musical triptych for two pianos, with a new work by Robert Davidson ("Percy") positioned between two works by Percy Grainger ("Horkstow Grange" and "Lost Lady Found"). The three works were intended to form a "meta-composition" in the sense of being heard as a single unit. For this reason they are being submitted as one performance for these awards.
Davidson's work is a "speech melody" composition, where a recorded interview between an American radio show presenter and Percy Grainger takes some interesting turns that reveal much about Grainger's musical psyche. The two pianos outline the pitches and rhythms inflected by the speaking voices, gradually taking over the texture in a flamboyant musical outburst that belies the pliant "sunny and cheerful disposition" the interviewer imposes upon Grainger at the interview's outset.
The performers chose to surround the Davidson with two works by Grainger. The works were deliberately chosen from one of Grainger's most well-known works, "Lincolnshire Posy". These well-known folk song arrangements ostensibly typify the style of music the American interviewer associated with Grainger - yet in this context, new associations emerge.
Lines such as "music is the art of agony," spoken by Grainger in the Davidson, now give the two folk songs a deeper and more intense perspective. Grainger filters the emotional world of the humble, suffering, yet uncomplaining elderly English peasant who originally sang "Horkstow Grange" to him so that it now inhabits a space of such noble humanity that the music seems to expand to the point of pain, heard in the sharp and biting dissonant harmonies at the climax. Similarly, "The Lost Lady Found" takes on new connotative undertones - the unrelenting downbeat hammering of the kitchen cook's large stick takes on an edgy quality reminiscent of some of Grainger's more exploratory personal practices.
This performance therefore seeks to uncover new understandings of Grainger's music as well as bring a new work to life, connecting the two musical utterances in a way that transcends time and place.