UQ School of Music alumnus Oliver She, 27 years old from Brisbane, has won in the 2018 Australian National Piano Award. At the Grand Final on Saturday night, Oliver took out the first prize of $27,000 (plus another prize of the Best performance from the Romantic era). Building upon his third place at the 2016 Australian National Piano Award, he was delighted to triumph amongst such an elite group of pianists.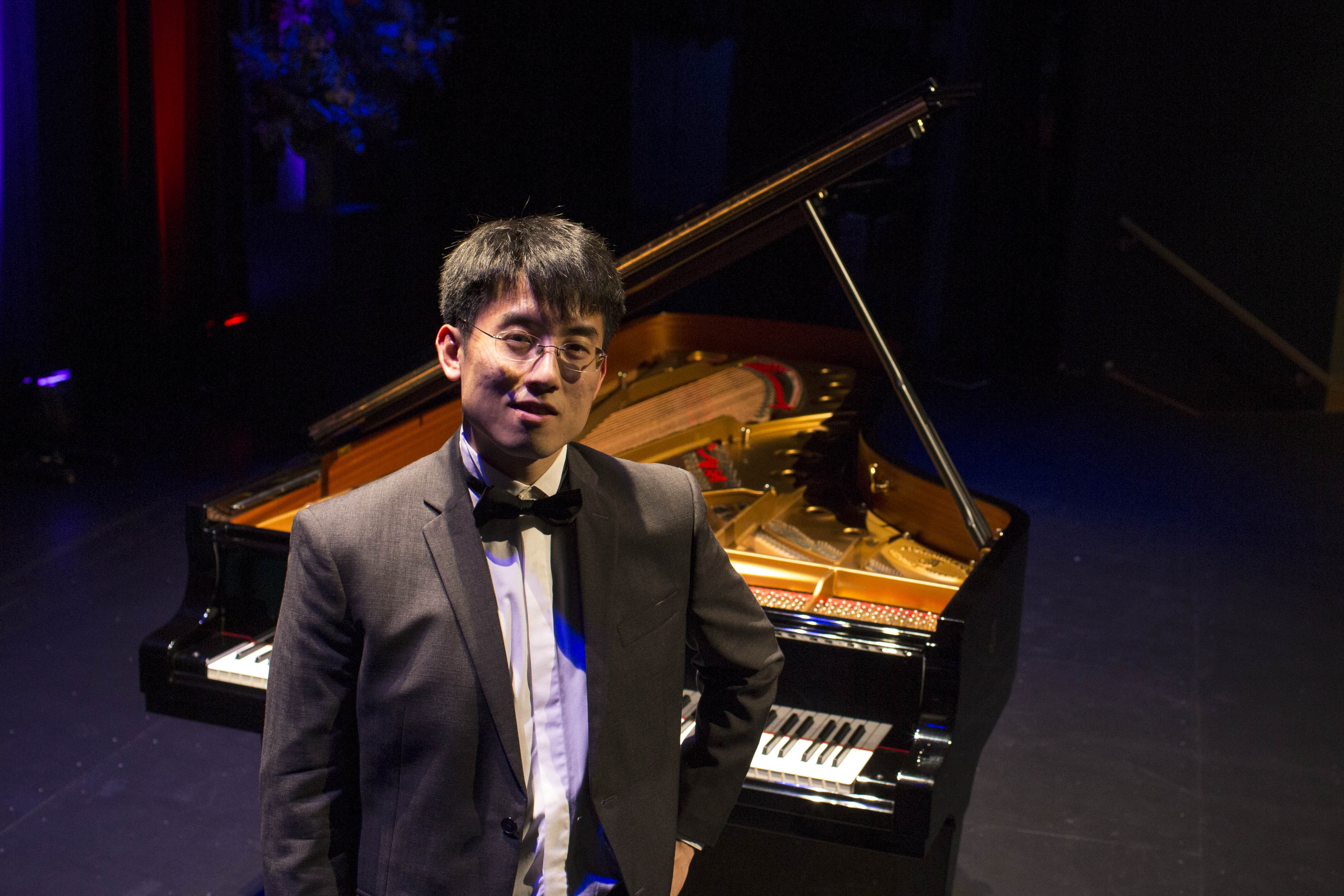 Fourteen of Australia's best classical pianists under the age of 30 descended upon Shepparton Victoria – all performing for a week in the 2018 Australian National Piano Award.  Throughout the week the musicians performed in front of three internationally renowned judges and audiences in this regional town.
Professor Gerard Willems AM from the Sydney Conservatorium of Music announced the winner and said, "The world stops, when magic moments are created on the piano. Our criteria was that the repertoire had to sound fresh, a lot of emotions shed, with love, passion, curiosity and mystery being expressed– the piano had to 'sing' and we heard a lot of that all week by all fourteen musicians."
Second place was awarded to Alexander Yau (22 years) from Sydney and Third place was awarded to James Guan (27 years) from Sydney.
Other prize-getters are listed below however it should be mentioned that James Guan also won the most popular People's Choice prize valued at $5,000.
Adjudicators Lance Coburn, Joanna MacGregor and Gerard Willems were united in their decision of place-getters.  Lance Coburn from the Irish Academy of Music added, "We were looking for a true communicator who transported us to the depths of our souls".
Fourteen pianists came to Shepparton and the sensational music performed on the concert grand Steinway was more than impressive all week.  So much so, that the three jurors - remarked that all contestants should be proud of their presentations.  It had to come down to determining the ultimate winner on Saturday evening and the allocation of prizes is as follows: