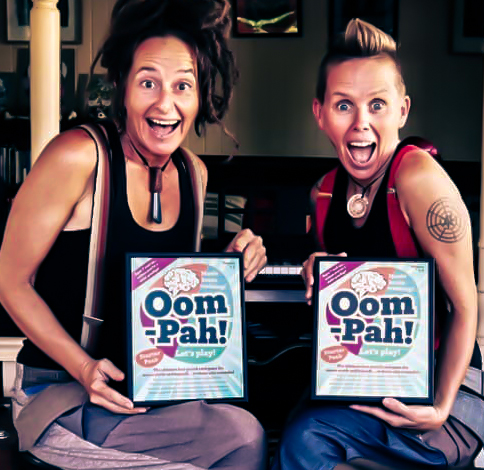 UQ music graduate Olivia Cosham (Music/Psychology) has co-created the new card game Oom-Pah! - a venture aimed at helping people learn and practice music theory in a fun, addictive and fast paced fashion. By adapting unique learning tools, the game caters for participants of all levels, including professional musicians. Olivia's goal for Oom-Pah! is no less than to revolutionise the way music theory is taught in schools and mainstream education. Due to the overwhelming intereset in Oom-Pah's potential, Olivia and her colleagues decided to standardise its release to include over 1,700 different game options.
The initiative will be launched in late March through a Kickstarter campaign via Olivia's organisation The Joy Dispensary that offers creative arts programs and interactive/educational performances to a range of different populations. Drawing on research in neuroplasticity, The Joy Dispensary combines enjoyable brain training techniques with music, rhythm, dance, play and mindfulness. In 2018 they began recording a sound meditation album and initiating a global collaborative project aiming to create a music/dance video. These enterprises will form the basis of Olivia's honours thesis that aims to measure the positive effects of collaborative creativity and communtiy engagement on empathic social cohesion and general wellbeing.
In 2019 Olivia will be tutoring in Music Psychology in conjuction with co-facilitating weekly drumming workshops for disability groups, and performing with her all women percussion ensemble, BeatsEclectic.