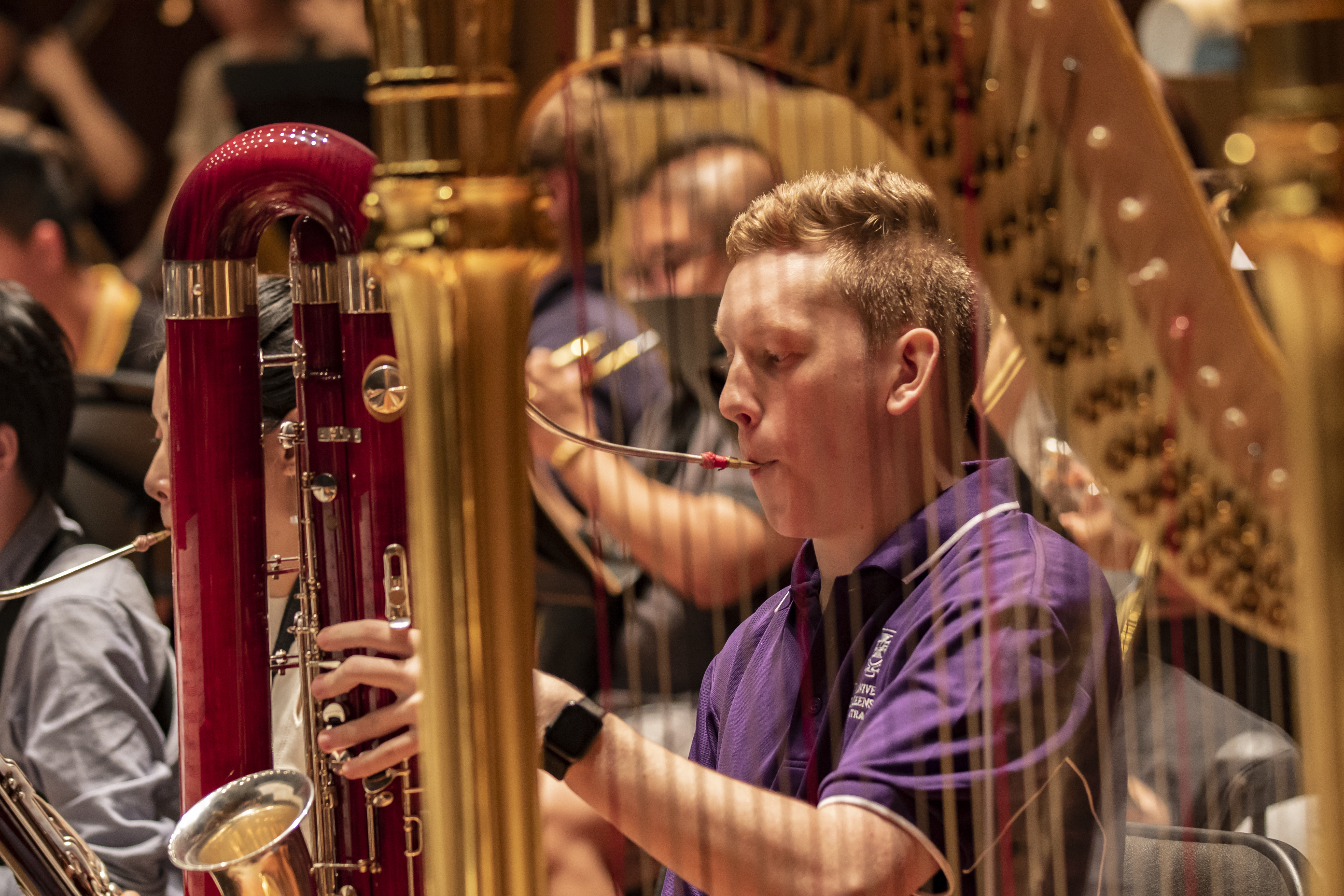 A cohort of elite musicians from The University of Queensland School of Music travelled to China in August to collaborate with the Xi'an Symphony Orchestra (XSO) under the baton of Dane Lam, an alumnus of the School. After graduating from UQ's Bachelor of Music (Honours) program in 2006, Dane was appointed as the XSO's Chief Conductor.
Touring to Xi'an gave students the opportunity to experience an international professional performance opportunity while being immersed in an intensive cultural engagement. The UQ performers worked alongside professional Chinese musicians in a week long intensive rehearsal schedule that culminated in a major concert of the 2019 Xi'an Symphony Orchestra's season.
The orchestra was led by UQ Associate Professor Adam Chalabi, who acted as the Concert Master. Head of School Professor Liam Viney and piano fellow Dr Anna Grinberg were the soloists for W.A. Mozart's Concerto for Two Pianos and Orchestra.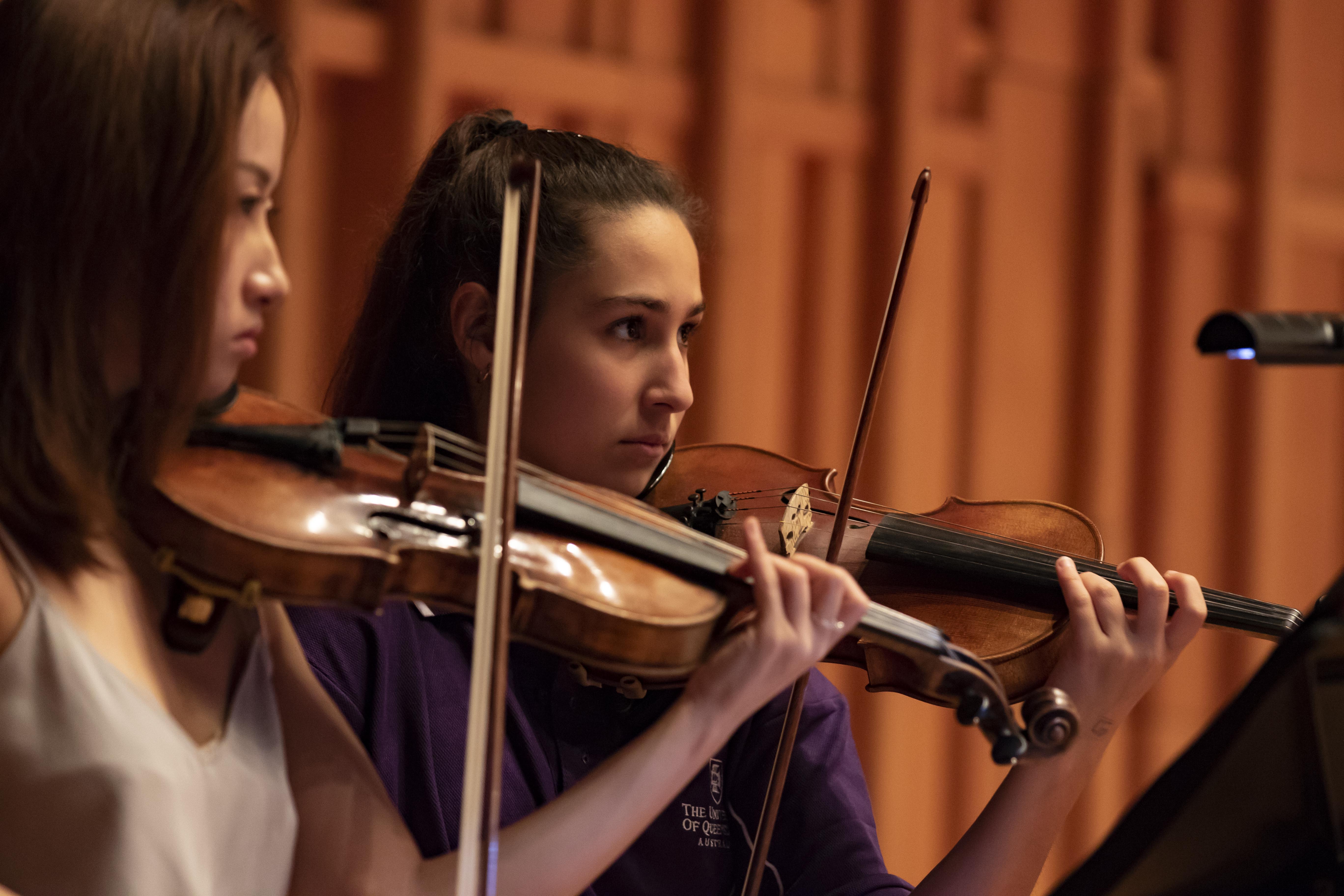 The sold-out performance took place in one of Xi'an's premiere cultural venues, the Xi'an Concert Hall. UQ students in collaboration with the Xi'an Symphony Orchestra were integral to the success of the Xi'an Symphony Orchestra's performance of Mahler's 6th Symphony.
In attendance at the performance were distinguished individuals, including Zhao Jiping, Honorary Chairman of the Chinese Musicians' Association, Chairman of the China Federation of Literary and Art Circles – Shaanxi Chapter, Deputy to the 11th and 12th National People's Congress and a member of the presidium, Deputy to the 13th National People's Congress, and holder of the accolade 'a Professional with Outstanding Contribution to the Country'.