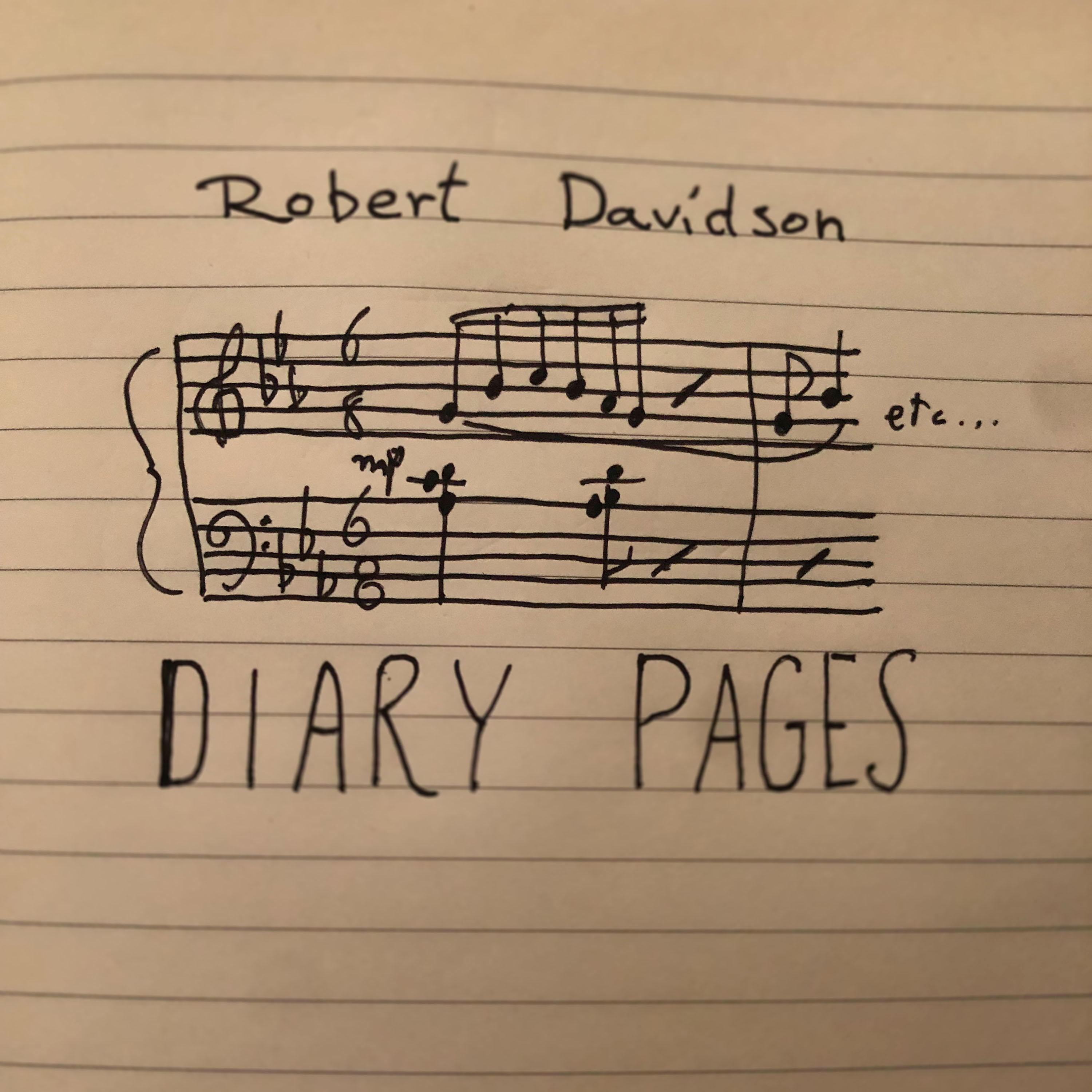 The School of Music's composition specialist Dr Robert Davidson has released his first solo piano album, "Diary pages", that comprises of 17 of his piano works, played by the composer.
Melody, in a direct, plainspoken sense, has gained new prominence in much recent "contemporary classical" composition, and Dr Davidson's collection highlights lyricism as its key ingredient.
"The focus is on intimate, contemplative, private moments, which have been composed in a way comparable to keeping a daily diary, or to the old-fashioned and sadly missed habit of writing handwritten letters to loved ones" said Dr Davidson. "Many were composed during periods of isolation brought about by COVID-19 lockdowns. There is a sense of seeking for solace in troubled times, and finding rest in the expressiveness of melody." 
Robert remarked, "A large number of the compositions are portrayals of and/or dedications to people, most prominently my daughter Julia. Others look back to childhood memories, such as "Music lesson", in which my first known composition, a short melody, is presented, developed and spun into a fantasia, based on an imagined jam session between myself as an adult and as an 8-year-old, when I composed the melody."
The final track is an etude composed at age 22 which Davidson recently discovered while digitising a box of unlabelled cassettes.
Listen to Dr Davidson's new album on: