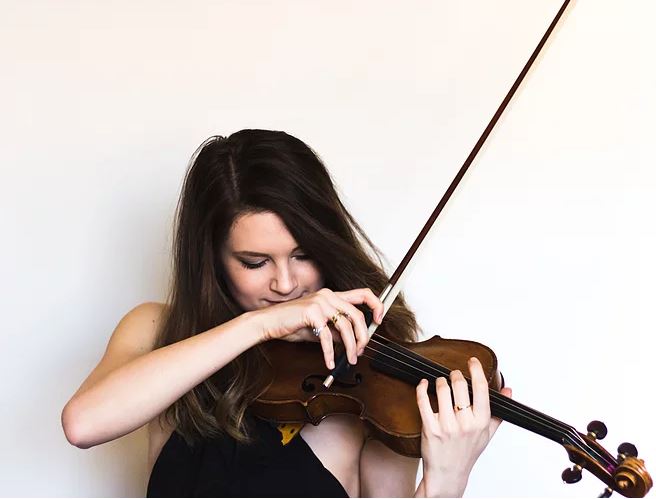 Past UQ School of Music student Courtenay Cleary has had a brush with royalty, performing for Her Majesty the Queen of England and His Royal Highness the Duke of Edinburgh during the annual Commonwealth Service at Westminster Abbey broadcast live on the BBC.
The exciting opportunity to perform came through the Royal Academy of Music in London where Courtenay is currently studying on a full tuition scholarship.
"The UQ School of Music was a friendly and nurturing environment for me while the great number of academic and performance opportunities helped prepare me for the profession. My teacher, Patricia Pollett, helped me develop the technical proficiency and musical expression which has got me to where I am today," said Courtenay. 
Since studying at UQ under Professor Patricia Pollett where she was awarded a Sleath String Scholarship and was a winner of the Sid Paige & Musica Viva/4MBS Chamber Music Prize, Courtenay's career path has taken her ever higher in the classical music world.
"We are so proud of everything that Courtenay has achieved. Her dedication and drive were already remarkable during her time with us at UQ and it is wonderful to see how far they have taken her," said Courtenay's teacher and mentor, Professor Patricia Pollett.
During her time at the Australian National Academy of Music, she performed with the Australian Chamber Orchestra and was the concertmaster of the Australian Youth Orchestra, before winning casual positions with the Melbourne Symphony Orchestra and Orchestra Victoria.
Since moving to London, Courtenay has performed with the Birmingham Royal Ballet Sinfonia and gave a solo recital at the famous Regent Hall.