It is with great sadness that we learned of the passing of composer Colin Brumby on January 3 2018 at the age of 84. Colin's association with The University of Queensland began in 1964 and continued well after his retirement in 1998. Along with Philip Bračanin, he was one of the earliest Queensland composers to achieve an international reputation.
Born in Melbourne in 1933, Colin's interest in music flowered early in the local church choir but a lack of formal musical education drove him to teach himself composition. The Melbourne Symphony Orchestra gave the first professional performance of his music in 1954 with the premiere of Romance for oboe and strings.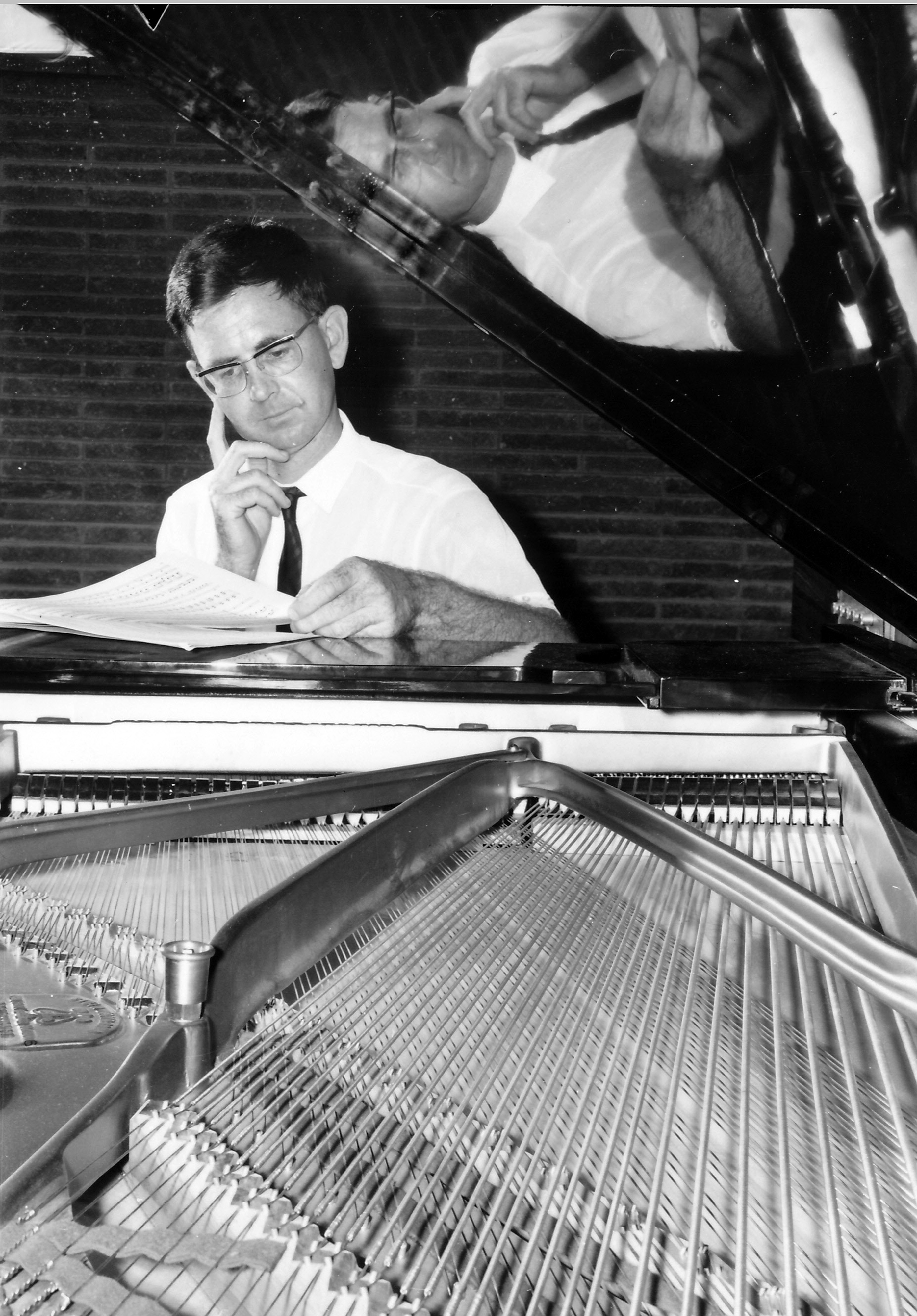 Colin's association with UQ dates back to his 1964 return to Brisbane, when he was offered a lectureship at the School of Music by Head of Department Hugh Brandon. Only three years later, Sir Fred Schonell promoted him to Senior Lecturer, the youngest to be appointed at the time.
After graduating from the School of School Music in Melbourne in 1957 and working as a junior lecturer at the Brisbane Teachers Training College, Colin travelled to Spain on a Spanish government scholarship to study composition with Philipp Jarnach in Santiago de Compostela where he met Australian guitarist John Williams who encouraged him to study in London.

Taking Williams' advice, he studied under leading British composer Alexander Goehr while supporting himself as Head of Music at Greenford Grammar School. It was under Goehr that his explorations of atonal and serial compositions flourished, with the critically acclaimed major 12-tone orchestra work Fibonacci Variations receiving its premiere with the Adelaide Symphony Orchestra in 1964.
While on study leave, Colin completed his PhD at Melbourne University and then travelled to Rome in 1972 to study under Franco Evangelisti, resulting in the 12-tone work Player Chooses, the performance of which provided the impetus to move away from the 12-tone style.
Recently, he recalled to Anni Heino, "I had spent nine months composing a work [Player Chooses], which lasted about nine minutes, and which I was unable to recognise! It was then I decided that this latter style was an attempt to raise gibberish to art form. When I said so publicly, I knew that it would earn me few friends amongst the composing fraternity, but many amongst the music loving public - and this indeed has proved to be the case."
From the 1970s onward, Brumby focused his attention on composing music that communicated to a wider public, and that was often designed to be accessible for amateur performers. He contributed a generous repertoire of music for children, including many operas and other stage works. He composed many concerti for virtuoso friends, including a well-loved viola concerto for Patricia Pollett, who recalls:
"Colin was on staff for the first years of my tenure at UQ and wrote a Viola Concerto for me which is still played regularly on ABC Classic FM. He was an unashamed Italophile, this love and appreciation of Italian culture also apparent in his own music. The Viola Concerto, known as Tre Aspetti di Roma, warmly depicts three scenes from the Eternal City. Colin and Jenny (Dawson his wife) were keen travellers; I used to get my viola students to house-sit for them. You could often tell he'd been away by the exotic shirts he proudly wore on his return."
Current UQ Senior Lecturer in Composition, Dr Robert Davidson, fondly recalls studying with Colin.
"He encouraged me to perform my own music and organise ensembles. This gave the lessons a very practical quality, as we were all engaged in solving real problems for music about to be rehearsed, performed and listened to by people, rather than just putting dots on paper. It also led to me creating ensembles, which I've been doing ever since, culminating in Topology."
"Colin was very diligent in attending all my performances and gave very helpful and incisive feedback, not only on the compositions but also the performance, presentation and overall communication. His focus was always on melodic flow and phrasing, on finding the best pacing for the ideas, and on making sure every sound in the music was honed to be just right for its context. These priorities have remained for me in the three decades since graduating.​"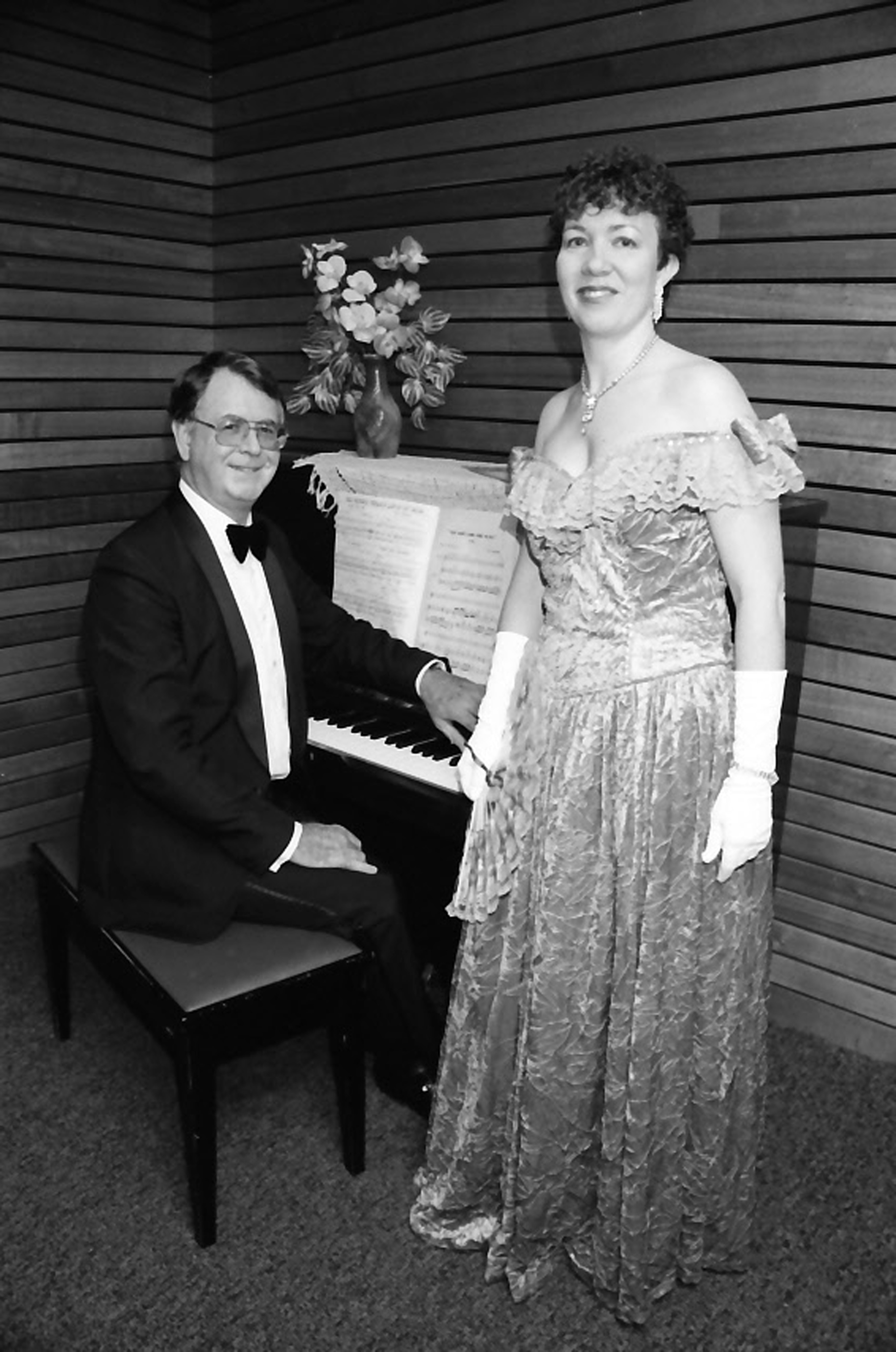 Colin directed the Queensland University Musical Society choir from 1965-6 and 1978-86, often conducting his wife Jenny Dawson, UQ music alumna and QUMS president in the early 70s, who performed as a soprano soloist. So loved was Colin and his compositions by QUMS that when his death was announced, past members rang each other, singing his piece Charlie Bubble's Book of Hours. This piece was performed many times by QUMS, notably with the Queensland Symphony Orchestra in 1970 with the composer himself at the helm.
After being appointed a Senior Lecturer in 1967, Colin was promoted to Reader (now Associate Professor), and also served as the Head of the Music Department from 1976-8. Colin also served as the Musical Director for various ensembles around Australia, including the fledgling Queensland Opera Company, composing a series of 20-minute operettas that delighted audiences of over 70,000 children a year nationally. In 1981, Colin was awarded an Advance Australia Award for service to music.
Colin made many of his published and unpublished sacred vocal works freely available to churches around the world, an act typical of his kind and generous character. His service to The University of Queensland through his lecturing and his work with QUMS has created a legacy passed on to hundreds of music students, including well-known composers Stephen Cronin, Andrew Schultz and of course, our own Robert Davidson. His compositions continue to be played live and on radio in Australia and around the world.
Colin is survived by his wife, Jenny Dawson.