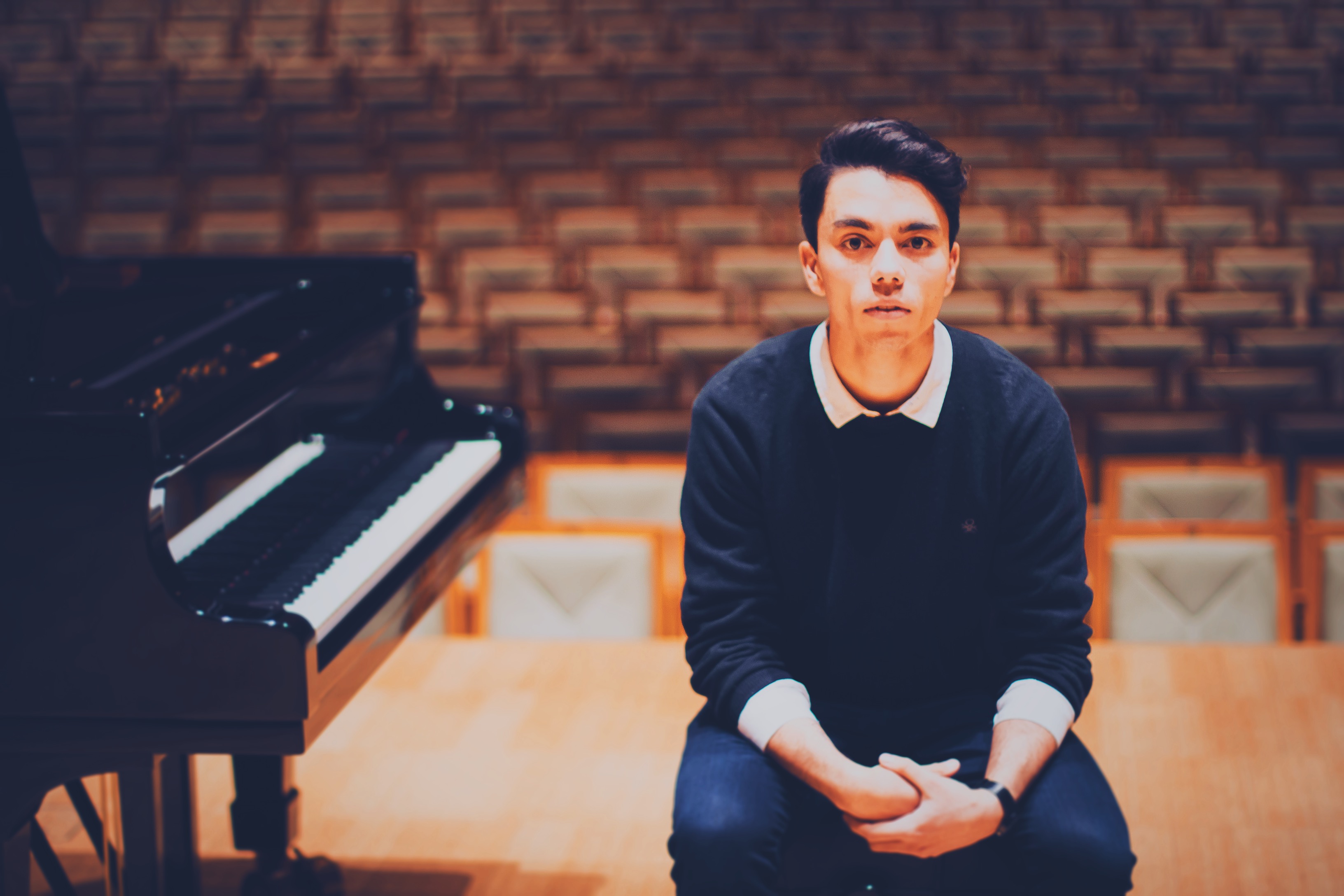 UQ Alumnus Connor D'Netto returns to Australia for his 2018 debut tour with American Cellist Ben Baker. Their collaboration We Are Breathing explores electroacoustic possibilites - capturing sounds unconstrained by genre or style while combining cello and electronics. Ben and Connors' backgrounds in contemporary classical music, electronica, alt rock, folk music and improvisation blends together to create a rich, complexly layered and detailed sonic pallet - projecting a highly emotive aesthetic. 

In August, We Are Breathing performs in four unique concerts along the east coast of Australia. Starting in Connor's hometown of Brisbane, they are hosting an immersive night in the depths of Spring Hill Reservoir, combining virtuosic live performances, surround-sound electronics and dazzling visuals, alongside sets by two of Brisbane's most exciting contemporary classical artists, Kieran Welch and Loni Fitzpatrick.

For their second show, also in Brisbane, We Are Breathing teams up with local percussionist Caleb Colledge for an all-improv show of electroacoustic lushness as part of local series Made Now Music. In Melbourne, they will play an intimate show at the Hare Hole in Fitzroy, joined by local experimental electronics and percussion duo No Compliments, Allison Wright and Madi Chwasta.
For their final appearance they will join the line up of Extended Play, a new festival of new music presented by City Recital Hall in Sydney, alongside of the likes of the Bang On A Can All Stars, Topology and Ensemble Offspring.

"We're so excited to be playing on such an awesome line up at Extended Play," says Ben. "To get to play in a festival on the same bill as some of our musical heroes, and in our very first series of gigs, is a dream come true."

The pair met in July 2017 at the Massachusetts Museum of Contemporary Art, where they were both artists in residence as part of Bang On A Can's annual Summer Festival.

"We had the opportunity to collaborate on a number projects during our time at the festival, notably Ben performing my cello sonata 'Traces' in a lunchtime concert," says Connor. "We discovered that we had a lot of shared interests in music, art, our goals and as people,
quickly becoming close friends and intent on collaborating more closely into the future." "Not only did we discover we had a lot in common, but that we also had very diverse musical backgrounds," says Ben.

"Not only is Connor a composer, but he has been performing all his life, and is also deeply interested in electronic music. Myself, though I am a classically trained cellist, I've been improvising, playing folk music and experimenting in a lot of different genres for most of my life."

"We Are Breathing brings this all together, our diverse backgrounds, interests and influences, collaboratively composing and performing all the music as a duo," says Connor. Tickets to We Are Breathing's Australian shows are available now.