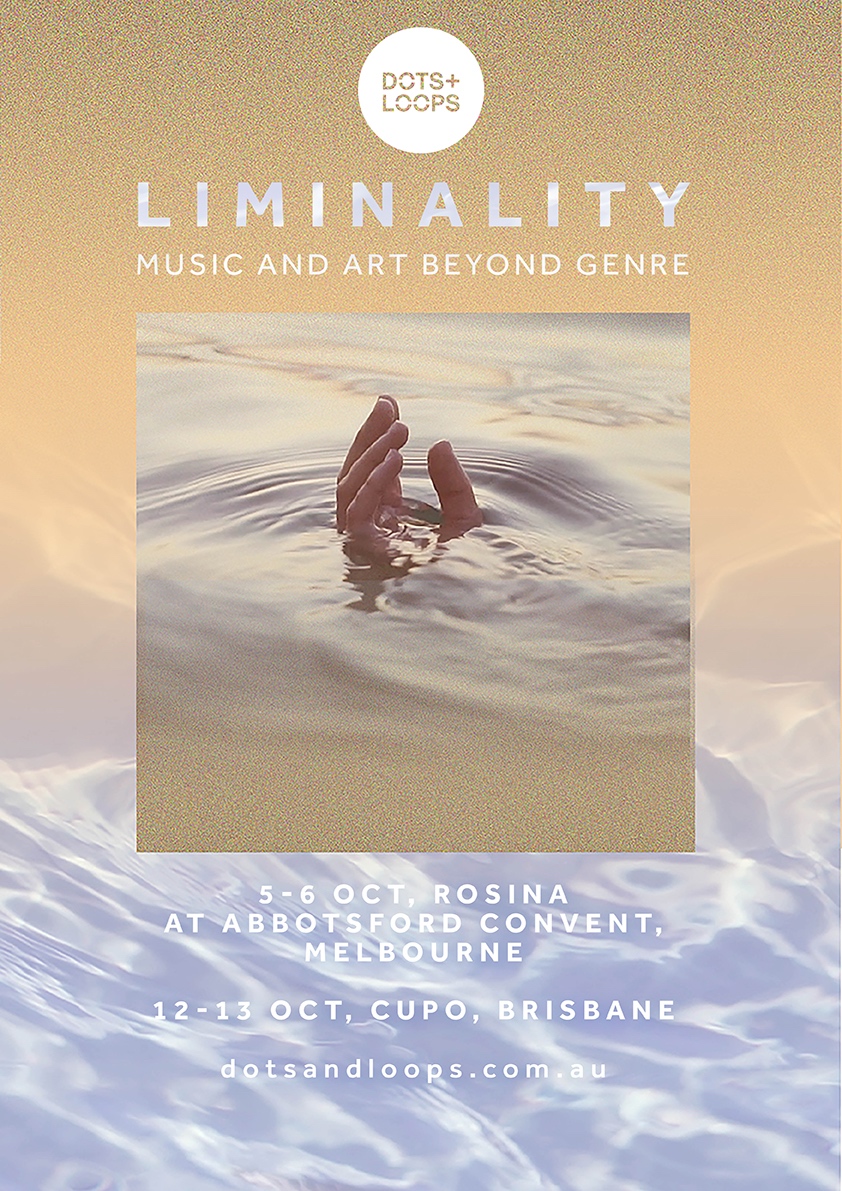 UQ School of Music Graduate Kieran Welch has relaunched Dots+Loops as a partnership with the incredible Allison Wright as co-Artistic Director and Producer, and Megan Steller as our Director of Education Programs and Marketing. And to celebrate, they're putting on a two-day festival in both Melbourne (5-6 Oct) and Brisbane (12-13 Oct) called Liminality!
Liminality features cutting-edge international talent including Dutch saxophonist Tom Sanderman and composer/performer Brechtje, joining with some of Australia's most exciting genre-defying performers, to present music by Philip Glass, Brechtje and the Australian premiere of Kate Moore's thrilling electric quartet "Fatal Strangers". Thier headline new local commission features Elliott Hughes, Tilman Robinson, comp.artmental and Allison Wright combining to present the world premiere of "Augmented Trumpet", an immersive live multidisciplinary experience. And if that wasn't enough, there are numerous free community workshops curated by Megan Steller, as well as a unique performance fellowship program for Australia's next generation of adventurous performers (already confirmed to include a number of current and past UQ SoM students!).
You can read a recent interview with Allison and I chatting about our new collaboration at http://rehearsalmagazine.com/articles/musical-partners-kieran-welch-and-allison-wright, and find more about the festival itself at dotsandloops.com.au/liminality.
Dot's and Loops is currently in the midst of an Australian Cultural Fund campaign to raise the final $10,000 we need to make the festival happen. The main campaign page is at https://australianculturalfund.org.au/projects/liminality-festival/. Follow the link to donate and help a great cause!