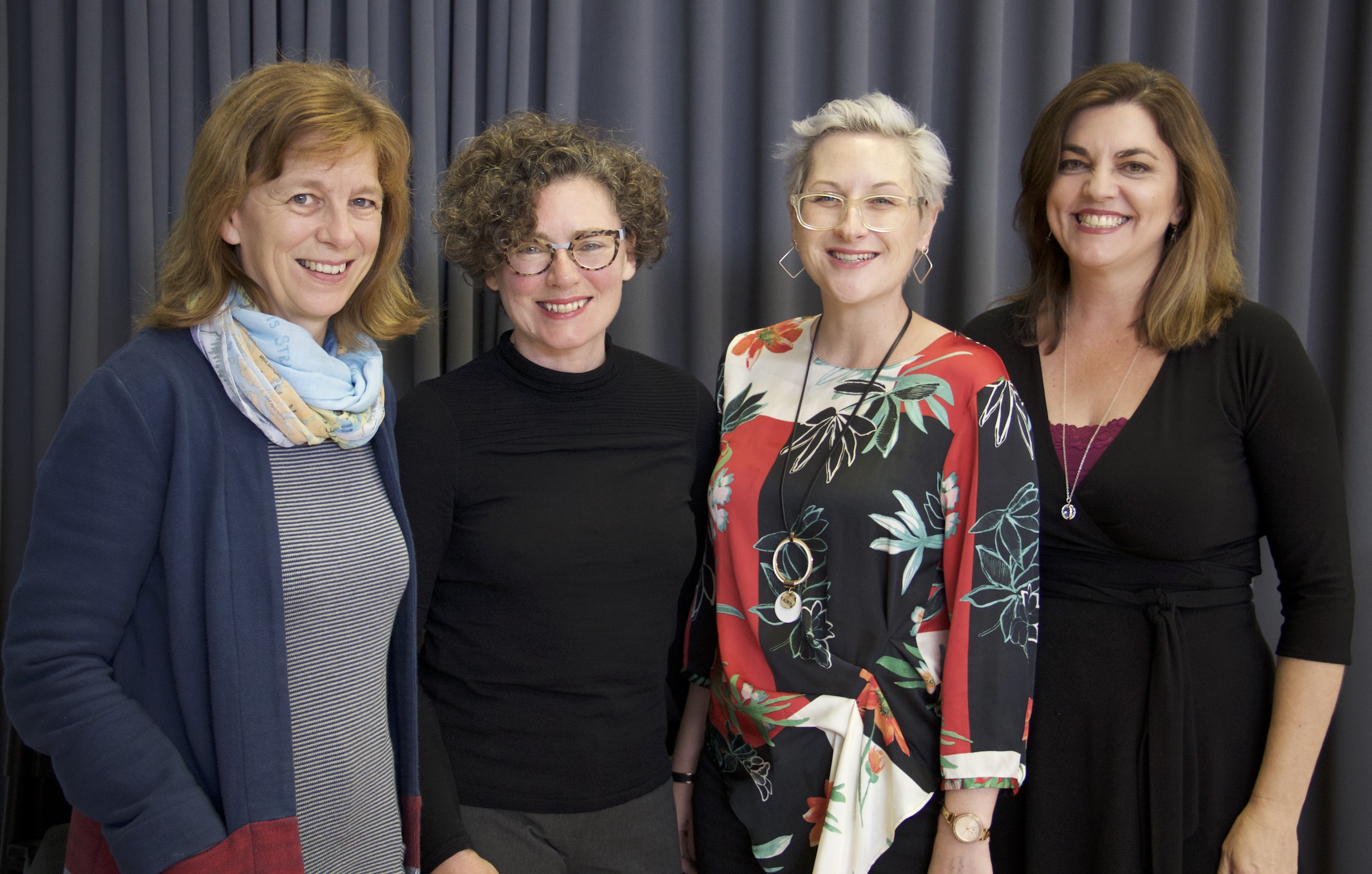 Following the successful outcome of a Canada Connections Grant to the Social Sciences and Humanities Research Council (Canada), Profs Andrea Creech (Univeriste de Laval) and Margaret Barrett (UQ) convened the first global seminar on Music Across the Lifecourse at Laval University in September 2018. Attended by 22 expert delegates from  Asia, Australia, Europe, North America and  the UK the seminar explored the following themes:
Definitions of the 'musical life course';
Affordances, constraints, and challenges in the musical life course;
Theoretical frameworks for understanding those affordances and challenges within multicultural contexts, focusing specifically on the notions of quality of life, agency, and sense of coherence in life experience;
Methodological paradigms; and
Partnerships and policy implications for the advancement of knowledge concerned with the musical life course.
Over three days (September 19 – 21) invited delegates presented reports of new research, identified gaps in current understandings, networked, and formed working groups to carry forward the ideas generated. UQ was well-represented with Prof Barrett joined by two former doctoral colleagues Dr Vicky Abad and Dr Libby Flynn, each presenting on their recently completed PhDs. In work arising from the seminar Dr Abad will lead a working party on "Workforce development for music across the lifecourse" with Dr Maria Varvargiou of the University of Canterbury (UK). Prof Barrett and Dr Flynn will lead a working party on "Intergenerational theory and practice for music across the life-span" with colleagues from Canada. Forthcoming outputs include special issues of eminent journals Psychology of Music and the International Journal of Community Music. Dr Abad described the experience as "an exciting opportunity to discuss music and it's place in the life course, including better understanding and supporting the role of the professional to facilitate meaningful musical moments and change in people's lives." For Dr Flynn, "the seminar was an opportunity to engage in dialogue and as a result, form interdisciplinary collaborations that draws on the translational capacity of our work, both with and within music, to foster meaning and change in people's lives." The UQ team looks forward to hosting colleagues from the global network at UQ and expanding UQ's involvement in the project.