Senior academic in composition and director of research Robert Davidson premiers a his new composition Stalin's Piano at the Classical:Next festival in Rotterdam, Netherlands.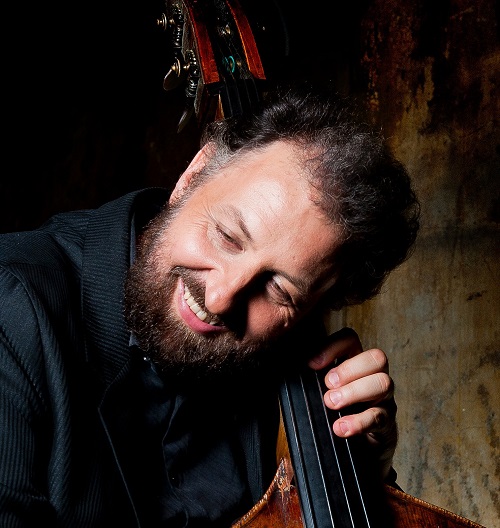 In Stalin's Piano Davidson juxtaposes "voice portraits" of artists and politicians. Voice portraits are documentary audio and video material containing the speech of individuals, accompanied in such a way as to enhance perception of the musical qualities in the spoken intonation, without altering or pitch-shifting the audio. The result is the sonic allusion that makes it seem as if the people within the voice portraits are singing, though they are simply using their natural voices.
Davidson features the voices of Brecht, Goebbels, Mann, Sontag, Michelle Obama, Donald Trump, JFK, Le Corbusier, Frank Lloyd Wright, E.E. Cummings, Gillard, Malouf, Arthur Boyd, Jackson Pollock, Ai Wei Wei, Mao, and of course Stalin, and especially the pianist who defied him - the extraordinary Maria Yudina.
The composition has been performed by Sonya Lifschitz around Australia at MONA in Hobart, City Recital Hall in Sydney, Adelaide Festival, Brisbane Festival, Port Fairy Festival, Paramatta's Riverside Theatre, the upcoming Melbourne Festival and Ten Days on the Island after being premiered at the National Gallery for the Canberra International Music Festival. Davidson has now been invited to showcase the work at the premiere classical music market, Classical:Next, to seek further opportunities for international performances. 
Robert is a prolific composer, bassist, lecturer and founder and artistic director of Topology, the ensemble-in-residence at the Brisbane Powerhouse and a Key Organisation funded by the Australia Council. Robert's compositions are regularly performed, recorded and broadcast around the world. All of Australia's professional orchestras and many leading soloists and ensembles have commissioned and performed his works. He has received many commissions for major works from festivals including the Qld Music Festival, Brisbane Festival, Sydney Festival, Olympics Arts Festival, Canberra International Music Festival and many others. With Topology he has released twelve albums and a DVD. He has collaborated widely, with artists including Geoffrey Rush, The Brodsky Quartet, The Kransky Sisters, Gerry Connolly, Kate Miller-Heidke, Katie Noonan, Ed Kuepper, the Southern Cross Soloists, Trichotomy and The Australian Voices.