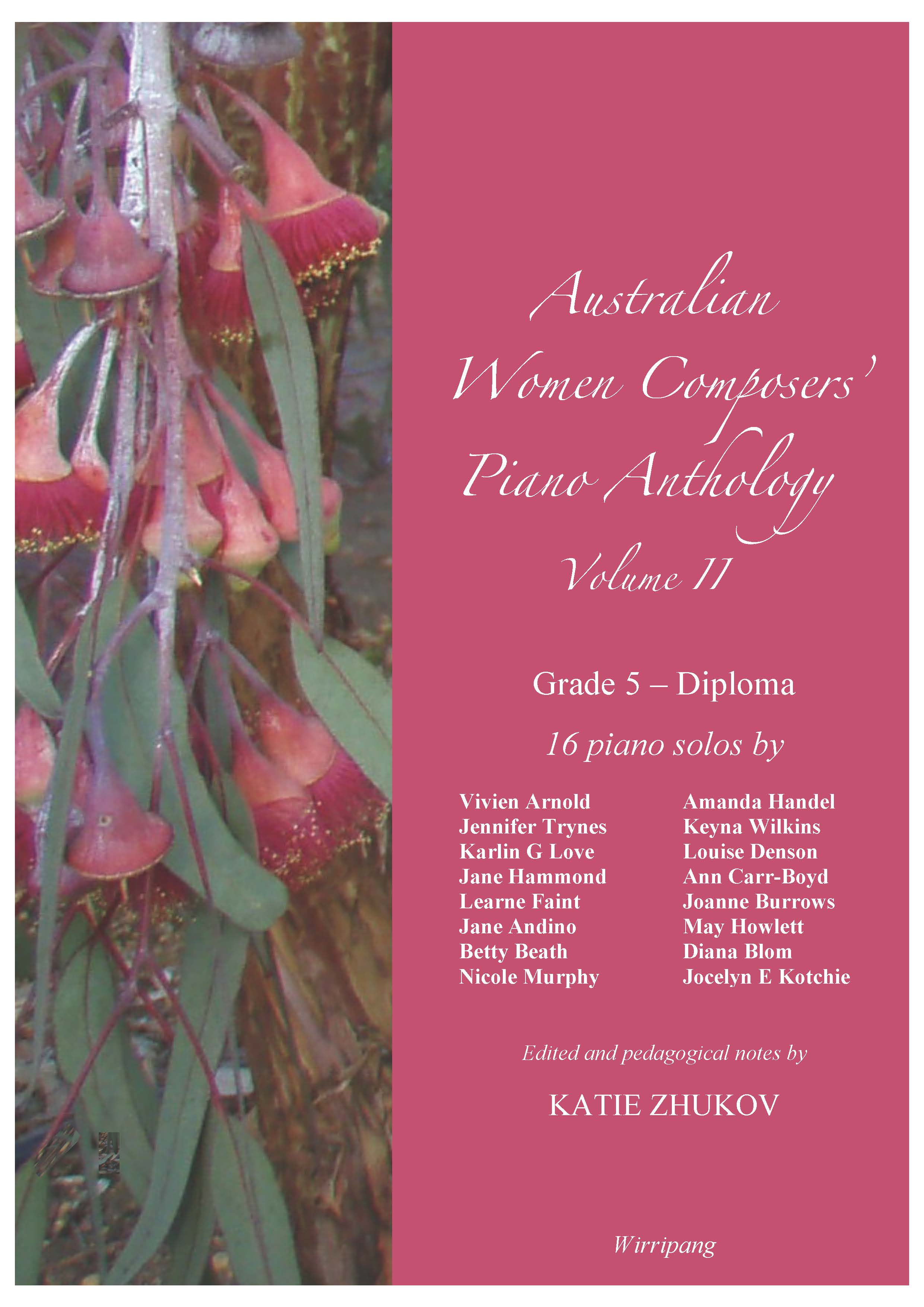 Dr Katie Zhukov has released an anthology of compositions by Australian female composers. The Australian Women Composers' Anthology volume II, a companion to an earlier volume, was launched during the 2019 Australasian Piano Pedagogy Conference that took place from the 8–12 July at the University of Queensland in 2019.
This volume contains 16 works from intermediate (Grade 5) to advanced (Diploma) level and a CD of all the works. The pieces vary in style from Romantic to contemporary, neo-classical, and jazz-influenced idioms. Each work is accompanied by the composer's biography, composers' comments and pedagogical advice. The grading will assist teachers is choosing repertoire of appropriate difficulty for study and as extra lists for examinations.
Zhukov's commissioning new work from established and emerging composers is providing an opportunity for women's voices to be heard in the Australian classical music arena that tends to be dominated by live and recorded performances of music by male composers. Introducing new generations of piano students to music by women composers helps drive the grassroots campaign for gender equality in Australian classical music.
Katie Zhukov has been supporting Australian piano music since 1990s. She has recorded three solo CDs: Ragtime, Dreams and Visions (2008), Six Profiles of Australian Women Composers (2010) and Australian Piano Anthology for the 21st century, volume I (2011). She has also commissioned and edited new Australian pedagogical repertoire: three books of Wirripang Australian Piano Anthology (2011) and Australian Women Composers' Piano Anthology (2015).