Australia's first major symphonic and choral work based on the resistance wars will make its way to the Queensland Performing Arts Centre as part of The University of Queensland Vice-Chancellors Concert Series this October.
Inspired by the largely forgotten Eumeralla Wars, Eumeralla, a war requiem for peace is sung entirely in the ancient dialects of the Gunditjmara people.
Composer and soprano Deborah Cheetham created the profoundly symbolic work which marks a significant step in Australia's journey of reconciliation, amplifying the importance of the nation's shared history.
"Eumeralla powerfully responds to the story of conflict and loss associated with one of the most significant resistance wars fought on this continent between the traditional owners and new arrivals," Ms Cheetham said.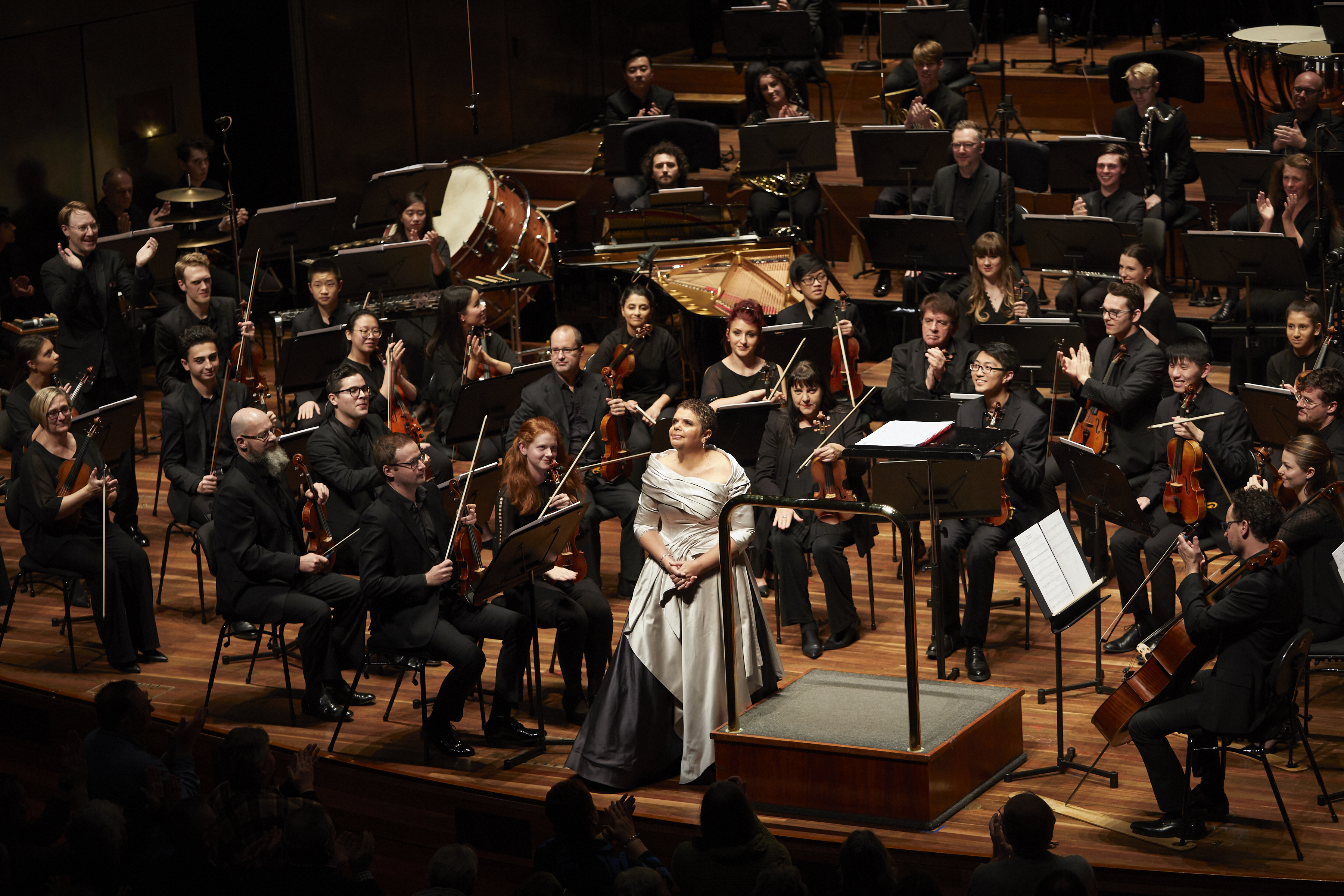 "I was inspired to compose a work designed for non-Indigenous Australians to sing alongside their Indigenous brothers and sisters to commemorate this brutal conflict and speak on behalf of those who fell on both sides."
Premiered by the Melbourne Symphony Orchestra in June, Eumeralla will be presented by UQ's School of Music in partnership with Short Black Opera on 20 October.
Conceived on a grand scale, the concert will showcase UQ Symphony Orchestra, UQ Chorale, soloists Ms Deborah Cheetham, Don Bemrose and UQ music student Talia Garrett-Benson, the Dhungala Children's Choir and Voices of Birralee.
School of Music Head, Professor Liam Viney, said the performance is designed to lead audience and performers alike towards a long overdue declaration of peace. 
"The artistic and cultural value of this work is immense - Eumeralla will create a powerful moment of engagement for those unfamiliar with the history of the resistance wars."
 "Eumeralla also demonstrates music's unique power and potential for contributing to the preservation of Indigenous language," Professor Viney said.
The performance coincides with the United Nation's Year of Indigenous Languages, and marks the 10th birthday of the Dhungala Children's Choir.
Ms Cheetham said unlike other Australian war heroes, those who died in the resistance wars were not acknowledged in contemporary society.
"Eumeralla recognises this important part of shared history and creates a space for a long overdue declaration of peace," she said. 
"Music conveys truth better than any other means, because it taps into something much deeper, and to have non-Indigenous people sing this work is the best way I can think of to help Australia not only know the history, but understand it.
"With its fusion of Western classical tradition and First Nations culture, Eumeralla speaks of resilience and reconciliation, looking hopefully towards a shared future while acknowledging a dark past."
Eumeralla, a war requiem for peace is on Sunday 20 October at 2pm in the Concert Hall, QPAC. Tickets are available from QPAC from Wednesday 7 August.
Pictured above: Deborah Cheetham (Credit: Simon Schluter)
Media: Professor Liam Viney +61 403 706 896, l.viney@uq.edu.au; Deborah Cheetham AO, +61 401 318 020; Kristen Johnston, UQ Communications, k.johnston@uq.edu.au , +61 7 3346 1633, +61 439 187 349.