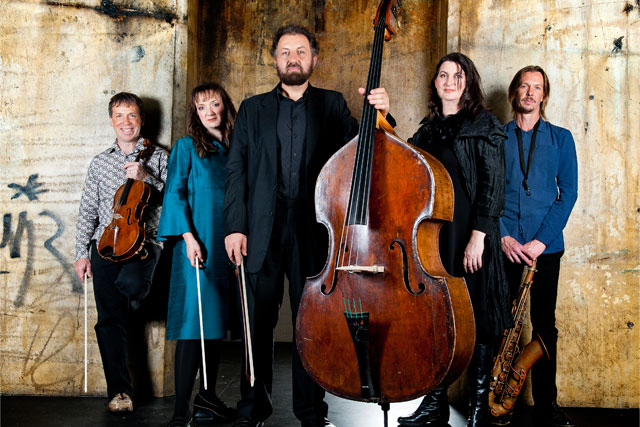 On Wednesday 30th October, UQ affiliated ensemble Topology will perform at the 20th anniversary of the opening of the City Recital Hall in Sydney.
Curated by Australian musician and songwriter Megan Washington, this concert will celebrate the diversity of Australian music and culture. In addition to Topology, Megan will collaborate with renowned artists Electric Fields and Luke Howard to present a classical crossover themed concert.
Australian pop icon Megan Washington is a platinum-selling and ARIA Award-winning Australian musician, releasing I Believe You Liar in 2010 on Universal Records Australia. 
Megan reflected on Robert and Topology in a recent interview, "...We commission him [Robert Davidson] to create a new work especially for this concert that was based on the speeches of Greta Thunberg... I'm really excited about that work because not only is he [Robert] a beautiful composer but I'm particularly interested in her work and it feels really amazing to be able to celebrate..."
Topology are renowned leaders in chamber music in Australia, and have created original compositions since their inception in 1997. Christopher Lawrence from ABC Classic FM described the group as being "...the most creative and important composers of new contemporary classics in Australia today".
Topology are renowned for their collaborations that span across genres and art forms while experimenting with combinations of musical genres and theatrical staging. They have worked with the likes of Grant Collins, the Brodsky Quartet, the Southern Cross Soloists, Terry Riley, Speak Percussion, Expressions Dance Company, Heidi Duckler Dance Theatre, Jody Oberfelder, Kate Miller-Heidke, Katie Noonan, the Kransky Sisters, Gerry Connolly and William Barton.