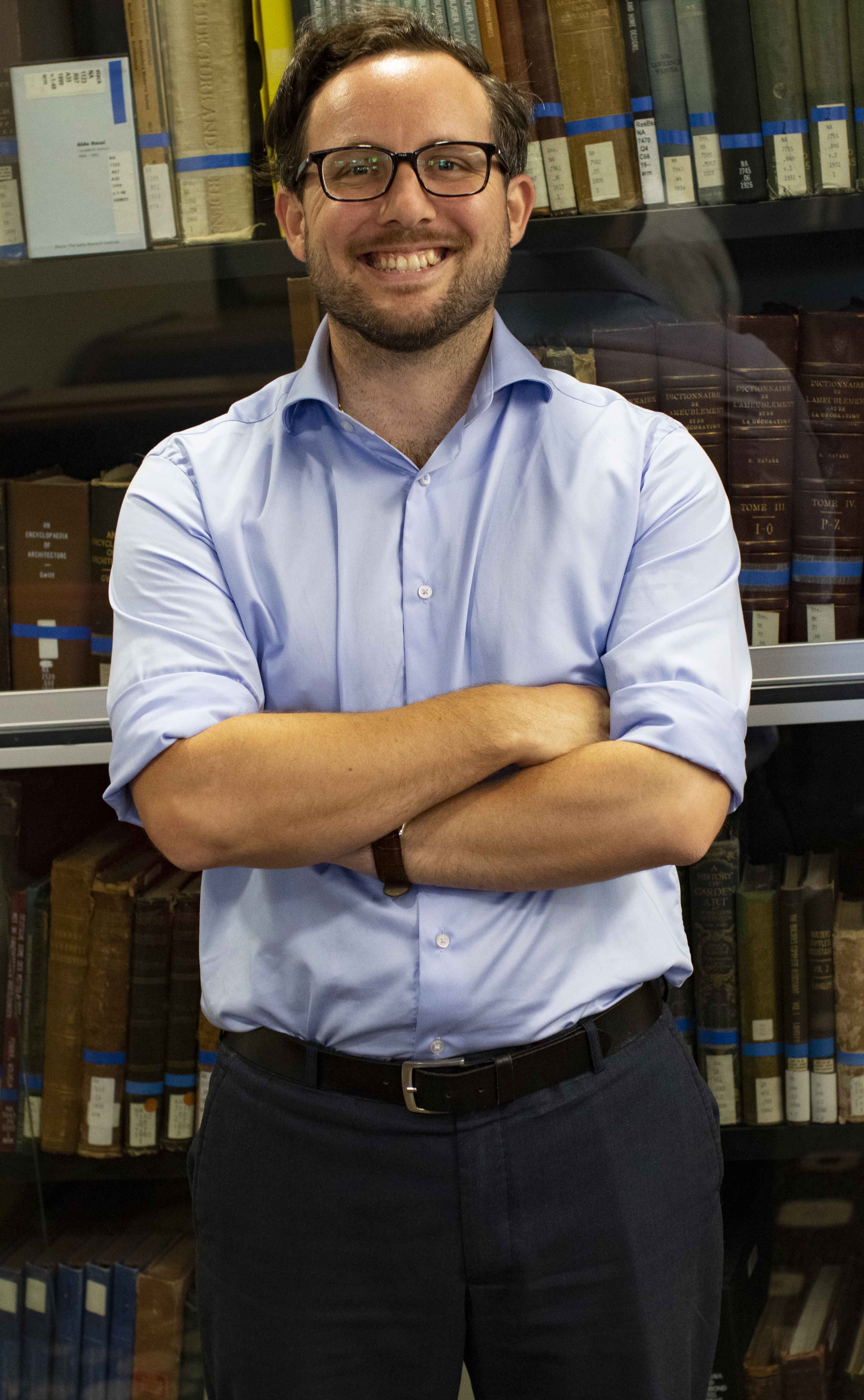 PhD candidate Nicholas Hunter presented cutting-edge research at two international conferences from September to October in 2019 while also completing archival research at the Bibliotheque Nationale de France (Richilieu) in Paris. The archival research involved the study of sketches and autograph manuscripts of Lili Boulanger's compositions. 
Hunters first paper 'D'un jardin recherché': Harmony, Content, and Form in Lili Boulanger's Trois morceaux was presented at the Royal Musical Association 55th Annual Conference (11-13 September 2019) which was jointly held at the University of Manchester and Royal Northern College of Music.
The Royal Musical Association Annual Conference is one of the key events in musicology and musical analysis in Europe, with over 150 presenters and two internationally renowned keynote speakers, Professor Tamara Levitz (University of California, Los Angeles, USA), who presented the Le Huray Lecture, and Professor Inga Mai Groote (University of Zurich, Switzerland), the Dent medalist of 2018, and who gave the Dent lecture.
An open meeting held for the European Musicological Societies had particularly significant importance with the impending Brexit and the upcoming European Musical Analysis Conference in 2020. Nicholas's tour also included receptions held by major publishing houses such as Boydell and Brewer and Routledge. 
"I was able to make some fantastic contacts such as Professor Barbara Kelly (Royal Northern College of Music), the new president of the Royal Musical Association, who was kind enough to help me with my archival research" reflected Nicholas. "Dr. Kenneth Forkert-Smith (University of Liverpool), President of the Society for Music Analysis, who chaired my session also provided me with useful feedback on my topic". 
Nicholas also presented Form and Function as Virtual Measures of Musical Spatiality at the 13th Biennial Conference on Music Theory and Analysis: Music and Spatiality in Belgrade (4-6 October 2019), held at the University of Arts Belgrade, Serbia. This conference consisted of keynote speakers Professor Ildar Khannanov (Peabody Institute, John Hopkins University), Professor Nico Schuller (Texas State University), and Professor Dmitri Tymoczko (Princeton University).
Hunter noted the benefits of this conference as well, "I was also able to make some great contacts at this conference such as Professor Tymoczko and Emeritus Professor Pieter C. van den Toorn (University of California, Santa Barbara). Both of the papers were received very enthusiastically and stimulated great conversation and follow-up questions."
Nicholas had previously presented his first international conference paper, Harmonic Innovation in Lili Boulanger's Trois morceaux at the Annual Meeting of the New Zealand Musicological Society: Into the Unknown (30 November - 2 December 2018) at the University of Canterbury School of Music in Christchurch.