A recording of the University of Queensland Symphony Orchestra performing at the Queensland Performing Arts Centre. The orchestra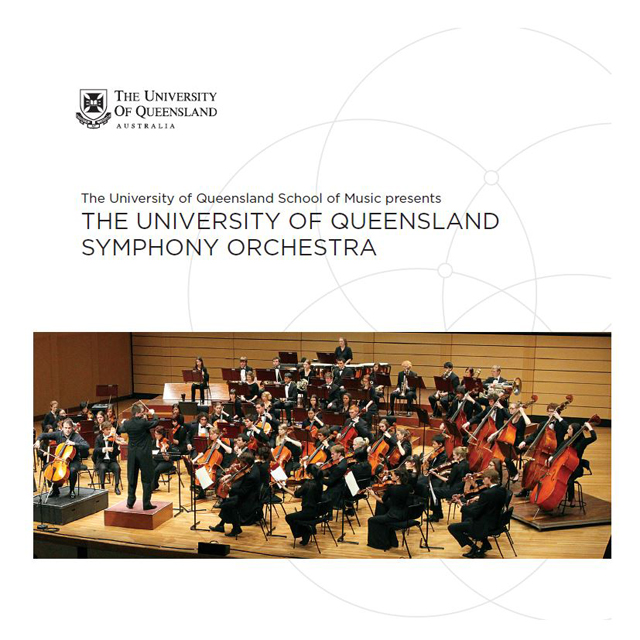 is conducted by Dr Warwick Potter and the recording is produced by Dr Eve Klein.
The recording features performances of works by Leonard Bernstein, John Adams, Sir Edward Elgar, and Peter Sculthorpe.
Tracklist: 
Bernstein, Leonard - Symphonic Dances (from West Side Story)
Adams, John - Short Ride in a Fast Machine
Elgar, Sir Edward - Overture: Cockaigne (In London Town), Op. 40
Sculthorphe, Peter - Kakadu 
Elgar, Sir Edward - Symphony No. 1 in Ab Major, Op. 55, First Movement