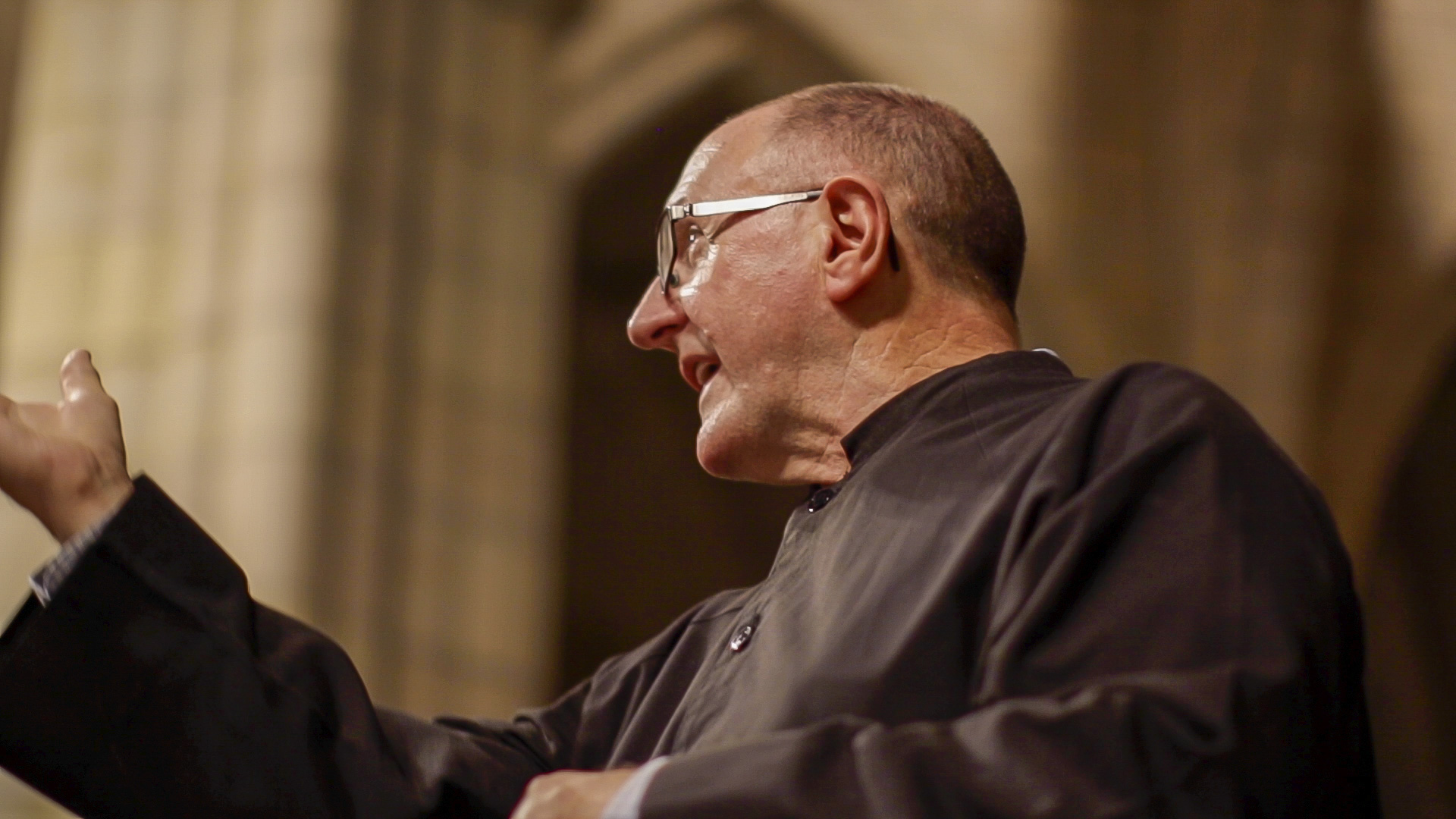 Students and staff from The University of Queensland (UQ) School of Music stepped in this Easter to assist with a live streamed performance from St John's Cathedral in Brisbane.   
Each year on Good Friday evening the cathedral provides a musical devotion that is appropriate to the season, with Easter being such a cruicial time of year for the church.

UQ musicians led by choral specialist Graeme Morton AM stepped in to present a spectacular performance when interstate soloists and players from Queensland Symphony Orchestra cancelled due to COVID-19 related issues. 
Former School of Music graduate Cheryl Fiedler and vocal student Jenny Gunnarson performed in the service as well as the School's aural tutor Dominic Fitzgerald who performed continuo.
Musicians followed the principles of social distancing and found it unique to perform to a service completed in every detail, but with the church empty and only an online audience.

The ABC televised the Good Friday noon service on the Good Friday evening, as evidence of the importance of such continuity for the wider community.
Every year there are 7 hours of services between Thursday and Sunday night that require music at St John's Cathedral.
Watch the devotion below: