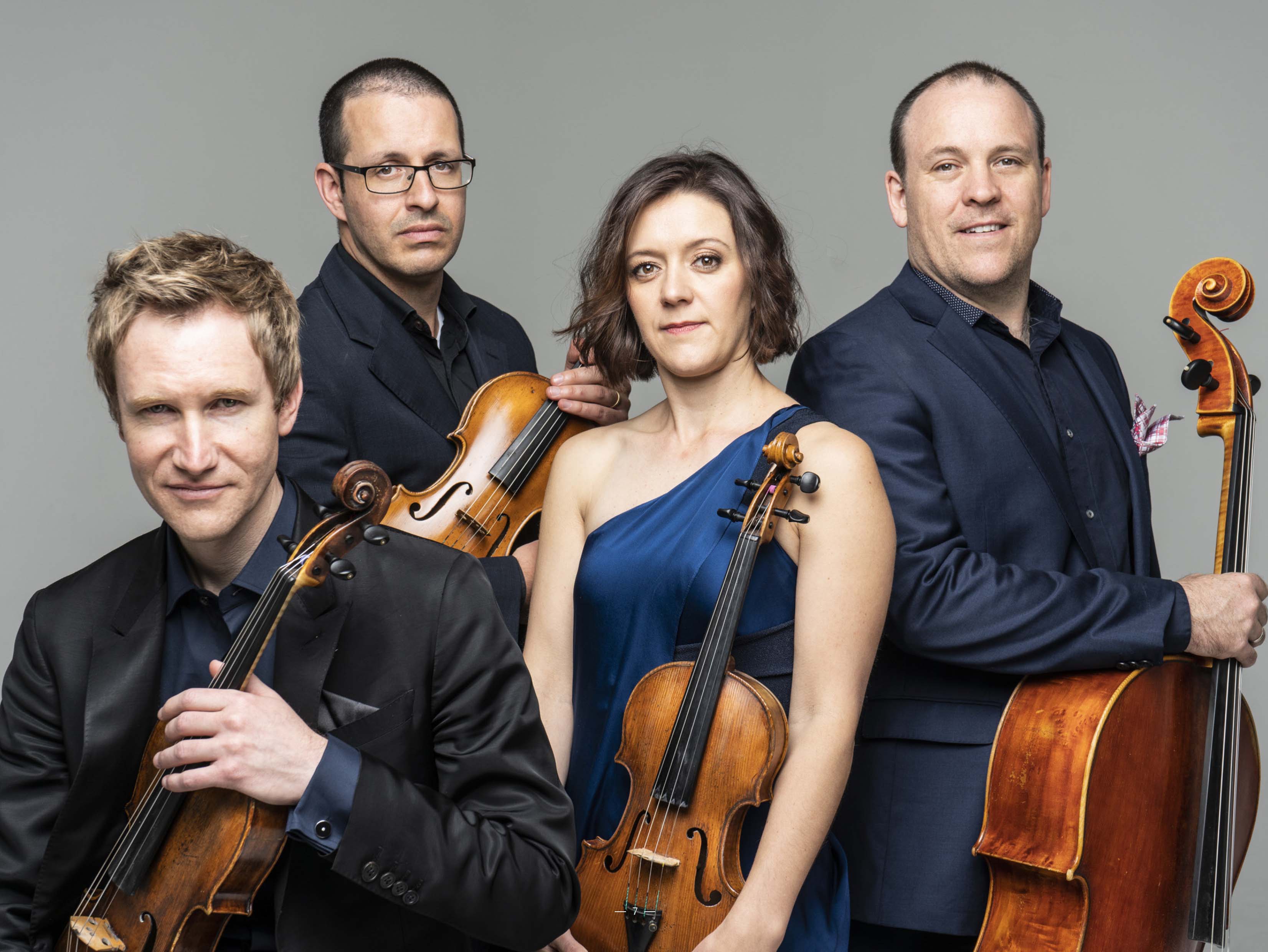 Tinalley String Quartet (Tinalley), featuring UQ staff members Adam Chalabi (1st violin) and Patrick Murphy (cello), released their latest instalment of their journey through the string quartet literature of Felix Mendelssohn.
The album features Mendelssohn's final chamber work, (a musically visceral response to the death of his beloved sister), as well as the optimistic op.44 no.1, and 4 independent movements for string quartet.
The recording brings together a cross-section of works from Mendelssohn's career that represents his life-long preoccupation with composing chamber music - especially string quartets. Tinalley captures Mendelssohn's notorious musical signature by highlighting the melodious styles and dramatic harmonic utterances typically found in his music.
Tinalley will return to Ukaria in South Australia (where the album was recorded) to perform their first concert of 2021 in collaboration with acclaimed actor John Bell. Titled Beethoven's Letters, the show will profile various correspondences to family, friends and business partners while paired with selected movements drawn from his works for string quartet.
The quartet will also be undertaking a Musica Viva regional NSW and Victoria tour in July and August that will feature a collaboration with popular singer Lior and a recently commissioned work by Nigel Westlake.
Mendelssohn String Quartets: Op. 44 No. 1 / Op. 80 / 4 Pieces has been released digitally on ABC Classics and cover notes for the release were provided by Associate Professor Denis Collins.