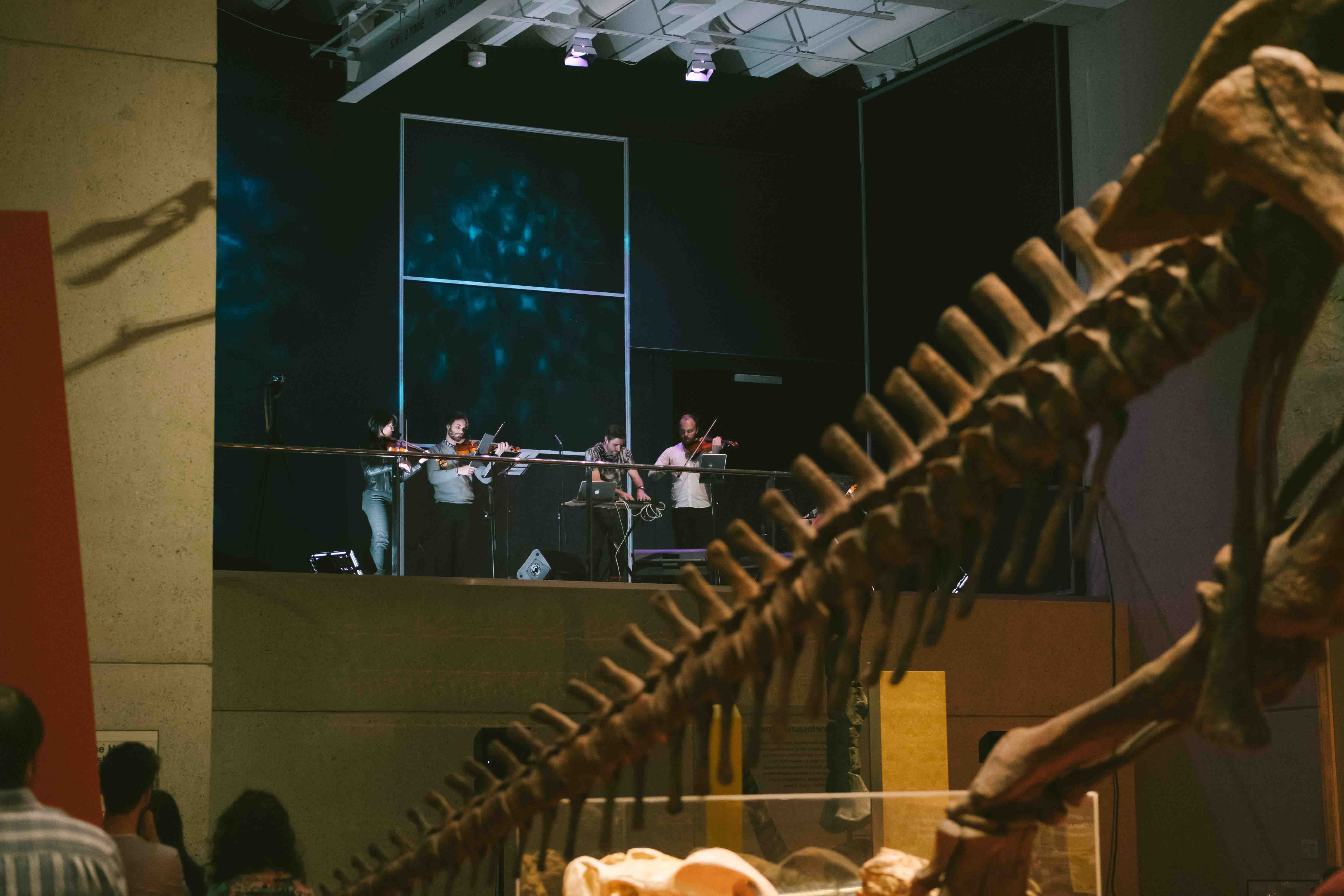 On 21 May 2021 UQ affiliate ensemble Nonsemble featured at the Queensland Museum.
Nonsemble presented Archaeopteryx amongst the fossils of Queensland Museum's Lost Creatures exhibit as part of Anywhere Festival.
Archaeopteryx is a musical suite, and the latest cycle of works by Dr Chris Perren (Mr. Maps, Software of Seagulls).
Dr Perren's new work is inspired by giant prehistoric birds, with each movement named after a species.
In an ad-hoc space nestled within the aptly prehistoric Lost Creatures exhibit in Queensland Museum, audiences were immersed in an atmosphere of ancient life, and taken on a genre-defying musical journey.
Since 2012, Nonsemble have captivated audiences at GoMA, Jungle Love, Harvest Festival, Sydney's Extended Play Festival, and MONA in Hobart.
Their unique style sits between contemporary classical and adventurous pop music, and has been described as "sublime" (Carmel E Lewis, Concrete Jungle), "mind-blowing", and "a seriously exciting showcase of sheer talent and musicianship" (Tiana Speter, The Soundcheck).