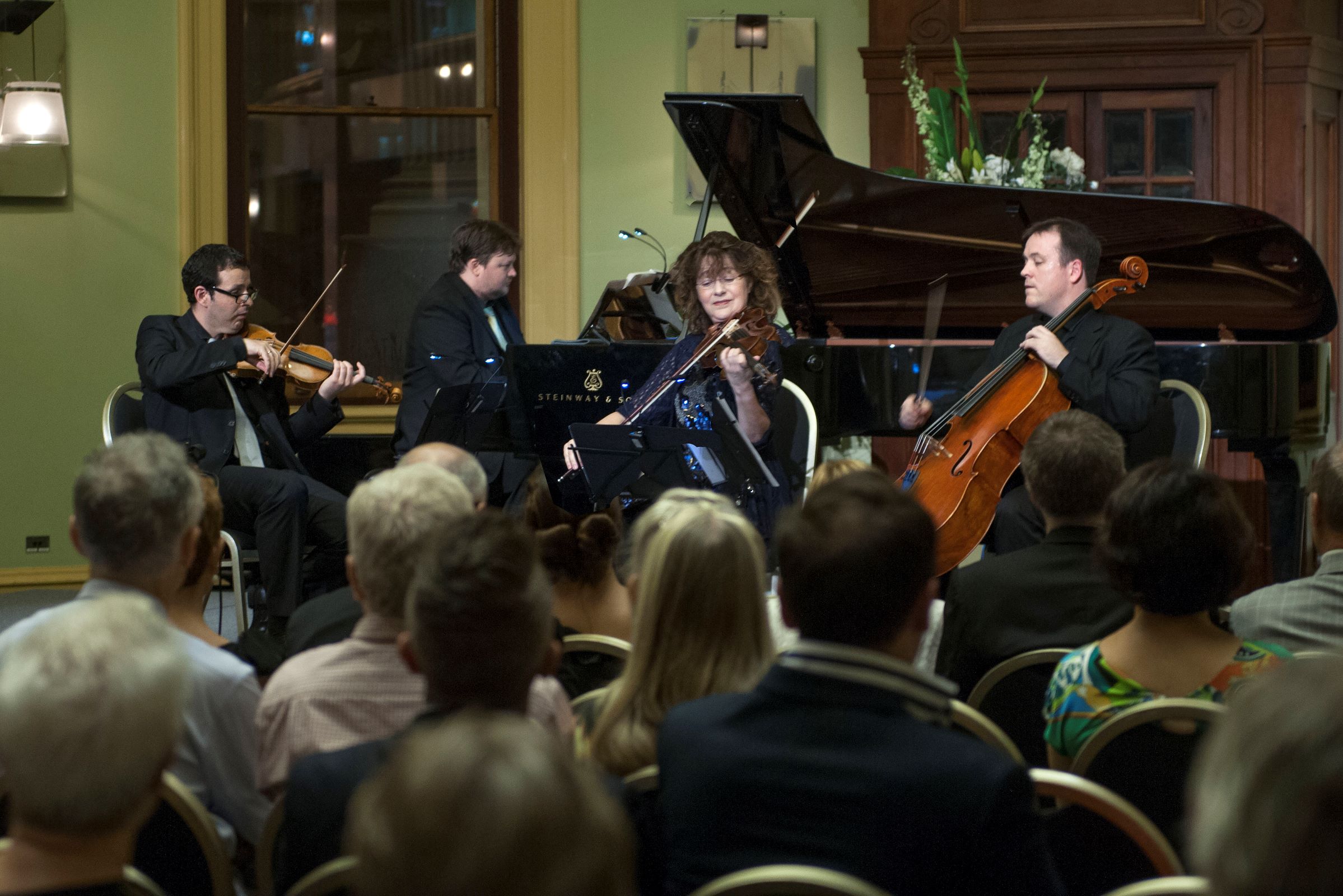 Matthew Hindson's Epic Diva was commissioned with the intention of providing a short and explosive encore-style piece. Epic Diva certainly delivers a distinctive and impactful musical experience, with a surface-level rhythmic and harmonic vernacular that comes from 70s disco.
The toe-tapping musical surface belies, however, a serious core. Moments of pensive reflection interrupt the party, which is itself characterised by a deceptively subtle mixture of major and minor seventh chords – a technique of playing with light and dark moods as much reminiscent of Schubert as anything else. Further levels of complexity can be found - close inspection reveals Hindson's use of devices of thematic development as old as Beethoven.
Ultimately, Epic Diva's fun-loving first impression also masks a deeper emotional target - the air of melancholia that can be detected in the hedonistic aspects of modern dance culture, with the accompanying potential for destructive nihilism. Performers must identify and project the specific but subtle musical elements (many of them informed by patterns, tropes or techniques found in older music) that create this layered perspective to the composition.
Epic Diva's first incarnation was as the third movement of his Piano Trio, but the composer arranged it anew for White Halo Ensemble and the quartet version includes new material.
Epic Diva will feature on White Halo Ensemble's upcoming first album.
More information about Matthew Hindson and the White Halo Ensemble