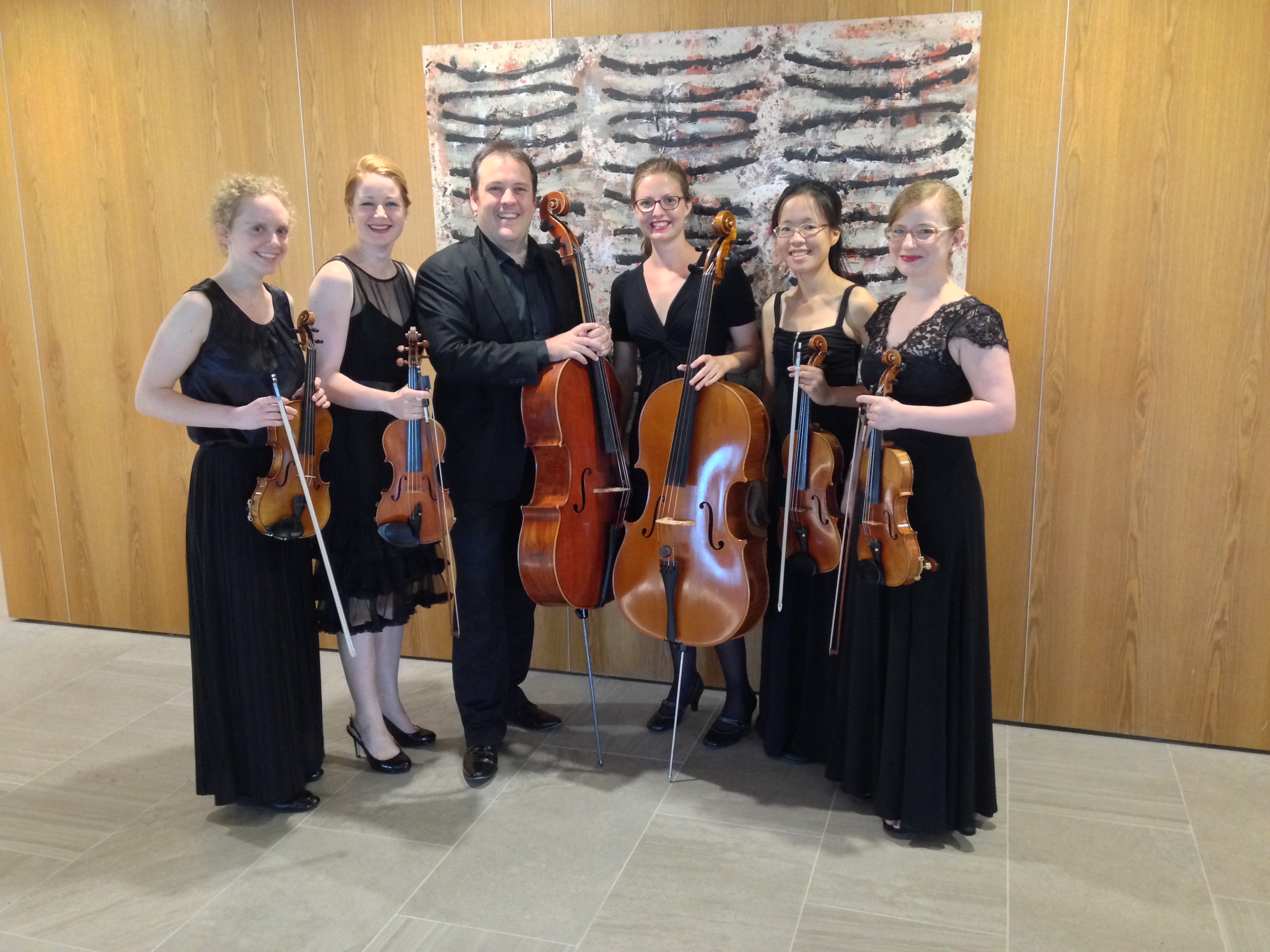 Staff and students of the School of Music will feature throughout the month of July in the 2015 Twilight in the Red Box series.
Cello Performance Fellow Patrick Murphy is curating this year's series, which includes performances by two student ensembles, the UQ Chamber Singers and the UQ Pulse Chamber Orchestra.
Both ensembles are voluntary, audition-based chamber groups.
"Participating in these performances reflects their willingness to get involved and expand their horizons past the requirements of their courses," Patrick said.
"The experience is part of transforming them into independent, professional performers," he said.
The series culminates with a solo cello recital by Patrick that reflects his research into Australian solo cello repertoire.
"The concert includes the world premiere of Insurgence, a new work by Brisbane-born composer Paul Dean," Patrick said.
"The work was commissioned through a research grant that supports my practice-led research into expanding the repertoire for solo cello by Australian composers."
The whole concert series has over twenty works, featuring composers from a variety of countries and from the sixteenth century to the present day.
"The depth and breadth of the program across all three concerts reflects the vivacity of our performance interests and abilities in the School of Music," Patrick said.
"Themes that emerge from the program include reflections on war, death and passing, the romantic voice, and music inspired by the sounds and sights of water."
Patrick said that he hoped the School of Music would continue to be involved with the series in future years.
"It's an excellent venue to showcase our chamber music, and the range of our performance skills, at an intimate location in the city."