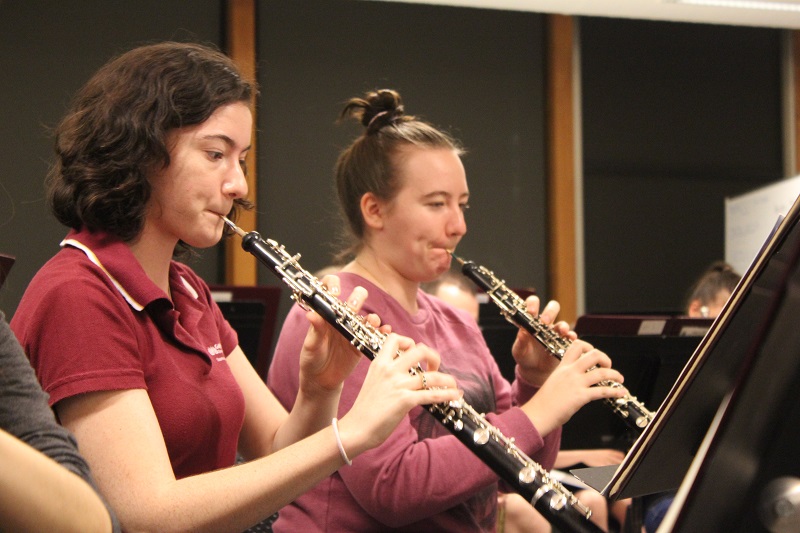 The connections between the UQ School of Music and the Queensland Symphony Orchestra (QSO) are growing stronger thanks to a new partnership.
This partnership provides UQ Music students with opportunity to undertake internships within the QSO, with two students taking up performance internships in the Orchestra earlier this year.
Director of Performance and Engagement, Professor Patricia Pollett, stressed the benefits to students of participating in the QSO Internship Program.
"The program provides a unique learning opportunity for our students interested in orchestral performance careers," she said.
"Students receive invaluable hands-on training and experience through participation in rehearsals, auditions, performances and individual mentor training. The ability to experience the day-to-day workings of a major Australian professional orchestra is extremely valuable for their development as musicians and also their understanding of the demands and challenges this work demands."
Through UQ's sponsorship of the QSO Artist in Residence program, UQ students also have opportunity to work with the 2016 QSO Soloist in Residence, piano virtuoso Nikolai Demidenko, in masterclass and recital events.
UQ Piano Performance Fellow, Dr Anna Grinberg, said students were looking forward to the opportunity to work with an international artist of such caliber.
"Students will gain invaluable insights through the up-close experience of Demidenko's intimate Nickson Room performance, as well as through working closely with him on their own playing later in the year at the masterclass," she said.
Nikolai Demidenko is giving an invitation-only recital at the School of Music's Nickson Room on Wednesday 18 May 2016.