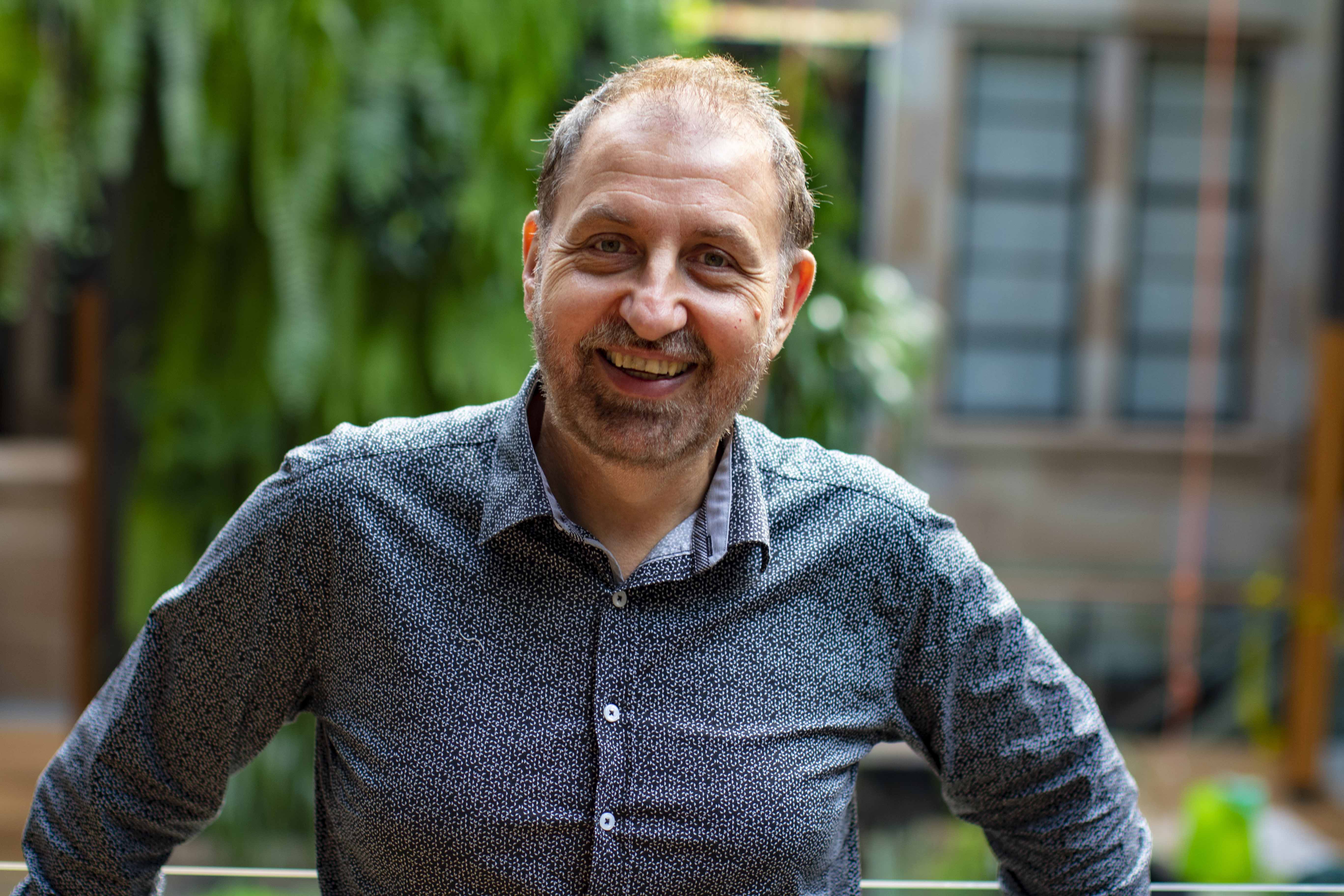 PLEXUS will perform the world premier of Dr Robert Davidson's new composition Light and Shade (2019) at the Brunswick Beethoven Festival at 7:30pm on Monday 17 February 2020.
Dr Davidson wrote the piece in late 2019 after a tremendous year of high profile commissions, including his piece Crystal Clear that was written for Topology and Megan Washington (using Greta Thunberg's speech made to the United Nations) and Balance, written for Katie Noonan and the Australian String Quartet using a poem by Oodgeroo Noonuccal.     
The movements of Dr Davidson's new composition take their cues from poetry or paintings by Sara Teasdale, T.S. Eliot and William Robinson.
"The work is a musical depiction of light and its different characters, reflecting from different surfaces and colours, intense, scattered, dispersed and diffused," Dr Davidson explained. "It is in three movements, scored for violin, clarinet and piano."
The concert program will also feature seminal works by composers Barbara Heller (Ciao, Ludwig! (2017)) and Stuart Greenbaum (Dance Music for Concert Halls (2012)), as well as Beethoven's Adelaide Op 46 and Violin Sonata No 4 in A minor, Op 23. 
PLEXUS is a Melbourne ensemble that consists of Monica Curro (violin), Philip Arkinstall (clarinet), and Stefan Cassomenos (piano).
The ensemble initially invited Dr Davidson to write Lost in Light at the festivals inception in 2014. Since then PLEXUS has commissioned over 100 new works by performing artists and musicians all over the world. The group proudly works with overseas writers, film-makers, actors, directors, poets, choirs, and visual artists, as well as musicians and vocalists, to synthesis a vision that encapsulates interdisciplinary artists into a collaborative practice.
In 2019 the ensemble performed works by School of Music alumnus Thomas Green, former Brisbane composer Samantha Wolf and the school's 2019 Kinnane Scholar-in-Residence Deborah Cheetham.