Senior lecturer Dr Eve Klein from The University of Queensland (UQ) School of Music has been awarded an Arts Projects for Individuals and Groups grant by the Australia Council for the Arts to work in collaboration with singer/performer Yasmin Arkinstall.
The grant will include funding for Dr Klein to write a one-act opera in consultation with Yasmin about her experiences while being a performing artist and living with Obsessive Compulsive Disorder (OCD).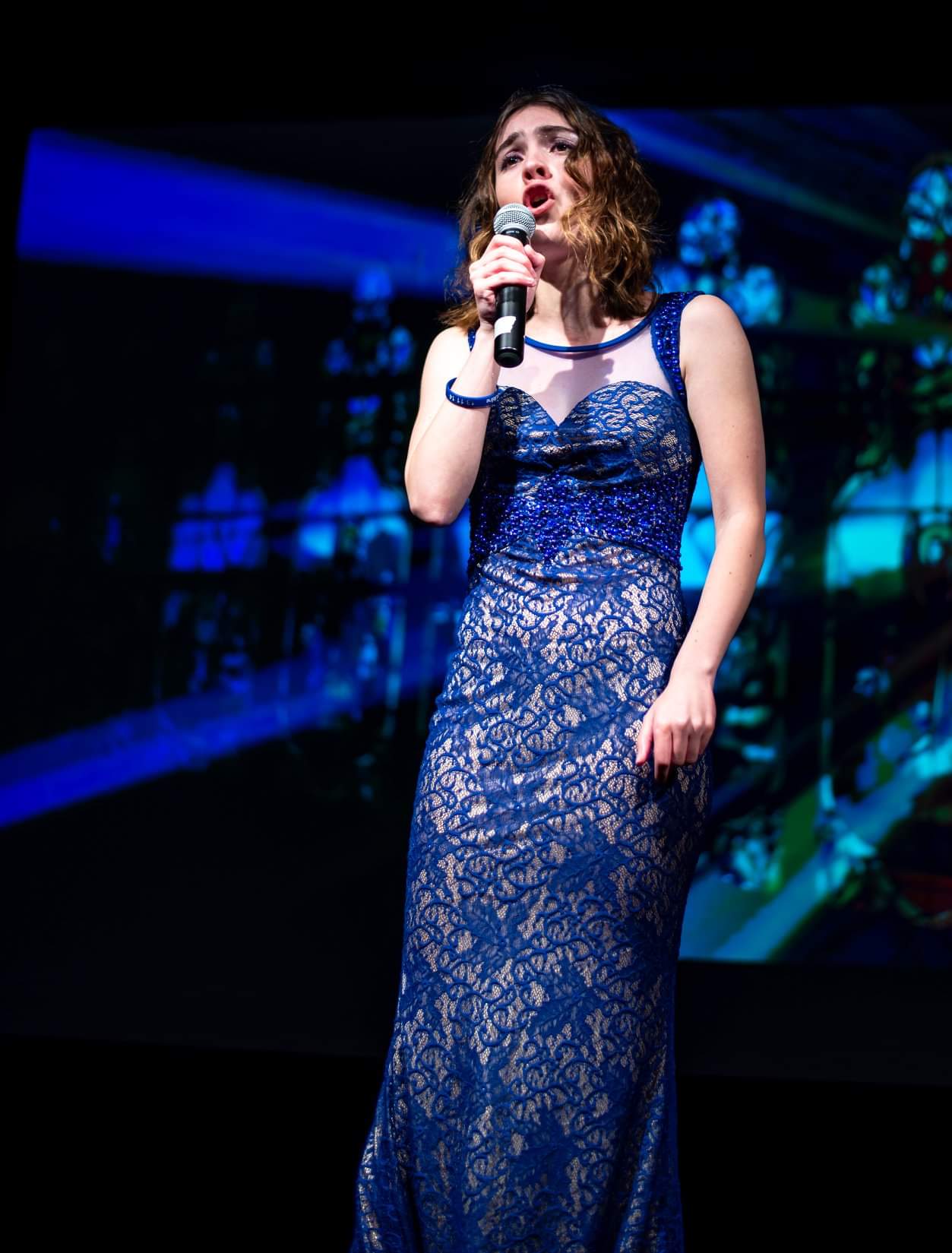 The Klein-Arkinstall collaboration was conceived by Sydney creative team Sarah and Melanie Penicka-Smith and Sharna Galvin. It will utilise Yasmin's background as an advocate and trained singer to create a vocal work that explores how mental health is enacted in the body, and how poor mental health can render a person voiceless.
"Unfortunately, it is still a common belief for some people in positions of power (e.g. teachers, directors, etc.) that 'you have to be cruel to be kind' in order to get the best out of musicians," Yasmin said.
"The music industry needs to be taught that it's very rare for someone to thrive in a fear-riddled or emotionally abusive environment; it's natural for someone's fight-or-flight response to switch on immediately and intensely, [blocking] the ability to relax and perform the best they can."
The opera will adopt biographical and technological tools to create a flexible, one-woman show in Arkinstall's control; giving her freedom to explore different parts of her experience with each performance.
As a trained operatic soprano and mental health advocate for The Smith Family, Yasmin's career has exemplified the dichotomy between a natural desire for authenticity in performance, and the unhealthy expectations performers face from themselves and their industry.
"This work contributes to national conversations around how to make opera contemporary and inclusive, with particular regard to gender and mental health," said Dr Klein.
"The opera will incorporate laptop and looping technology that will put Arkinstall in full control of how a performance progresses in real-time, while we explore highly personalised themes. We aim to reconceptualise contemporary topics into a traditional art-form and hope to contribute to changes in the conversation around artists managing their mental health, and by extension, how to give voice to those living with mental illness".
The 60-minute work is intended to be portable across a range of venues and performance opportunities, including festivals, galleries, and small spaces.
The production will use an all-female team of creative professionals to exemplify the emerging national campaign to recognise the work of women in Australian opera.
Yasmin Arkinstall completed a Bachelor of Music in Classical Voice at the Sydney Conservatorium of Music in 2018 and is an ambassador for The Smith Family.