Dots+Loops announce their selected emerging artists for the 2021 Performance Fellowship and 2021-22 Composition Fellowship programs.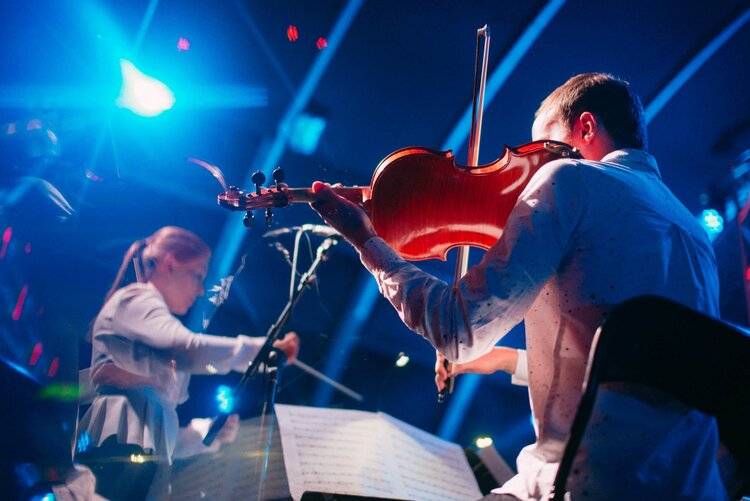 Following a competitive application process, the UQ School of Music's affiliate collective Dots+Loops have introduced their 2021 Performance Fellows violinist Claire Litwinowicz, flautist Ella Kay-Butterworth and pianists Isobel Cumpston, Jake Amy, and 2021-22 Composition Fellow composer and flautist Jen Hankin "The Emerald Ruby".
Dots+Loops annual Fellowship Programs is a platform that allows emerging artists of all genres and disciplines to explore creating works that adventure beyond traditional art forms.
Centred around the Dots+Loops Fellowship Residency Week, (held in Brisbane each December in the lead up to Dots+Loops' annual festival Nonstop), the Fellowship Program combines bespoke mentoring, workshops and seminars, collaboration opportunities, and networking and professional development with artistic and industry mentors, culminating in performances alongside their mentors at Nonstop.
Now in its fourth year, the Performance Fellowship is a week-long residency program for four emerging performers, led in 2021 by Madeleine Cocolas and Expo 88 (aka Luke Cuerel), and coordinated by violinist and Dots+Loops Co-Director Flora Wong.
Working directly alongside their mentors, Claire, Ella, Isobel, and Jake will create two new sets of live music to be premiered on 12 December 2021 at Dots+Loops Nonstop, developed together through various workshops and exercises, challenging Fellows to work collaboratively and explore new approaches to music making.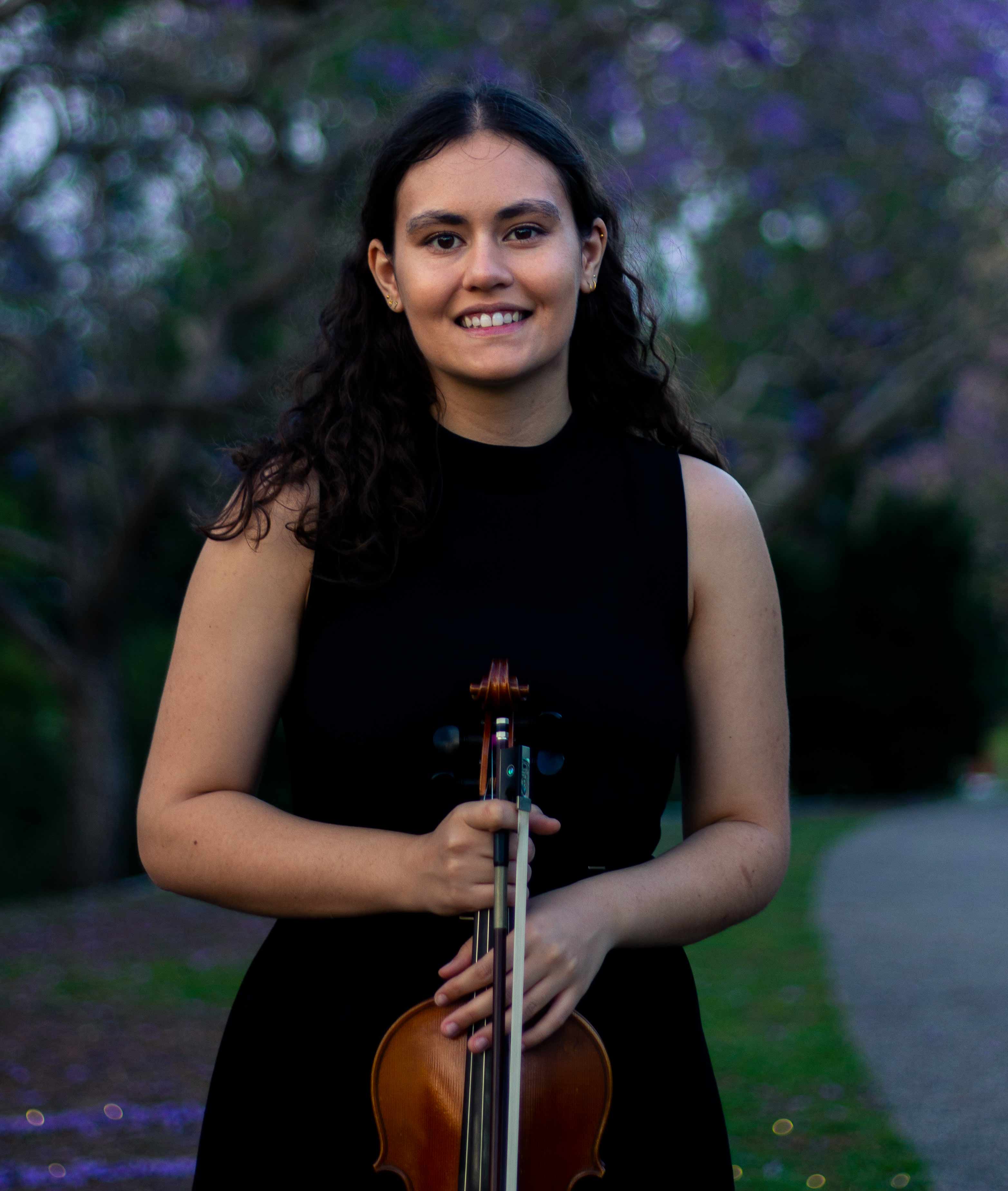 "For me, the opportunity to be a Dots+Loops fellow means that I have a space to explore music-making outside of the classical realm," says Performance Fellow Claire Litwinowicz.
"I'm really excited to push my own musical boundaries, collaborate with like-minded creatives and be a part of creating and sharing a unique musical experience with everybody."
Performance Fellow and current UQ School of Music student Ella Kay-Butterworth remarked, "Being at university has shown me some of what is possible, and I find myself wanting to explore and push further, but the opportunities are very thin on the ground. To me, Dots+Loops is the only organisation in Brisbane providing a space for artists to develop and create contemporary classical music in a meaningful way, fostering inclusion and diversity at all levels, and I can't wait to learn from such a community. Due to COVID-19, much of my last two years have been spent alone in a practice room, so I hope to walk away from this experience with new connections and new directions for my playing."
Led by composer and Dots+Loops Co-Director Connor D'Netto, the Composition Fellowship each year supports an emerging composer interested in taking their music beyond the traditions of the classical concert hall. Over the next 12 months, the 2021-22 Composition Fellow Jen Hankin will work with mentors Vanessa Tomlinson, Chris Perren, Sally Whitwell, and Connor D'Netto, composing a newly commissioned work to be premiered by Vanessa Tomlinson at Dots+Loops Nonstop in 2022.
"I'm a disabled musician and have reached a point where maintaining my music adjacent job and my creative practice has become almost impossible," says Jen Hankin.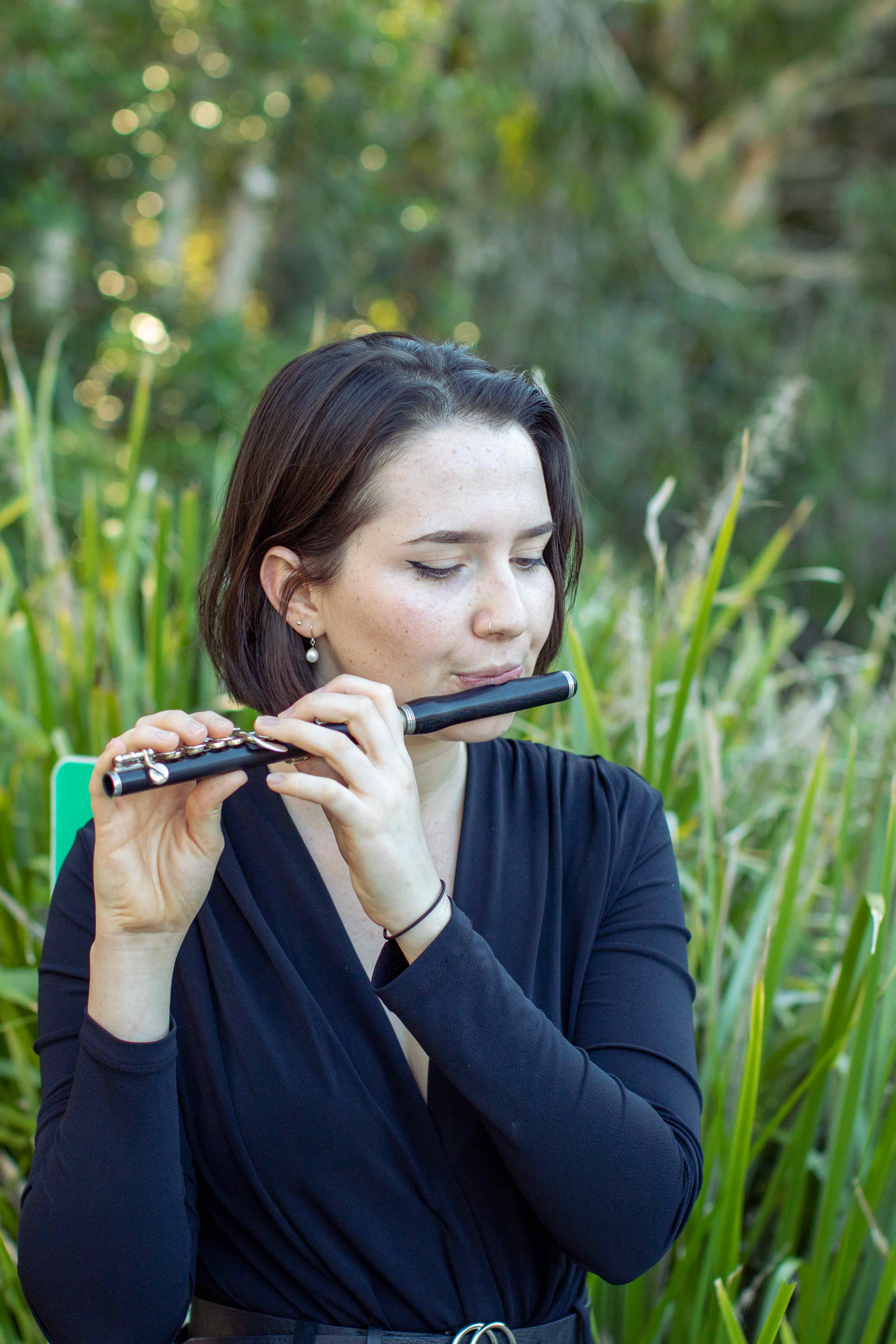 "Dots+Loops is the first real opportunity I've had since I completed my Bachelor of music with Honours in Flute and composition in 2015. Being able to work with established musicians on a long-term project and presented with opportunities to workshop and premiere my composition outside of my network is a game changer."
"Artistically, I'm always looking for ways to stretch myself. At the end of the Fellowship I'll be presenting a work for percussion and electronics. I've had little experience in scoring for these elements and am looking forward to growing my compositional toolbox for this and future works!"
Dots+Loops launched the Composition Fellowship Program in 2020, selecting Melbourne-based artist Oliver Brown as the inaugural Fellow.
Mentored by Madeleine Cocolas, Eve Klein, and Connor D'Netto, Oliver has been preparing for his new work to be premiered at Nonstop 2021 by cellist David Moran.
"The Dots+Loops Composition Fellowship has been invaluable for my creative development both in terms of the mentorship embedded in the program and also the compositional freedom it allows," said Oliver Brown.
"My mentors have enthusiastically encouraged me to pursue many different avenues of exploration. The Fellowship has bolstered my creative practice outside my formal studies; through being introduced to mentors and collaborators I've felt increasingly confident as a contributor to the extra-tertiary art-music space."
This project is supported by Queensland Government through Arts Queensland; Creative Partnerships Australia through the Australian Cultural Fund; and our partners Cre8tive Nations, The Johnson Spring Hill, The University of Queensland's School of Music, and Simply for Strings.